---

Community Updates, News Stories, Best Practices, Resources, and other data supporting the development of affordable housing for the citizens of Wisconsin in every city and region in the State.

---
---
MADISON, Wis. (WMTV) - The average renter in Dane County is paying $300 more per month in 2022 than in 2010, according to the Dane County Housing Advisory Committee.
With the price of rent outpacing wage increases, more and more people in Dane County are seeking affordable housing.
According to the US Department of Housing and Urban development, affordable housing is defined as housing in which the occupant is paying no more than 30% of gross income for housing costs, including utilities.
A Dane County Housing Needs Assessment found that there are more than 13,000 renters in the county who are paying more than 50% of their monthly income on housing...
...Full Story Here

---
---
MADISON, Wis. — It's the time of year when many students at the University of Wisconsin-Madison are scrambling to find housing for the upcoming academic year, and with a shortage of housing and rising enrollment, finding a place to live off-campus is becoming an even greater challenge...
...For most students, finding housing near campus is a daunting and stressful task and one that's made even harder by drastically increasing rent prices. A lack of affordable housing means students have to compete for reasonably priced housing or pay exorbitant prices to live near campus...
...Though students like Stecker and Zajaichek are having problems finding affordable off-campus housing, there are places that people like them can go for help. The Tenant Resource Center knows these problems all too well...

...Full Story Here

---
---
A large Wauwatosa apartment development plan has been dropped — in part because its backers were unable to reach an agreement with city officials over their request for financing help.
Meanwhile, another development that city officials have agreed to help subsidize is now seeking a federal grant to supplement its financing. But there`s no guarantee the project will get that cash.
Both plans include apartments rented at below-market rates — part of Wauwatosa`s efforts to increase the number of affordable housing units.
But that goal is getting harder to achieve as construction costs rise due to inflation, and interest rates on commercial loans also are spiking...
...Full Story Here

---
---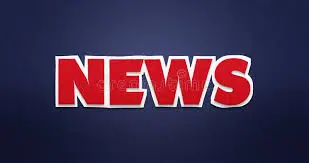 The Lancaster Common Council has approved using the Arrow Ridge Business Park site for an $8 million workforce housing project which will create two 20-unit apartment complexes. City Administrator David Carlson says the housing is for individuals or families who have good jobs, but they make too much money for low-income housing and they don't have enough money to go out and build a new house or get a market-rate apartment. The city council points out that the Arrow Ridge site offers several benefits, including full service of utilities and a stormwater pond, proximity to employers in the park and city ownership of the property, which reduces the land acquisition costs. City officials now will work on finalizing the development agreement with Wisconsin Management Company...
...Full Story Here

---
---

...Full Story Here

---
---
BEAVER DAM, Wis. (WMTV) - A state grant will help turn the site of an old car dealership into mixed-use workforce housing in downtown Beaver Dam.
The Wisconsin Economic Development Corporation (WEDC) announced Monday that it is allocating a $145,600 Site Assessment Grant to clean up a downtown soil-contaminated property with a vacant car dealership and auto repair shop.
"Unused downtown lots are a wasted opportunity," Secretary and CEO of WEDC Missy Hughes said.
Redevelopment of the property at 109 Ryan Cantafio's Way requires demolishing two buildings, removing underground petroleum and hazardous substance tanks as well as asbestos abatement. The property's soil is contaminated with engine and waste oil, according to the Department of Natural Resources (DNR)...
...Full Story Here

---
---
MADISON, Wis. (WMTV) - Dozens of people were seen camping outside along Monroe St. early Friday morning in Madison, hoping to secure affordable housing for next year.
Within the line of tents, sleeping bags, and blankets, some UW-Madison students say they are waiting for J Michael Real Estate to open at 9 a.m. Hopeful tenants say they started lining up almost 24 hours before then because Friday is the first day applications are accepted and it's on a first come, first serve basis.
...Full Story Here

---
---

Madison Development Corporation, or MDC, is a not-for-profit organization based out of Madison, Wis. focused on providing quality, affordable housing and financing for hard-to-finance businesses in the county. Recently they partnered with the Economic Stability Council of Dane County to champion the Dane Workforce Housing Fund, LLC – a fund financed by socially responsible employers.
Join us as President and CEO of MDC shares how this fund is unique, detailing the lending terms and pace of the loans and MDC's process for reviewing projects. In addition, you'll learn MDC's future plans and advice for setting up a similar type of fund in your community.

Special guests
Lorrie Heinemann, President and CEO at Madison Development Corporation...
...Full Story Here

---
---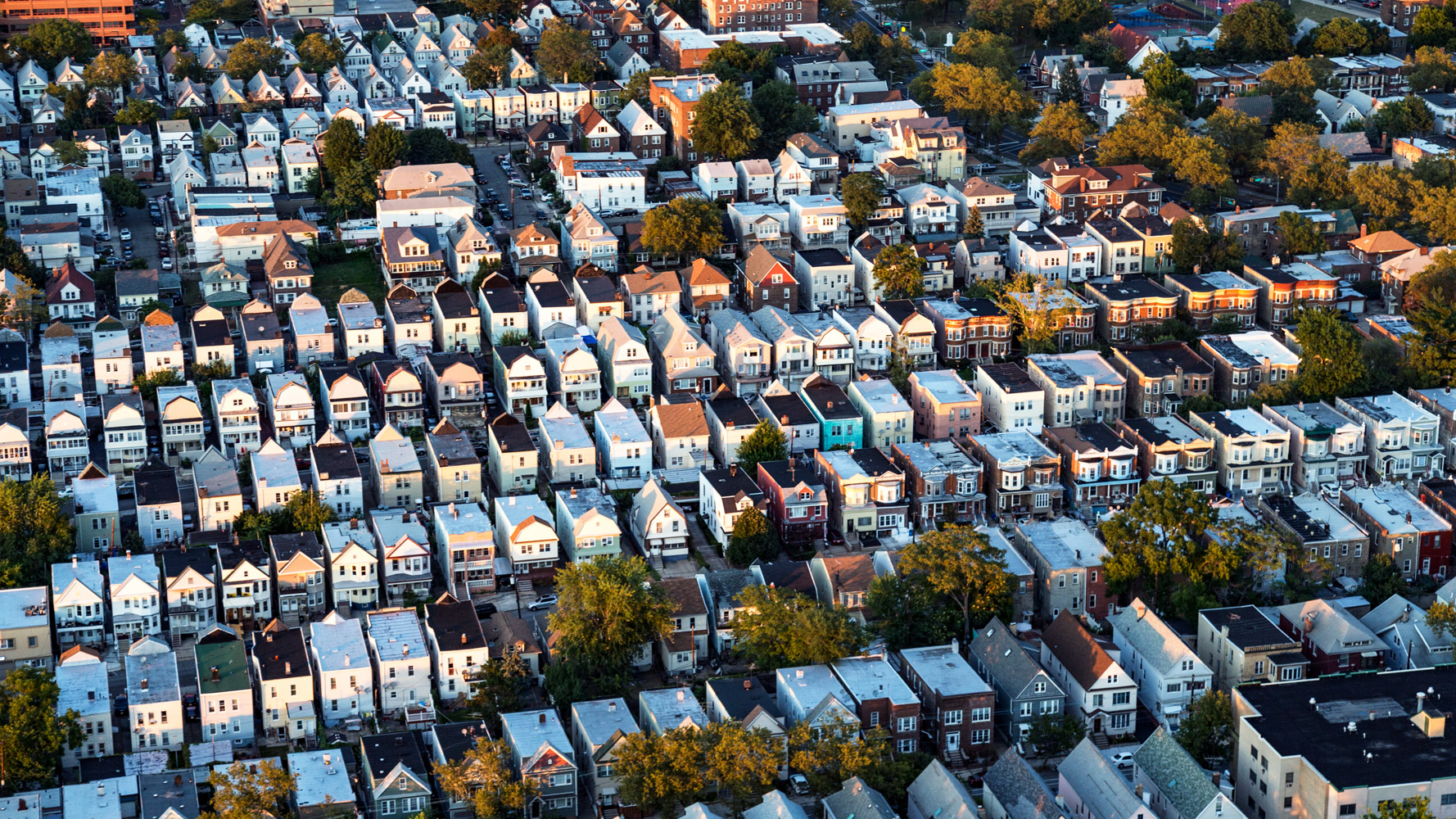 I visited Utah recently and saw the incredible sprawl of new housing and construction cranes that stretch across the Salt Lake City valley to the foothills of the Wasatch Mountains. According to the U.S. Census, the state led the nation in new housing units between July 2020 and July 2021, outpacing fast-growing areas of Texas and Idaho, among the places that drew new residents during the Covid pandemic. While single-family homes top the building boom statewide, new multifamily apartments are leading the way in Utah's capital city. Still, construction is not keeping up with demand, and, as in most parts of the country, home prices and rents continue to soar, tempered only somewhat by rising mortgage rates.
...Full Story Here

---
---
The money will go toward the foundation`s Early Child Initiative, which focuses on families and school readiness and success
First, it was a surprise. Then, a wave of excitement rolled over officials with the Greater Watertown Community Health Foundation a few weeks ago when they learned one of the nation`s most prominent philanthropists had turned her attention to their way.
MacKenzie Scott, a novelist and former spouse to Amazon CEO Jeff Bezos, is donating $5 million to the foundation for its Every Child Thrives initiative, which focuses on supporting families and promoting early childhood education...
..."Resources are really limited in rural communities, and our leaders wear multiple hats and...we often have to take baby steps. And this is going to allow us to take some much bigger strides," Crave said. The funds will also help expand its ongoing efforts to boost quality, early care education and access to workforce housing...

...Full Story Here

---
---
Ken Notes: To add a resource send it to HarwoodKen [at] gmail.com...

---
---
Evictions and a lack of affordable housing have left many in Wisconsin without a home and without access to help
Homelessness is often seen as an urban problem, but evictions, deteriorating housing and a lack of rentals have left people throughout rural Wisconsin without a home and many miles from the nearest shelter.

Until this year, there were no shelters in Taylor County, a rural county west of Wausau with a population of around 20,000. That left many people with no place to stay and nowhere close enough to get help, said Amanda Newberry, the director of Taylor House...
...Full Story Here

---
---
County of Door donates $500,000 in start-up dollars to new corporation tackling the problem of affordable rental units
The lack of affordable, quality rental housing for year-round residents has long been identified as a significant issue in Door County, both in terms of furthering economic development and maintaining community stability and well-being.

That's part of the rationale, codified in a resolution, that the Door County Board of Supervisors gave when approving a half-million-dollar donation to a new nonprofit lending corporation designed to entice developers to create affordable rental units in Door County.

The $500,000 donation came from the county's American Rescue Plan Act dollars, which totaled $5,374,185. Affordable housing was one of the many areas in which the county could use the money...
...Full Story Here

---
---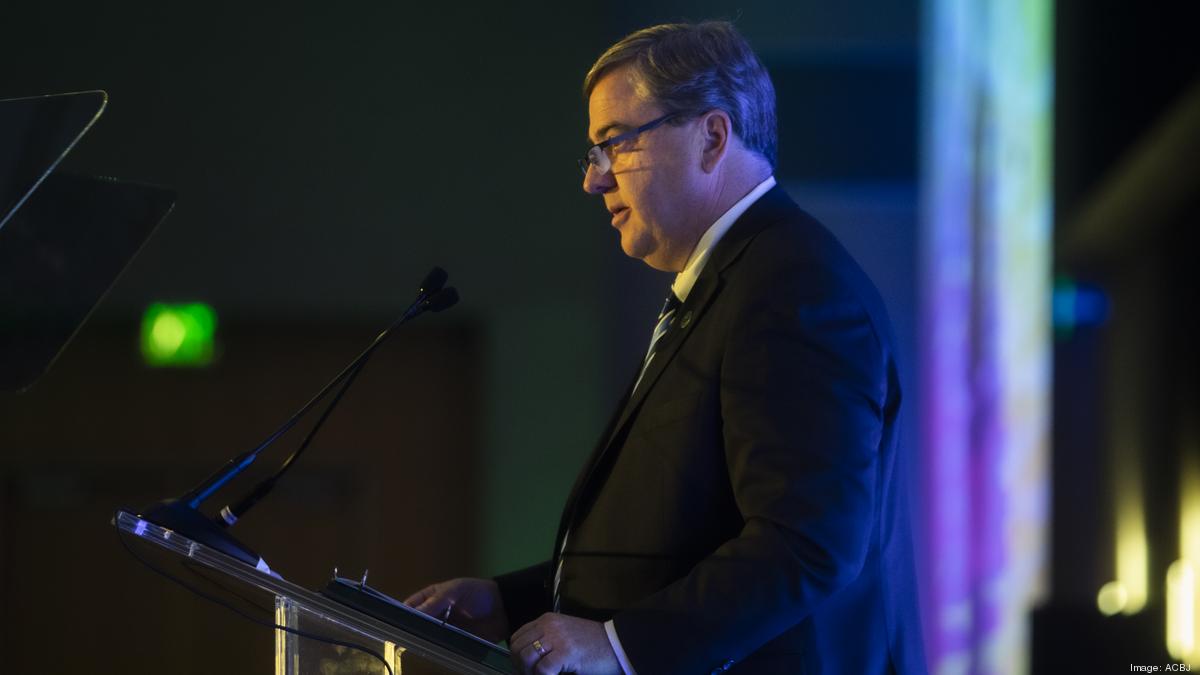 ...Full Story Here

Ken Notes: View the slideshow at the link....

---
---
Two leaders of Madison Community Cooperative, an engineer at Kohler Company and a class of seventh graders are winners of the 2022 Live Forward Awards, presented by Sustain Dane, the organization announced in a press release Tuesday.
According to the release, winners are MCC membership coordinator DaMontae January and maintenance coordinator Fernando Perez, a group of seventh-grade students at Patrick Marsh Middle School who analyzed food waste and developed a plan to reduce waste, and Kohler Company sustainability engineer Yi "Louis" Liu...
...January, MCC's membership coordinator, and Perez, MCC's Maintenance Coordinator, lead MCC's work to create and maintain sustainable, affordable housing in Madison. They now have a Green New Deal which details plans to electrify all eleven buildings in the organization. January and Perez are also starting another nonprofit to serve LGBTQA+ youth....

...Full Story Here

---
---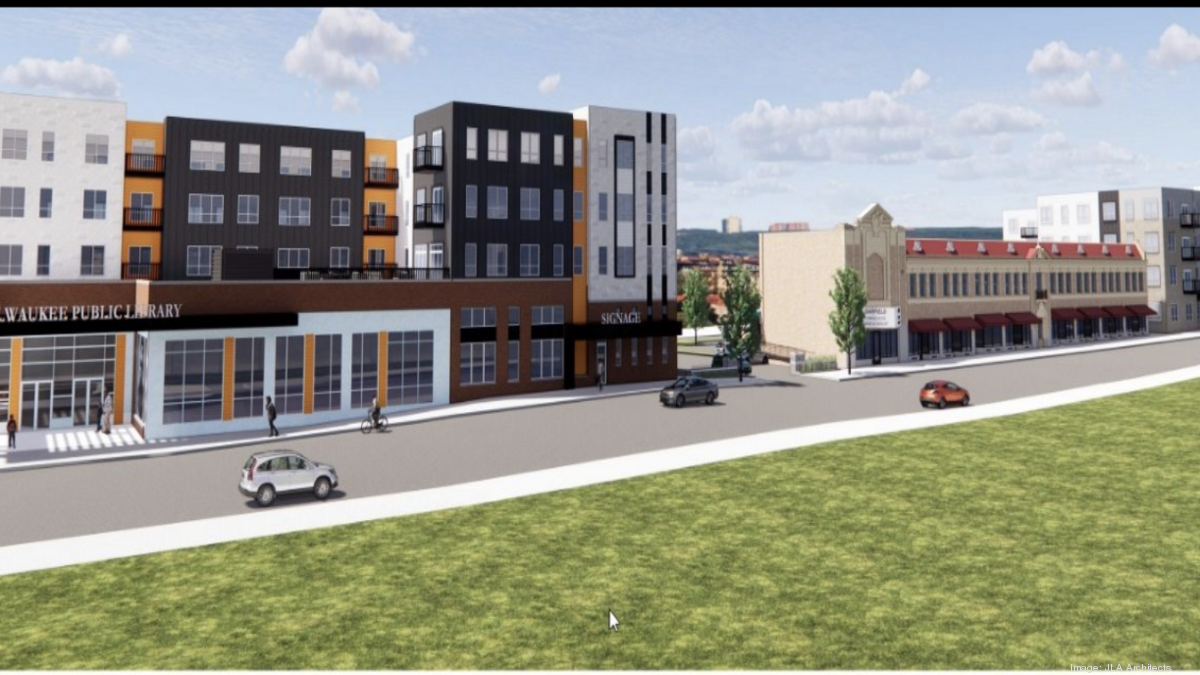 Affordable housing developer Ted Matkom said the financing package for his $27.6 million project in Milwaukee is "like lasagna" with contributions from nine different sources.
...Full Story Here

---
---
EAU CLAIRE, Wis. (WEAU) -To help people impacted by the pandemic, federal dollars went to states across the country to fund rental assistance programs.
At the beginning of the COVID-19 pandemic, the Wisconsin Rental Assistance Program (WRAP) helped people in the Badger State pay their rent. A second round of funding started in 2021, and it's still helping Wisconsinites.
The Wisconsin Emergency Rental Assistance program (WERA) launched near the end of February 2021 to provide aid for those impacted during the pandemic...
...Full Story Here

---
---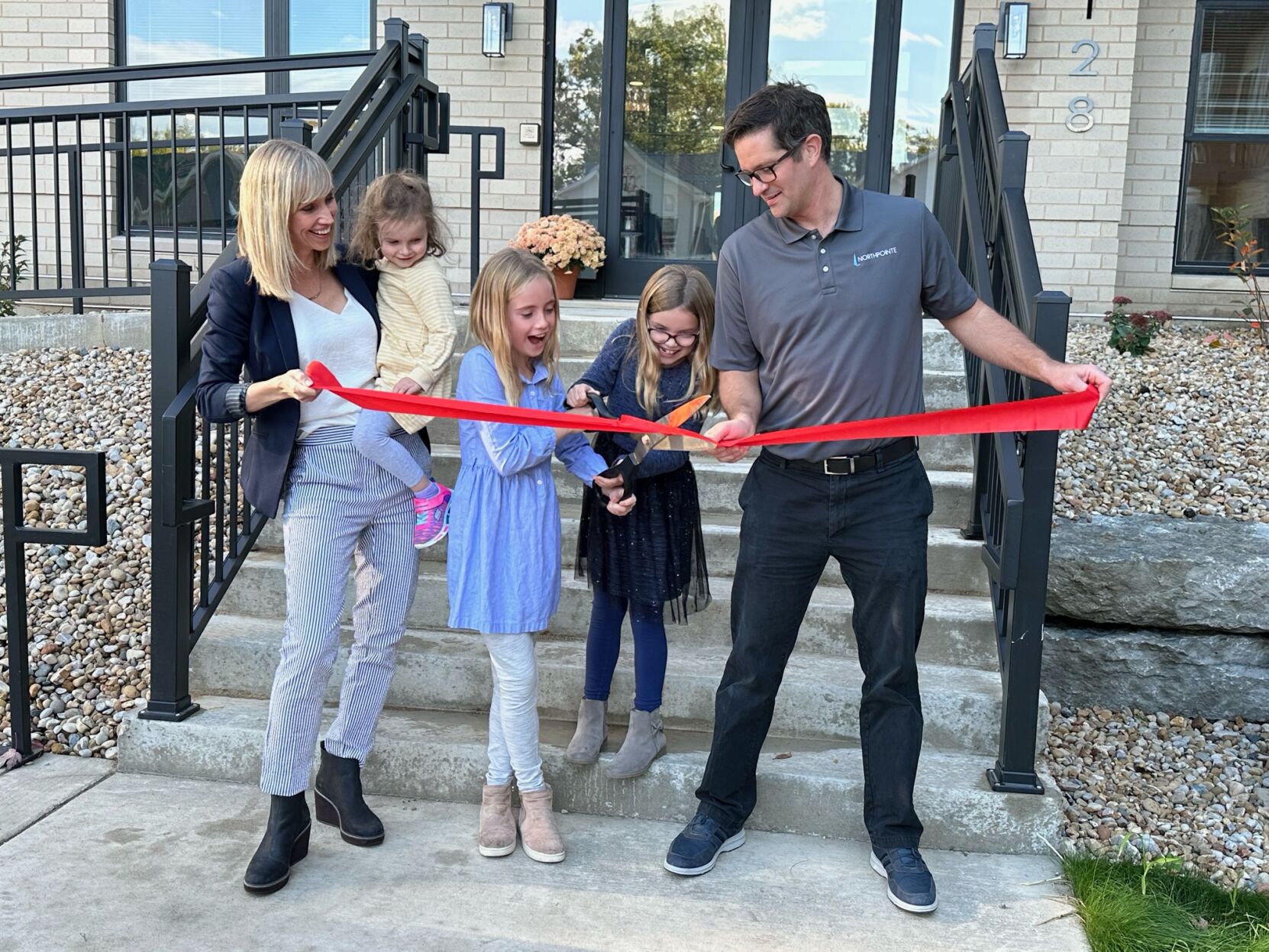 As a family living and working in the city themselves, Sean and Emily O'Brien know firsthand how expensive living in the Fitchburg and greater Madison area can be.
They made it their mission to help change some of that, and on Oct. 12, the O'Briens held an official ribbon cutting ceremony on Limerick Properties, an affordable housing site located at 5128 Lacy Road.
The development consists of 27 family townhomes and a 100-unit apartment for seniors and is categorized as affordable housing with income restrictions coming with some properties...
...Full Story Here

---
---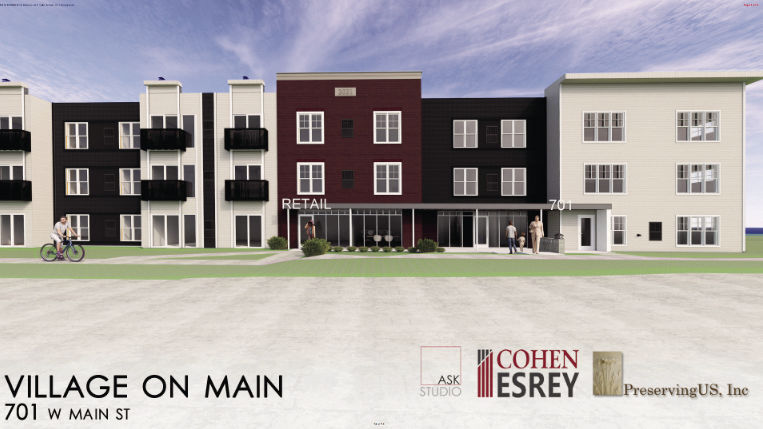 Years in the making even through a pandemic, the Village on Main apartment complex is now completed at 703 W. Main St., with tenants moving in and just a few units left to rent. It is the village's first workforce housing project, offering 10 apartments priced at market rate, and 40 priced at different median income levels.
Waunakee Village Board members joined financial partners, the management team, builders and Brian Sweeney from the development team at Cohen-Esrey to celebrate Nov. 10. Tours of the building revealed the newly constructed one-, two- and three-bedroom apartments along with the playground to the rear of the building. Several of the units are wheelchair accessible....

...Full Story Here

---
---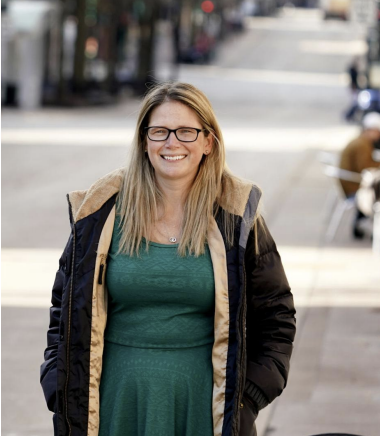 As housing and rent prices continue to rise in Madison, design justice may be the key to affordable housing progress.
Madison organization sets an example for affordable housing amidst the city's growing population to address the housing crisis within low-income communities.
University of Wisconsin–Madison urban planning professor Kurt Paulsen describes the overarching narrative in Dane County as a shortage of housing, which means prices are rising and affordability will continue to be a struggle in Madison....
...Full Story Here

---
---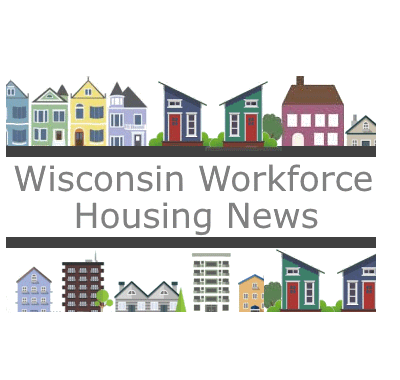 Across Wisconsin many employees can simply not afford to live where they work.
This is true in big cities and small rural communities. Both the availability and price of housing is not in line with the needs of those working in jobs that are vital to the success of our communities. Imagine a teacher, city employee, service or retail worker not able to afford a simple home in the community they serve.
We hope to aggregate news and highlight programs that are working to provide affordable workforce housing in Wisconsin. We will advocate for state and local policies that improve the more affordable housing markets. We will encourage developers to build new homes that are affordable for those working for Wisconsin while still making a fair profit on the work they do. We will encourage communities and neighborhoods to become partners in meeting these needs. We will highlight what others have done as a form of "Best Practices" in the State and Country. Finally, we will provide direct links to resources and programs in the State.

We believe Wisconsin employers will support these efforts so they can successfully recruit workers to fill the thousands of job openings now hampered by a shortage of affordable housing.
Safe, affordable housing makes a difference in the lives of children and families impacting both education and health. We are supporting affordable housing because it is good for business, good for families, good for communities and good for Wisconsin.
...Full Story Here
Ken Notes: we are seeking 6 to 12 partners each contributing one to two thousand dollars annually to move this project to 10,000 desktops each week. Call 608.334.2174...

---