---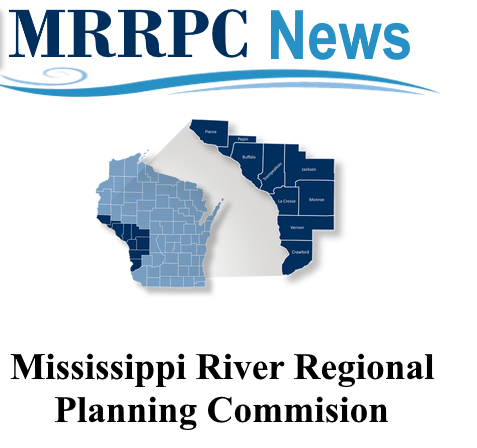 ...Full Story Here

---
---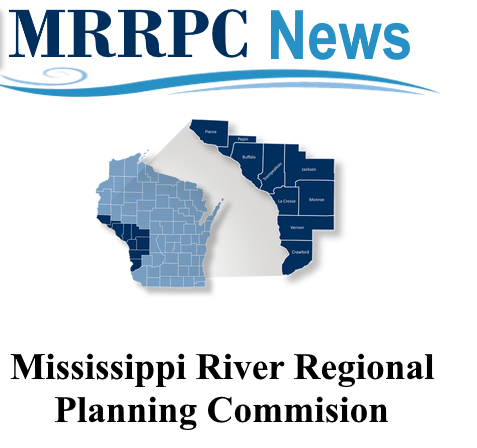 Each month we will bring you selected news stories from our 9 counties along with resources for development, planning, and growth in the region. This is your Newsletter, so if you have a story to share send it our way and we will try our best to include it!
At the bottom of every newsletter, we have created permeant links to our Counties, Tourism Guides, and regional Economic Development Resources.
We at MRRPC are in "survey mode"
The best way to include your thoughts and ideas in our planning efforts is to ask. To accomplish this, we are developing surveys tied our planning efforts and communities.

You can View and Participate in any of our current surveys here:
...Full Story Here

---
---
LA CROSSE, Wis. (WLAX/WEUX) – Applications opened up Monday for the new $500,000 childcare grant program in La Crosse County. This program is expected to help childcare providers increase capacity and improve their business model.
La Crosse County Community Development Specialist, Sam Bachmeier, explains how the county will try to make things easier for childcare providers, "This has been a couple of years in the making program. We've listened to childcare providers here in the community and have tried to understand some of the challenges that they're facing. You know, many of the challenges stem from just it's a hard business model to run, you know, with limited funds available to childcare providers. So, we have come up with a program that will provide grants up to $25,000 for childcare providers in La Crosse County to essentially make capital improvements to their facilities."
Bachmeier also says...
...Full Story Here

---
---
Mississippi River mayors seek a multi-state agreement to protect the river from water diversions to dry states
A group of community leaders along the Mississippi River has taken the first step toward developing a multi-state agreement to manage and protect water from diversions to dry southwestern states.
Mayors from communities along the river approved a resolution to develop a Mississippi River Compact that would include 10 states, the action taken during the annual meeting of the Mississippi River Cities and Towns Initiative in Bemidji. Colin Wellenkamp, the group's executive director, said they hope a regional approach will provide better management of water resources and protect the river...

...La Crosse Mayor Mitch Reynolds, the group's co-chair, said the river generates nearly $500 billion annually and provides drinking water to around 20 million people.




"It`s crucial in my mind to our economies, as well as national security, to maintain the habitat of the river, to maintain the integrity of the Mississippi," Reynolds said. "Protecting the Mississippi from diversion efforts helps achieve those goals, and a compact will guard against any attempts to divert in the future just like what has occurred with the Great Lakes Compact."...
...Full Story Here

Ken Notes: Nice to see Mayor Reynolds in a leadership role here!

---
---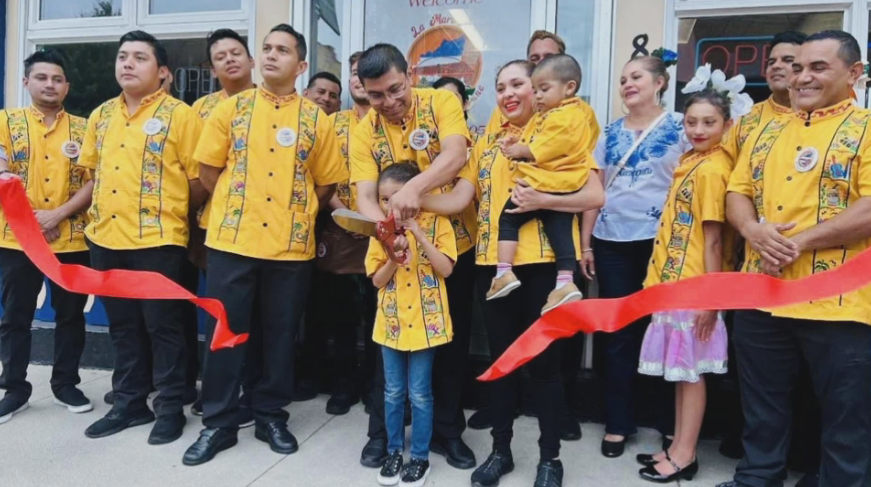 HILLSBORO, Wis. (WXOW) - When you think of Western Wisconsin cuisine, authentic Nicaraguan food probably doesn't come to mind.
However, a new Central American culinary experience in Vernon County is attracting guests from all over the Midwest.
While other restaurants around the state serve a variety of Latin and Central American flavors, La Marimba is Wisconsin's first restaurant serving exclusively Nicaraguan cuisine.
The marimba is a popular instrument in Central and Latin America. La Marimba Co-owner and Founder Yariba Cerda chose the name because she loves to dance to it...
...Full Story Here

---
---
MASON CITY, Iowa – Sept. 5, 2023 – The Mississippi River bridge connecting Iowa Highway 9 in Lansing, Iowa, to Wisconsin Highway 82 in rural Crawford County, Wisconsin stands as an icon for the region. A new icon is in the works to replace this aging structure and improve your safety and mobility as you move around the area.
You may have heard of this impressive cantilever bridge referred to as the Black Hark Bridge. The structure has served the area since 1931 with a closure from 1945 to 1957 when the crossing was damaged by ice dams. Depreciation over time and changing vehicle size and traffic patterns now call for a new, wider, safer crossing...
...Full Story Here

---
---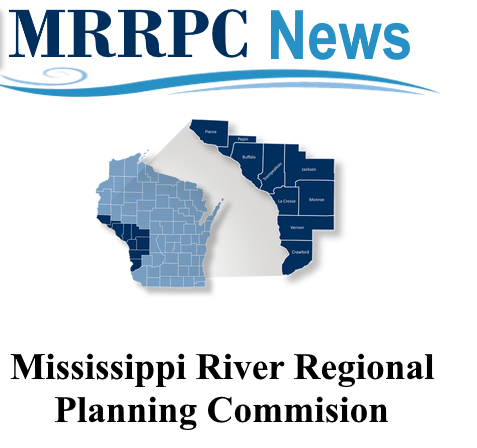 Notes From Jon Bingol:
Our quarterly DOT MPO/RPC Directors Meeting with the state covered an array of grant and funding opportunities (Attached) that are coming soon. One that Ken and I thought we would share now is a program that may address a problem with repairing culverts on rural roads not eligible for current "bridge" funding. If you have culverts in need of repair, please get them "inventoried" as this program may start in January of 2024. We will keep you in the loop on this and other funding opportunities as they cross our desk.
Agricultural Road Improvement Program (ARIP)
New program authorized in the 2023-25 Biennial Budget



$150 million dollars to be awarded in the 2023-25 Biennium


Projects may be reimbursed at a maximum 90% state/10% local cost share


The legislation requires that the department "prescribe a simple and clear application process" through the development of "an application that does not exceed 2 pages in length"


We (DOT) are currently examining the legislation and anticipate ARIP application materials being released in early CY 2024
Initial review of the legislation indicates that ARIP project eligibility is restricted to an improvement project on:



"a county, town, city, or village highway functionally classified by DOT as a local road or minor collector, or a bridge or culvert on such a highway," that


"provides access to agricultural lands or facilities used for the production of agricultural goods, including forest products, and is used by at least one agricultural producer," and that


"is designated as a class "B" highway under Wis. Stats. 349.15 due to structural deficiencies or has been subject to a posted weight limitation for at least one month during the previous year
...Full Story Here

---
---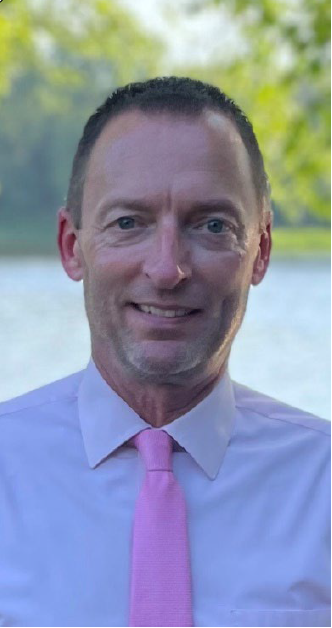 The city of Onalaska finalized a contract Wednesday with Rick Niemeier to serve as the new city administrator.
Niemeier has worked for Trempealeau County for the past six years where he held the positions of corporation counsel, administrative coordinator, director of human resources, and director of child support...
"I am excited for this opportunity with the city of Onalaska and look forward to meeting and working with the city's elected officials, employees, businesses, and residents," said Niemeier.
Niemeier's first day with the city will be Monday, Sept. 11...
...Full Story Here

---
---
Wisconsin's cranberry growers are expecting a 4.97 million barrel crop in 2023, based on U.S. Cranberry Marketing Committee (CMC) crop projections.
Wisconsin will remain the largest cranberry producer in the world, growing and harvesting approximately 60% of the nation's supply. This will be the 29th year that Wisconsin has led the nation in cranberry production.
The other largest cranberry growing states and their 2023 crop size projections are: Massachusetts at 1.95 million barrels; New Jersey at 561,000 barrels, Oregon at 520,000 barrels and Washington at 168,000. In total, the U.S. crop is expected to be 8.17 million barrels, according to the CMC. Wisconsin's final 2022 crop came in at 4.84 million barrels...
...Full Story Here

---
---
NRCS is announcing the availability of CIG On-Farm Conservation Innovation Trials (On-Farm Trials) to stimulate the adoption and evaluation of innovative conservation approaches in partnership with agricultural producers. For 2023, applications will be accepted from eligible entities for projects addressing at least one of the following priorities: irrigation management technologies; feed management and enteric methane reduction; grazing lands; nutrient management; and soil health demonstration (SHD) trials. Up to $50 million is available for On-Farm Trials in 2023. On-Farm Trials projects may be between 3 and 5 years in duration...
State governments, Special district governments, City or township governments, County governments
Institutions of higher education
Nonprofits
Small businesses and other for profit organizations
Native American tribal governments
For-profit entities are eligible for On-Farm Trials if their primary business is related to agriculture. Nonprofit entities are eligible for On-Farm Trials if they have experience working with agricultural producers.
Announcement Type: Notice of Funding Opportunity (this program is currently accepting applications)
Opportunity: Conservation Innovation Grants (CIG) On-Farm Conservation Innovation Trials for fiscal year (FY) 2023...
See Also:


...Full Story Here

---
---
All La Crosse County residents are invited to participate in a new survey on the quality and cost of their internet service. The goal is to support the county's work to ensure all places and people have good access to high-speed internet.
To take the short survey, please
click here
. Paper copies of the survey will be mailed to all county residents with a return address for those who wish to complete it. The survey deadline is Friday, Oct. 6. Call 608-785-5792 or email sbachmeier@lacrossecounty.org with questions....
...Full Story Here

---
---
The USDA has designated La Crosse and Vernon counties in Wisconsin as contiguous natural disaster areas due to drought in Minnesota.
The natural disaster designation allows the United States Department of Agriculture`s Farm Service Agency to extend emergency credit to producers recovering from natural disasters through emergency loans, according to a press release from the USDA.
Emergency loans can be used to meet various recovery needs including the replacement of essential items such as equipment or livestock, reorganization of a farming operation, or to refinance certain debts. FSA will review the loans based on the extent of losses, security available and repayment ability.
According to the U.S. Drought Monitor, these counties suffered from a drought intensity value during the growing season of either Drought-Severe, Drought-Extreme or Drought-Exceptional conditions for eight or more consecutive weeks....
...Full Story Here

---
---
1. Black River Falls
Located along Interstate 94 and part of Wisconsin's Driftless Area, Black River Falls is full of history. As of September 2023, Black River Falls has regular gas for just $3.19 and premium fuel for $3.89. You may want to take a car to explore this area of Wisconsin, as the Black River State Forest is large and beautiful. The Castle Mound Pine Forest found within the State Forest is certainly worth the hike!
Black River Falls is centrally located and surrounded by many highways and scenic byways. Plus, this quaint town is less than an hour from Eau Claire, a larger, more populated area. However, make sure to check out Black River Falls's downtown area, including some popular craft breweries!..
...Full Story Here

---
---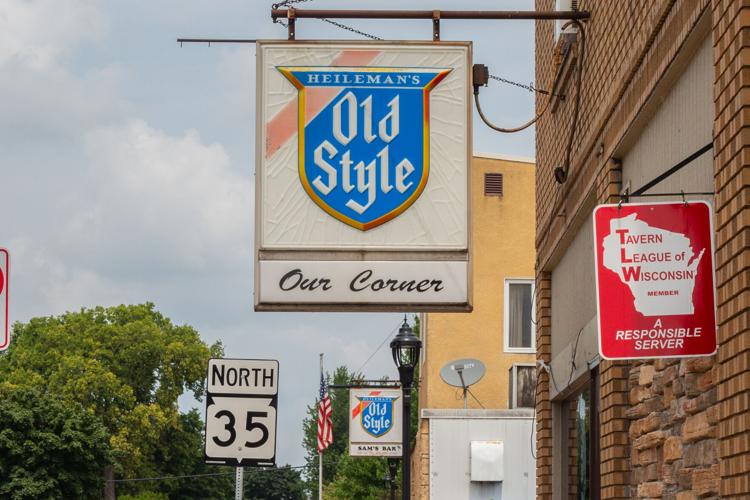 Old Style beer, a Midwestern favorite first brewed in La Crosse in 1902, is returning to its original brewing facility for the first time since 1999.
City Brewing Co. announced Monday the beer will once again be brewed in La Crosse starting in November as part of a long-term deal with Pabst Brewing Co.
In 2019, Pabst announced in an industry newsletter it would move most of its production to City Brewing, which has other facilities in Pennsylvania, Tennessee and California. A representative from the brewery confirmed Monday that Old Style beer would be solely brewed in La Crosse starting in November...

See Also:
...Full Story Here

---
---
BUFFALO COUNTY, Wis. (WLAX/WEUX) – As part of the state-wide tourism economic impact record, buffalo co. Broke their own previous record, contributing $ 28 million to the total. County administrative coordinator Lee said, "From a local standpoint here, the county is becoming more and more involved with our local businesses trying to promote tourism. Buffalo County's historically known for its agricultural industry, or the deer hunting industry, and we're trying to broaden that horizon."...
...One of the county's new big pushes is to utilize the Mississippi River's tourism capabilities, such as with the great Alma fishing float, run by first-year owner Taylor Chapman. He said, "It's pretty cool when you get to see some guys, coming from halfway across the country to come to our little town of Alma and just come check things out like fishing. And some people want to explore the rest of the town, stuff like that. It's pretty cool. You don't see something like this very often."...
...Full Story Here

---
---
No matter what direction you are coming from, you'll enjoy a scenic, meandering journey through wooded hills and deep valleys.
The Driftless Area, a unique region that escaped the glaciers of the Ice Age, is an inspirational setting to all manner of talented artists. Its hills and valleys are home to painters and potters, woodworkers and weavers, metal smiths and musicians, vintners and brewmasters.
To see, hear and taste the exceptional variety of their creations, you usually have to visit studios and stores, cafes and concerts. But once a year, on the third weekend in September, these artists gather together in Crawford County, Wisconsin, at the Driftless Area Art Festival.
Enjoy a drive with exceptional scenery. Spend a few hours strolling through the exhibits. Taste some local fare and sip some local wines. Listen to some great music. Take home some fine art and fine memories.
Please join us Sept 16 & 17, 2023 in Soldiers Grove, 10 a.m. to 5 p.m. on Saturday, and 10 a.m. to 4 p.m. on Sunday. You will love what you see and experience!
...Full Story Here

---
---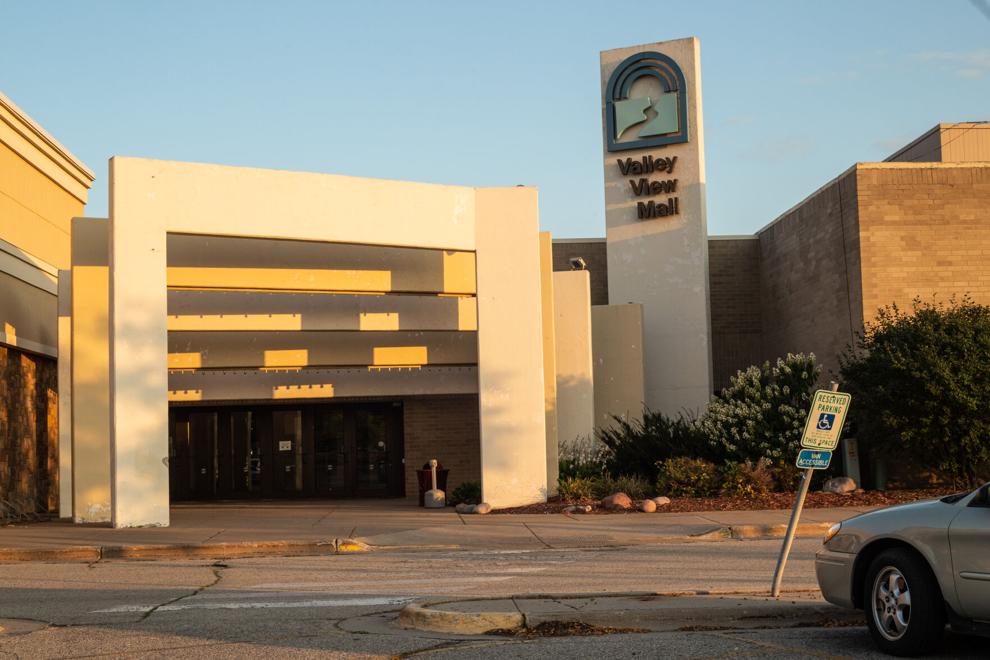 The Valley View Mall in La Crosse has a new owner.
Kohan Retail Investment Group of Great Neck, New York, confirmed Thursday it had purchased the shopping center.
COO of Kohan Retail Investment Group Joseph Saponaro said the organization is evaluating its plans for Valley View Mall.
Saponaro said the group's goal is to have reasonably-priced and convenient shopping options in the mall, while also offering unique experiences for shoppers.
The group feels privileged to join the La Crosse community, Saponaro said.
The investment group owns multiple retail and hotel properties across the country, including Burnsville Center in Burnsville, Minnesota, and River Hills Mall in Mankato, Minnesota.
Valley View Mall is the only property the investment group owns in Wisconsin, according to the group's website...
...Full Story Here

---
---

Warrens, the "Cranberry Capital of Wisconsin," is a small village, population 370, located in the northeastern corner of Monroe County. Warrens is also host to the annual World's Largest Cranberry Festival and 2023 marks the 50th celebration! The Festival is perhaps best known for its shopping and boasts 850 arts & crafts booths (unusual works of art), 350 flea & antique booths (primitives, pottery and antiques), 100 farm market booths (fresh fall produce) and 100 food vendors that make for a three-mile shopping extravaganza!
...Full Story Here

Notes:

---
---
MADISON – Thirty-five individuals have been selected as Wisconsin Farm Bureau's 35 Under 35 Award finalists. The award is presented by WFBF's Young Farmer and Agriculturist program in partnership with Insight FS.
The 35 Under 35 program recognizes the creativity and innovation of young farmers and agriculturists who are preserving agriculture through leadership in environmental, social and economic activities.
The Sustainable Environment category recognizes individuals who are good stewards of the land and their resources.
Eldon Henthorne, Vernon County
The Sustainable Self category recognizes individuals that are serving their community through leadership, mentorship and mental health advocacy.
Emily Herness Oates, Trempealeau County
The Sustainable Storytelling category recognizes individuals who use their platform to share agriculture's sustainability successes.
Rachel Klinkner, Monroe County
...Full Story Here

---
---
Applications now open for next round of funding
MADISON, WI. JULY 31, 2023 – Twelve organizations working to support entrepreneurs have been awarded nearly $1 million in the latest rounds of Entrepreneurship Partner Grants from the Wisconsin Economic Development Corporation (WEDC).
"Wisconsin stands behind its innovators and business owners," said Missy Hughes, secretary and CEO of WEDC, the state's lead economic development agency. "These grants help organizations across the state provide advice, funding, education and other support to entrepreneurs of all backgrounds."
Couleecap, Sparta $72,300
Couleecap supports small businesses, low-income business owners, and those located in rural communities. The agency has provided assistance through pop-up shop programs, the CO.STARTERS entrepreneurial training program, business development technical assistance, microenterprise loans, COVID business recovery grants, start-up grants, and small business incubator services...



Western Dairyland Economic Opportunity Council, Independence $82,500
The group will use the funding to help launch 12 new businesses with education, training and a $2,000 grant toward startup costs...



...Full Story Here

---
---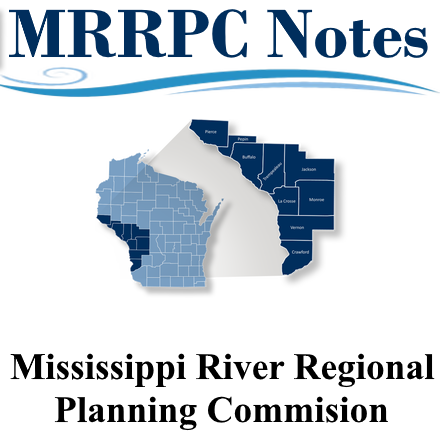 Working together to make the Mississippi River Region a great place to live and work.
The Mississippi River Regional Planning Commission provides planning and economic development services to improve the region`s environment, economy and quality of life. We serve a nine county region, providing studies and planning services, resources and data to help with your grant applications or reporting needs, and business loans.
Staff
JON BINGOL
Executive Director
jon@mrrpc.com
KEN HARWOOD
Planner
ken@mrrpc.com
JAMIE SCHOEN
SARAH OFTE
Administrative Assistant
sarah@mrrpc.com
1707 Main Street
Suite 435
La Crosse, WI 54601
Phone: 608.785.9396
Fax: 608.785.9394
Email: plan@mrrpc.com
...Full Story Here

---
---

Notes:

---
---

Regional Guides
| | | | |
| --- | --- | --- | --- |
| | | | |
| | | 2023 Wisconsin Campground Directory | |
| | | | |
Other Websites
...Full Story Here

---
---

---
Start Week: 35 - Query String:SELECT * FROM MRRPCNews WHERE `issue` > 35 and volume = 10 OR `issue` > 90 ORDER BY sortorder