---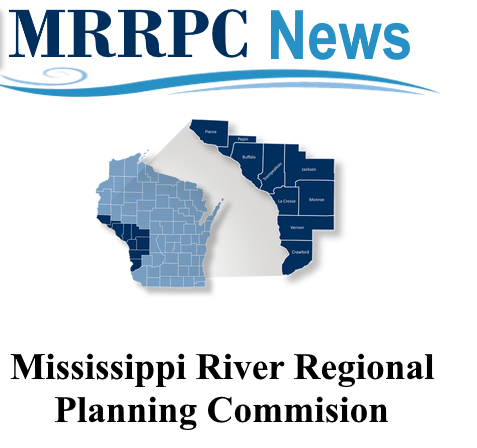 ...Full Story Here

---
---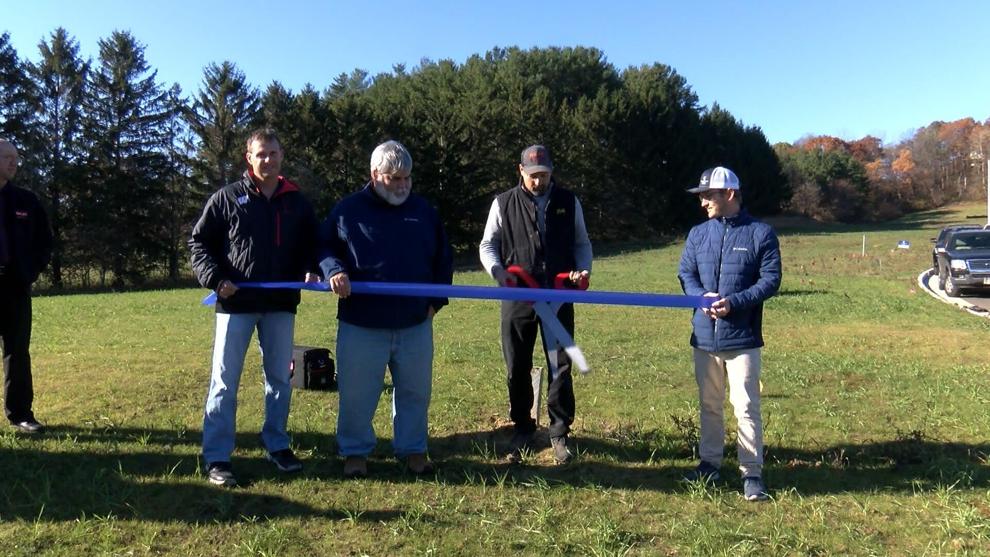 HOLMEN, Wis. (WXOW) - The Village of Holmen continues to grow and now there is even more room for new homes.
On Thursday, the community welcomed a new 66 home subdivision near Evergreen Elementary School.
Those behind the project said the selling point for this subdivision is the location because of its close proximity to the school and to downtown Holmen...
...Full Story Here

---
---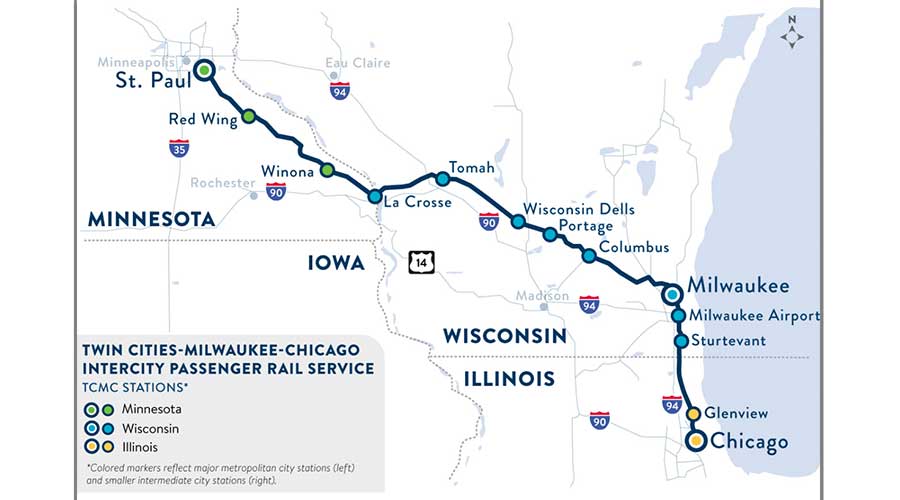 The start-up of a second passenger train every day from Chicago, through Milwaukee, to the Twin Cities has been delayed until next spring.
For a while, the states of Minnesota, Wisconsin and Illinois had been hoping to start what`s called the TCMC during this year. But now, there`s delay of additional months.
Lisa Stern is Chief of Railroads and Harbors at the Wisconsin Department of Transportation and she says the partnership is just being prudent.
"We`re coordinating with three states — Minnesota, Wisconsin, Illinois. Additionally, making sure we have sufficient equipment. We just want to make sure that when we start the service, it is successful. We want to make sure we`ve dotted all our i`s and crossed all our t`s. And really, that`s what we`re looking to do," Stern says.
Stern says there doesn`t need to be any track construction before the TCMC gets underway. But she says eventually there will be some.
"We can start current service with the existing infrastructure. But we will need that infrastructure to maintain and sustain the freight rail growth, and passenger trains, as well," she says.
...Full Story Here

---
---
A $21-million apartment and retail complex is being planned in La Crosse's River Point District.
City committees are looking at designs for the War Eagle Building.
The project would offer two floors of commercial business space, along with 52 apartments on the upper floors.
The six-story building, to be named after the old War Eagle riverboat, is proposed for a lot next to the Black River...
...Full Story Here

---
---
RED MOUND, Wis, – Governor Evers was just one of the dignitaries to attend a ribbon cutting ceremony in the unincorporated community of Red Mound this week for a unique, first of it's kind, community solar project that aims to make renewable energy affordable for everyone. The
Bluff Prairie Solar Farm
project was years in the making and was the result of an extensive collaboration between the
State of Wisconsin Office of Energy Innovation
,
Vernon Electric
,
CouleeCap
and
One Energy Renewables
of Madison.
Vernon Electric CEO Craig Buros said their Co-op has done other community solar projects in the past, and they have been very popular and successful, usually selling out before the facilities are even completed, but the Co-op has been looking for ways to make renewables affordable to people who did not have the resources to invest in the upfront cost....
...Full Story Here

---
---
LA CROSSE, Wis. (WLAX/WEAU) – While the shortage of healthcare workers is still an ongoing issue, one local healthcare system is attempting to gain the attention of potential future workers. First News at Nine's Dashal Mentzel has more.
Local high schools were invited by Gundersen Health system to hear about careers in healthcare. Gundersen hoped to get around 150 students to show up to the event, they ended up doubling that. Kim Jackson, Gundersen Career Development Advisor, says, "Now that we have a much larger group of students here with us, we're hopeful that they will make connections, that they will get excited about things and maybe really start to explore some of the academic programs that they could go into to get into those career areas."...
...Full Story Here

---
---
Federal experts say replacing the aging dams isn`t cost effective. Residents hope conservations practices can help them learn to live with the water.
At the bottom of a steep country road outside of Cashton, Tucker Gretebeck`s farm opens up into a narrow valley, where tall grass hides fields of pumpkin vines and a small, unnamed creek.
"It`s got a lot of natural energy, just by the way the sun comes up and over the side of the valley," he said. "At this time of the year, when you get the fall colors, it`s something that can`t be reproduced."
Greteback milks around 50 grass-fed cows for nearby Organic Valley. Much of his farm sits on top of the ridge above, but the tucked-away valley is where he pastures cows in the hottest part of summer and runs a pick-your-own pumpkin patch in the fall...
...Full Story Here

---
---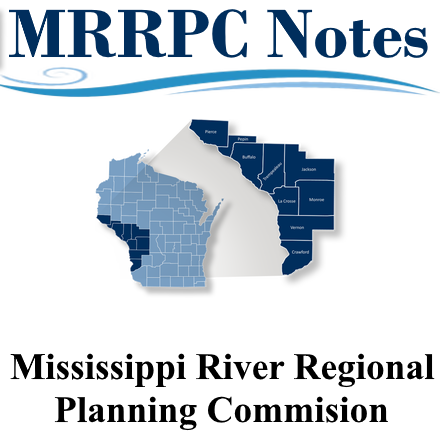 Working together to make the Mississippi River Region a great place to live and work.
The Mississippi River Regional Planning Commission provides planning and economic development services to improve the region`s environment, economy and quality of life. We serve a nine county region, providing studies and planning services, resources and data to help with your grant applications or reporting needs, and business loans.
Staff
JON BINGOL
Executive Director
jon@mrrpc.com
KEN HARWOOD
Planner
ken@mrrpc.com
ANDREW MILLER
SARAH OFTE
Administrative Assistant
sarah@mrrpc.com
1707 Main Street
Suite 435
La Crosse, WI 54601
Phone: 608.785.9396
Fax: 608.785.9394
Email: plan@mrrpc.com
...Full Story Here

---
---

Notes:

---
---

...Full Story Here

Notes:

---
---

Regional Guides
| | | | |
| --- | --- | --- | --- |
| | | | |
| | | 2023 Wisconsin Campground Directory | |
| | | | |
Other Websites
...Full Story Here

---
---

---