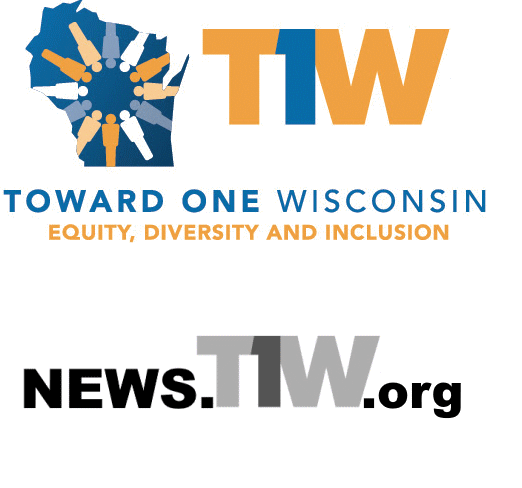 Organizers of
Toward One Wisconsin Conference
(T1W), an annual conference on diversity, equity and inclusion (DEI), have announced the launch of the T1W Network.
The T1W Network
is intended to be a convenor, network builder, and information resource for DEI work. The Network will provide pathways to meaningful connections, encourage people and organizations to move from talk to action, and build a pipeline for DEI leaders and activities in Wisconsin.
In addition to a weekly newsletter featuring DEI news and updates, members have the ability to connect with other professionals, as well as share updates on what they are doing to move the needle on DEI issues in their communities or organizations.
The Toward One Wisconsin Conference began with a mission to foster and sustain a statewide culture that understands that diversity, equity and inclusion are essential to the state's continued excellence. Since the first conference in 2019, T1W has brought together thousands of attendees from diverse backgrounds to have broad ranging conversations around the work of DEI and how to move from talk to action.
"It's incredibly important that this work doesn't stop once the conference is over each year," said T1W organizer, Eric Giordano. "The T1W Network will allow those interested in DEI to stay up to date, engaged, and connected to what others are doing."

Members are encouraged to submit updates, articles, and stories on the work that they are doing. These articles will then be shared on the T1W Network website and newsletter.
To learn more and register for the T1W Network, please visit:
inclusivity-wi.org/t1w-network
. If you have questions or would like to get involved, email us at info@wipps.org or T1W.org.News@gmail.com.
News.T1W.org
(the weekly newsletter) is a collection or articles, events, and original content, from across the State and Nation on Diversity, Equity & Inclusion. We are attempting to keep you informed, archive best practices and promote events that further this cause in the State. Of course the culmination of our efforts is the annual T1W Conference.
Wherever you are on your Diversity, Equity & Inclusion (DEI) journey, there's something for you at Toward One Wisconsin. Whether you're just starting out and overwhelmed, or you're a leading activist in your community, this conference will provide best practices, insights and implementation tools to help you take the next steps. Across all sectors of business and life in Wisconsin, parallel efforts are underway to prioritize DEI. We may be in different places based on the diversity of our experiences, but we're all traveling the same journey: Toward One Wisconsin.
Email us at:

Newsletter Editors
Ken Harwood

Advocating for WisconsinKen [at] KenHarwood.com
608.334.2174
...Full Story Here