---

---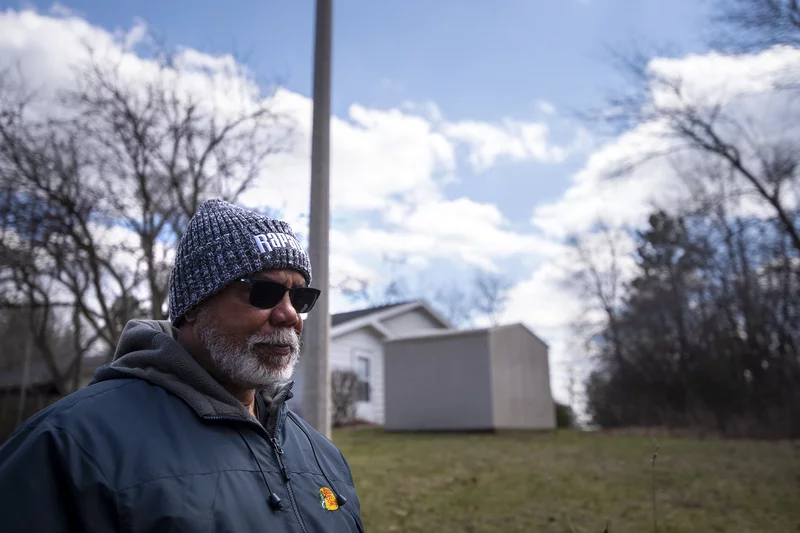 LAKE IVANHOE ,Wis. -- Peter Baker says he will never forget his first visit to Lake Ivanhoe. It was 1966. He was 9 years old and his friend brought him up from Chicago on a fishing trip. They caught dozens of fish, mostly bluegills and crappies.
"We went home and I ran in the house with all these fish and I showed my mother, `We were up there at Lake Ivanhoe, and it was all Black!` " said Baker, now 66. "And the first thing she said is, to my father, `Ernest, we`re going up there next week.` "
The tiny subdivision of Lake Ivanhoe is nestled beside a quiet lake, just six miles east of Lake Geneva....
...more

Ken Notes: Wow, what an interesting read.

---
STEVENS POINT – The University of Wisconsin-Stevens Point Department of History and International Studies has created a new 12-credit program designed to enrich student understanding of sovereign Indigenous nations.
Starting in the fall, undergraduate students will be able to supplement their major with a Native American and Indigenous Studies (NAIS) Certificate. The program combines interdisciplinary coursework with applied work relevant to the student's interests. Students who complete the certificate will be able to apply classroom learning to their future as professionals working with sovereign nations...
...more

Luke Notes: Integrating an understanding of a culture into our everyday work and community will do much to improve our DEI efforts...

---
The Fiscal Year 2021 Annual Report highlights the State of Wisconsin`s achievement towards its goal of spending 5% with MBEs and 1% with DVBs. In FY21 the State of Wisconsin spent approximately $3B? for Chapter 16 Goods and Services, of which 6.34% was spent with diverse MBE and DVB suppliers. Wisconsin exceeded its MBE diverse spend goal for the second year in a row with a record $192M spend...
...more

Ken Notes: I will add this link to our resource page.

---
Company Continues to Advance Diversity and Inclusion Efforts
MERRILL, Wis.--(BUSINESS WIRE)--Church Mutual Insurance Company, S.I. (a stock insurer)1, was recently recognized by the American Property Casualty Insurance Association (APCIA) for leading efforts to advance diversity, equity and inclusion in the insurance industry. In May 2022, Church Mutual received a corporate award for "Social Equity and Community Empowerment" at the DEI: Expanding Opportunity in Insurance conference in New York City.
"At Church Mutual, we partner with purpose-driven organizations and individuals whose missions are as diverse as their beliefs — each sharing a common passion for serving the greater good"

...more

Ken Notes: Church Mutual is a founding sponsor of the Toward one Wisconsin Conference and the conference was mentioned in their release.

---
Wisconsin Pride and Equal Rights Panel Highlights State Leadership in Employment and Housing
MADISON – Wisconsin`s leadership as the first state to ban discrimination on the basis of sexual orientation in employment and housing marks its 40th anniversary this year.
To honor the occasion and celebrate Pride Month, the Wisconsin Department of Workforce Development and the Wisconsin Housing and Economic Development Authority are co-hosting a panel featuring former Assembly Speaker Pro Tempore David Clarenbach, who authored the groundbreaking, bipartisan legislation. The hybrid event will be held Monday, June 27 from 11:30 a.m. to 12:30 p.m. at WHEDA`s training center, 908 E. Main Street, 53703. Registration is required for the free, public event, either in person or online...
...more

---
For American Players Theater, strong storytelling, no matter who is telling it, deserves to be heard. The space between language and those who choose to listen is a sacred place, where truth and reflection allows for a clear path towards understanding a perspective other than your own. That space is becoming more confined and personal for this small, esteemed classical theater company, located in the wooded hills of Spring Green, Wisconsin. This summer season, APT will continue its goal in redefining the term "classical" through two refreshing plays, The River Bride and The Brothers Size. Those who wish to hear their echoes repeated back to them from Wisconsin's deep forest will be able to; for others, these plays may help redefine what it means to be a friend in the woods.
The act of including plays which offer a diverse lens, written by revered but often underrepresented playwrights in the world of "classical" theater, is a challenge which APT Artistic Director Brenda DeVita wants to simplify. She relies on a diverse cast of core theater company members, who come to her with wisdom on certain social issues that she may have never considered before. And for this, she's grateful...
...more

Ken Notes: APT is a wonderful experience, if you have never been it is well worth the trip.

---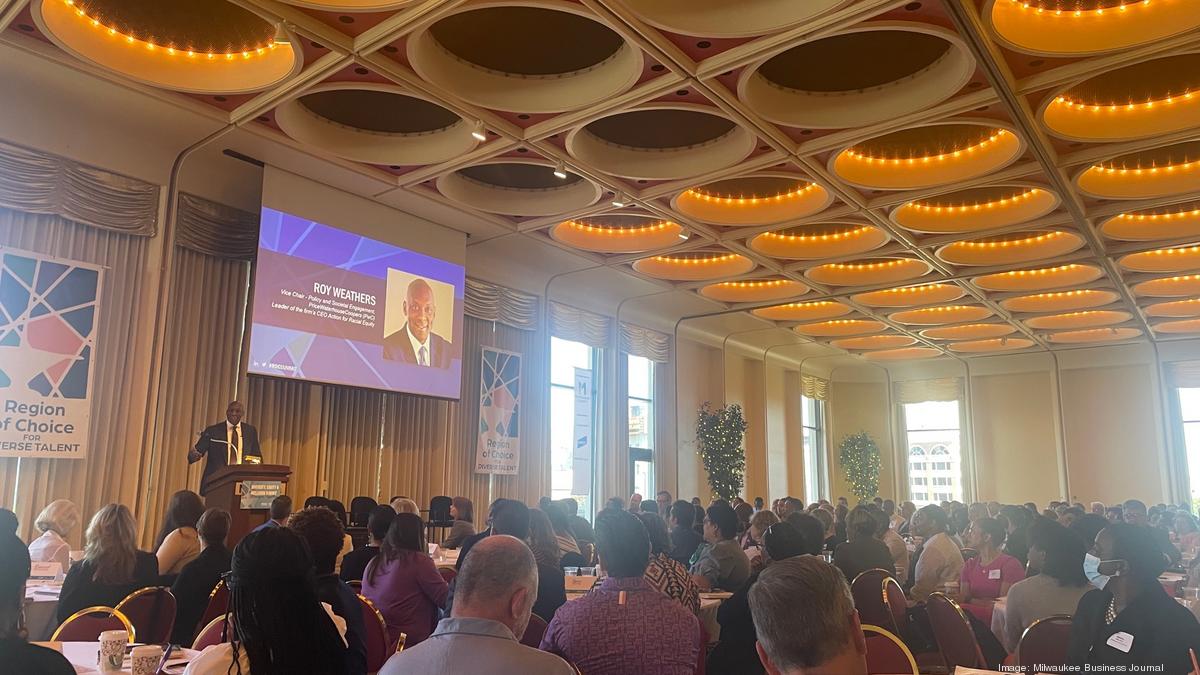 MMAC is committed to working with its members to help close racial disparities and move metro Milwaukee forward as a region of choice for all.
The MMAC Board has made equity a key priority on its agenda, recognizing that the region cannot reach its potential without all its citizens participating in and benefiting from an inclusive economy...
...more

Ken Notes: A video at the link addresses the issues in Milwaukee and the State. MMAC recently hosted its first DEI Summit, an event full of panels and conversations discussing the Region of Choice Initiative. There are other great resources at the link.

---
MADISON, WI – Today, AARP Wisconsin announced five organizations throughout the state will receive a combined $62,300 in 2022 Community Challenge grants – part of the largest group of grantees to date with $3.4 million awarded among 260 organizations nationwide.
Grantees in Wisconsin and across the country will implement quick-action projects that help communities become more livable in the long-term by improving public places; transportation; housing; diversity, equity & inclusion; digital access; and civic engagement, with an emphasis on the needs of adults age 50 and over...
...more

Ken Notes: Here is a challenge for us all in Wisconsin, people of color are looking for diverse communities in which to live while communities are looking to improve their diversity. We need to bridge this gap by promoting our desire to be more inclusive...

---
...What is the Institute for Women`s Leadership?
The university`s Institute for Women`s Leadership combines all those ideas: O`Connor Connective`s networking, Werner`s research and the university`s accredited educational programs.
It focuses on networking, education and inspiration for women at whatever point they are at in their professional careers, through memberships, scholarships, networking events, workshops and more...
...more

---

...more

Notes:

---
As an employee of a bank, Camille Parham gets just about every federal holiday off, including the nation's newly minted Juneteenth holiday.
"It's overdue," the 41-year-old Milwaukee resident said. "It's an Independence Day for us."
Parham is glad her company quickly embraced the holiday, though she never thought Juneteenth would be declared a federal holiday...
...more

---
This is the third in a five-part series. Part one is here and part two is here.
Every year since our founding in 2015, we have recognized Wisconsin's most influential Black and Latino leaders, and we were very proud in 2020 to also begin to recognize Indigenous and Asian American leaders. These lists have become the most anticipated thing we do. Every year, I've intended these lists to highlight the beauty of the diversity across our state. I want kids here in Wisconsin to see role models of people who are succeeding, to know that it's possible for people of color to achieve great things here...

...more

---
Letter, signed by Asian students, teaching assistants and faculty members shows frustration over determination attack didn`t appear racially motivated
After the Madison Police Department concluded a recent attack on an international doctoral student was not racially motivated, an open letter from a group of Asian students, professors and teaching assistants is calling for the University of Wisconsin-Madison urge the department and the Dane County District Attorney`s office to investigate more thoroughly...
See Also:
...more

Ken Notes: Lets all agree any attack on any group or individual for any reason is wrong! Inclusion equals acceptance...

---
The University of Wisconsin-Madison School of Veterinary Medicine hosted the Iverson Bell Midwest Regional Diversity Summit on May 20-22, after a two-year delay due to the COVID-19 pandemic. The biennial summit, named after the first person of color to serve as the vice president of the American Veterinary Medical Association, was first hosted at Purdue University in 1972.
Through the leadership of the Purdue University and Michigan State University colleges of veterinary medicine, the Iverson Bell Midwest Regional Diversity Summit has played a significant role in efforts to increase diversity and inclusiveness in the veterinary medical profession. The recently culminated event at UW-Madison was the first time a site other than Purdue or Michigan State hosted the regional summit.
...more

---
The Wisconsin Idea is expansive and inspires mutually beneficial collaborations that address diverse topics, from soil health in West Africa to mapping the Indigenous histories of the land where the university was built.
Eight projects and 10 seed projects receiving seed grants from the Ira and Ineva Reilly Baldwin Wisconsin Idea Endowment show the range of how UW–Madison faculty, staff and students can collaborate with community members to co-create and share knowledge and solutions that will benefit and enrich the lives of the people of Wisconsin, the nation and the world...
Arts for Everyone, Everywhere: Interdisciplinary Arts Outreach Initiative
Advancing Tribal Cooperatives
Inclusive Tai Chi: Promoting Leaders of Color to Adapt Tai Chi for Latinx & African American Elders
Advancing the Water Resource Goals of the Red Cliff Environmental Department
Building and Sustaining a Food Entrepreneur Ecosystem
Youth-Driven Research and Evaluation for Systemic Change in K12 Schooling
Odyssey Beyond Bars
...more

Ken Notes: Nice to see the Wisconsin Idea is often tied to diversity...

---
Briarpatch Youth Services, Inc. is a non-profit organization that has been serving youth in Dane County for the past 50 years. The agency focuses on creating a safe space for runaway, homeless, and at-risk youth through its services and programs while working closely with local governments and other non-profit organizations.
"What we do at Briarpatch is preventative. We are catching and engaging our youth at a point in time where they could go either way in life," explains Gloria Reyes, executive director & CEO of Briarpatch. "When we look at public safety, education, employment, and housing, we are stopping them and intervening so that they don't become, in the future, homeless themselves as an adult, they don't commit crime as adults. They're able to be prepared for jobs and employment in their future."...

...more

---
VIROQUA, Wis. (WKBT) – The Wisconsin Arts Board named a Viroqua library one of 37 grant recipients Tuesday.
The arts board awarded McIntosh Memorial Library $5,100 for "September Hispanic Heritage Month" and "2nd Annual Driftless Region's Dia de los Muertos
Celebration: A Mexican Cultural and Educational Project".
The money comes from the Wisconsin Arts Board's Creative Communities grant program. The program offers grants up to $6,000 for collaborative community art projects throughout the state.
...more

Ken Notes: Check out the list and see if you have a project that may qualify next time...

---
Cornwell`s been working for the football program since July 2019 and is entering her third season as a student assistant coach this fall.
MADISON — Doubt and surprise often are the undertones of the replies Ashley Cornwell receives when she tells others about her future plans.

The University of Wisconsin senior from Rock Springs is going to be a football coach. Scratch that — she already is a football coach and she`s going to continue that career path. She has no time to explain herself to skeptics — she`s too busy hustling for her next move.

"I have had people doubt it a lot," Cornwell said. "But I always knew this is where I`m meant to be...
...more

---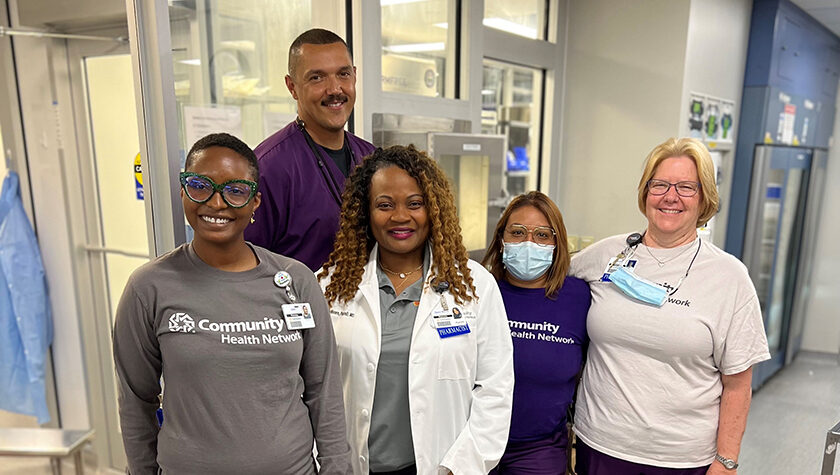 Six alumni of the School of Pharmacy are working to promote diversity, equity, and inclusion in the pharmacy profession through their involvement in state and national DEI initiatives
"Health care is not a 'one size fits all' model," says Lisa Imhoff, associate dean for Diversity and Inclusion Initiatives at the University of Wisconsin–Madison School of Pharmacy. "It's important for a diverse patient body to have positive experiences with their pharmacists, because that builds trust with the healthcare system as a whole."...

...more

Ken Notes: Great article, we can follow the UW lead in so many areas.

---
When Open Door Pride (ODP) founder Cathy Grier first moved to Sturgeon Bay in 2016, she asked a local lesbian couple, "Where are we?"
As a lesbian herself, Grier wanted to connect with the LGBTQ+ community in the area, but she had no idea where to start.
"Is there a club? Is there a bar? Is there an event?" Grier asked.
She was met with blank stares.
"This is Door County" were the replies she said she heard back then...
...more

---

---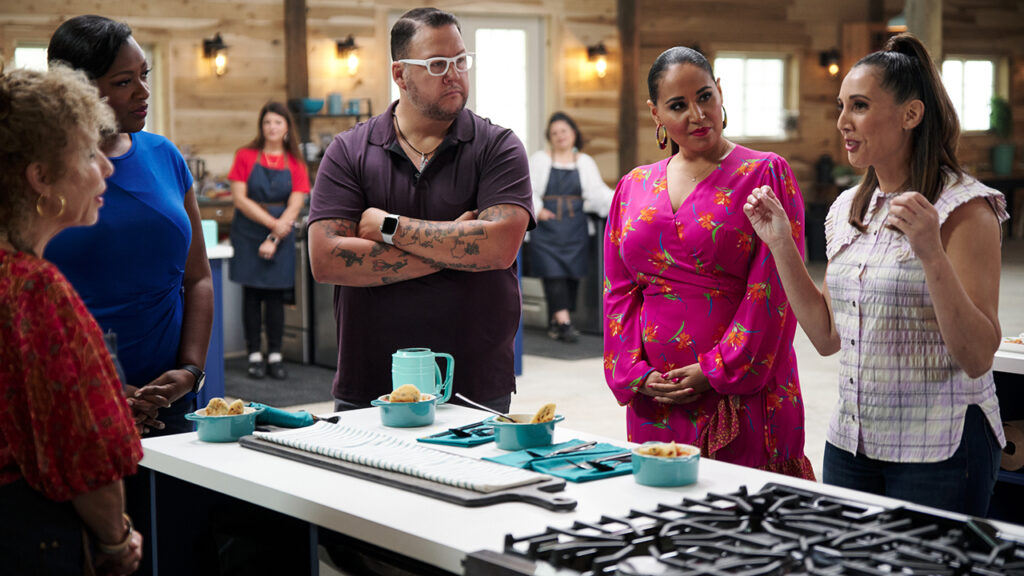 Ten talented home cooks will showcase their culinary expertise in The Great American Recipe, a new competition series that celebrates the multiculturalism that makes American food so vibrant and unique.
With a range of culinary styles infused by their backgrounds – from Syrian to Hungarian, Vietnamese to Mexican, Italian to Puerto Rican, Southern soul food to Filipino – the 10 contestants represent the delicious diversity of American home cooking...
...more

Ken Notes: Food is a great way to celebrate our diversity. I wonder if we could have a diversity feast at the conference... mmmmmmmmm.....

---
STEVENS POINT – A leader in public higher education has been selected as the next vice chancellor for academic affairs and provost at the University of Wisconsin-Stevens Point, the university announced today.
La Vonne Cornell-Swanson will begin Aug. 8. The provost serves as the university's chief academic officer, providing oversight for the university's five colleges, more than 100 academic programs and more than 500 faculty and instructional staff members...

...Advancing diversity, equity and inclusion has been a personal and professional commitment throughout her career, Cornell-Swanson said. She has worked with Native American, Latinx and Hmong communities in three states. She has led efforts to integrate DEI standards across the curriculum at St. Cloud State....

...more

---
LGBTQ+ Pride Month, which goes on through June, is a celebration of visibility and acceptance. This year it is happening against a backdrop of coordinated suppressive efforts by some state legislators. Nevertheless, allies of Wisconsin's LGBTQ community say they are undeterred and unafraid...
...Neubauer added that, "events like the raising of the Progress Pride flag are important signifiers that Wisconsin is a place that everyone can call home. Leaders that value inclusivity and doing the right thing are critically important for the future of our state. I am very concerned about the harm that can be done to people across our state with different leadership at the helm – whether it be through harmful statements, legislation, or actions."

...more

Ken Notes: Why is accepting diversity a political issue?

---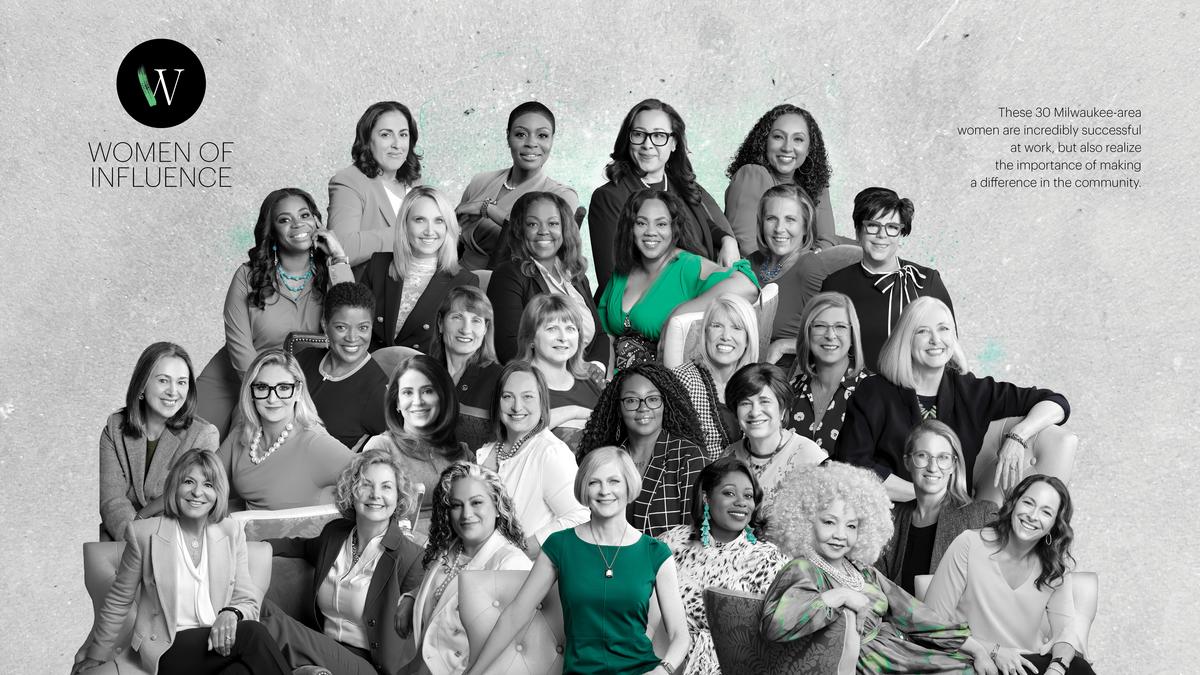 We asked our 2022 Women of Influence winners a series of questions on major issues facing the Milwaukee-area business community. See a couple of those questions and their interesting responses below...
...more

Notes: This article is behind a paywall for the Milwaukee Business Journal...

---
UW–Madison Chief Diversity Officer and School of Education alumnus LaVar J. Charleston joined with his wife, Sherri Ann Charleston, chief diversity and inclusion officer at Harvard University, on the "Black Like Me with Dr. Alex Gee" podcast recently for a discussion about the evolution of the chief diversity officer position in higher education...
...more

---

...and Recommendations for Improvement
Recognizing the importance of diverse leadership, and in the spirit of the DEI movement, Chmura releases this report, which describes the current levels of diversity, equity, and inclusion for the highest wage earners in the U.S. workforce. This white paper presents research designed to answer the question, "do people in some of the highest-paying jobs in the nation look like the population as a whole?"...
About Chmura Economics and Analytics...

...more

Ken Notes: Again I`ll add this to our resources...

---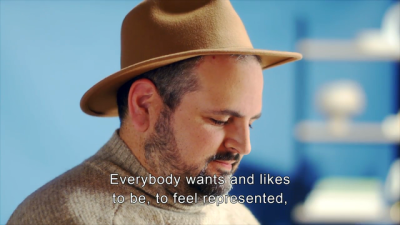 "I've found a sense of belonging I've never known before."
Victor Contreras emigrated to the U.S. to live an authentic life. Here, he discovered Kohler PROUD, our LGBTQ business resource group, and the community he had been seeking. This is his story...
...more

---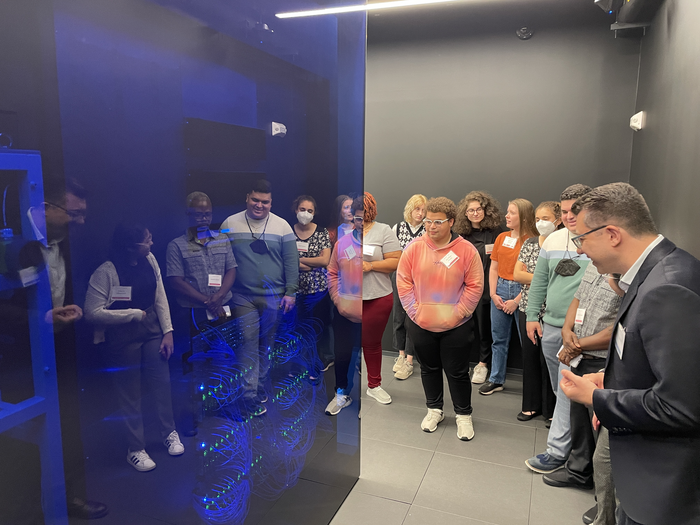 More than a dozen college students from underrepresented backgrounds will be spending the summer conducting quantum information science and engineering research in labs across the Midwest thanks to the Open Quantum Initiative Undergraduate Fellowship, a new program that seeks to make the burgeoning quantum workforce a more diverse and inclusive community from the start...
...more

---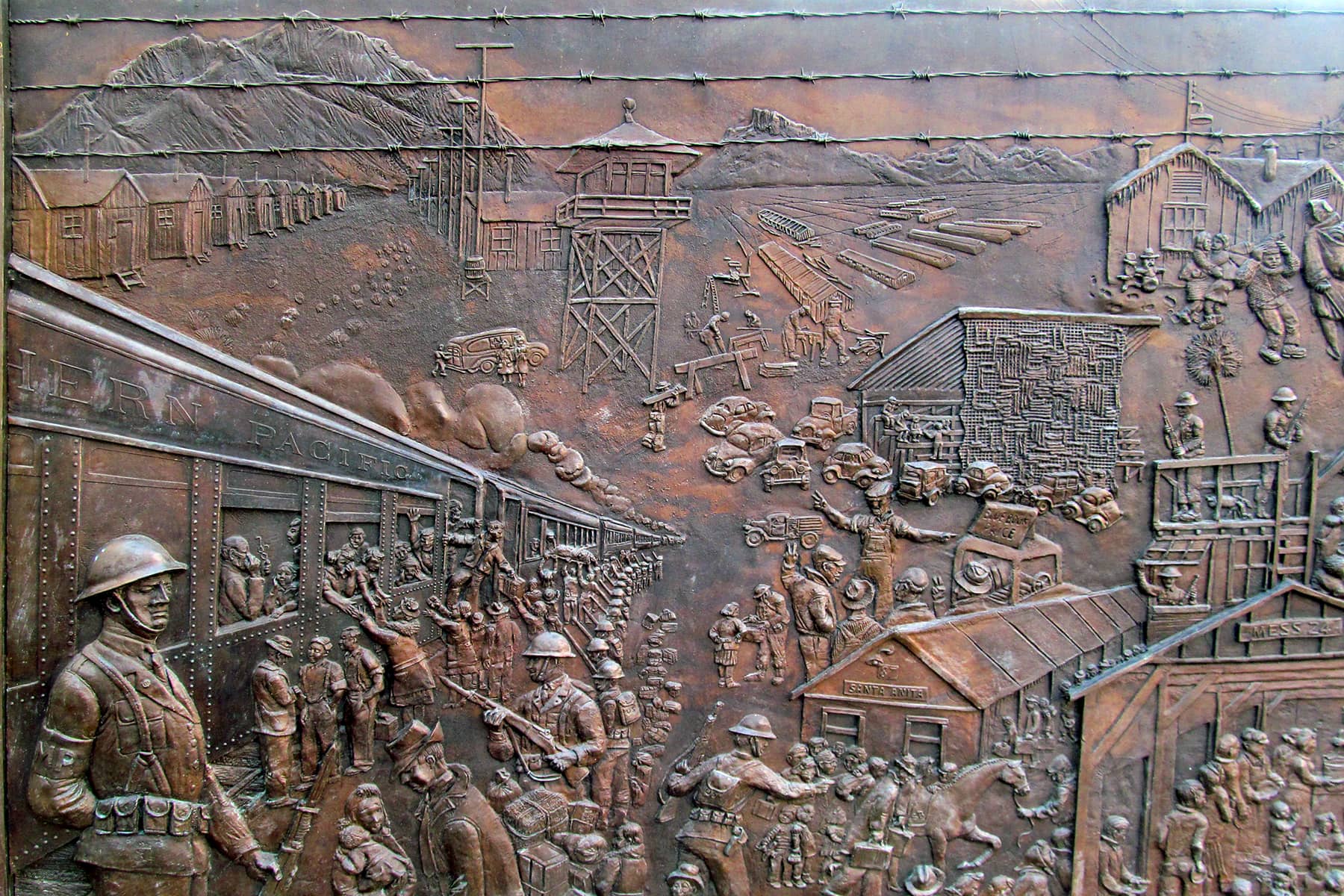 A school board in southeastern Wisconsin has rejected a book recommended for use in a 10th-grade accelerated English class due in part to concerns that it lacked "balance" regarding the internment of Japanese Americans during World War II.
The Curriculum Planning Committee for the Muskego-Norway district, which serves about 5,000 students in Waukesha and Racine counties, had selected When the Emperor Was Divine, a 2002 historical novel by Julie Otsuka based on her own family's experiences. The book, winner of the American Library Association's Alex Award and the Asian American Literary Award, tells in varying perspectives the story of a Japanese American family uprooted from its home in Berkeley, California, and sent to an internment camp in the Utah desert...
...more

Ken Notes: I avoided this topic last week because I do not want to give questionable behavior undue attention, but if we require "balance" does that extend all issues we present in the classroom. This is a well researched and presented article if you are looking for insight on the issue.

---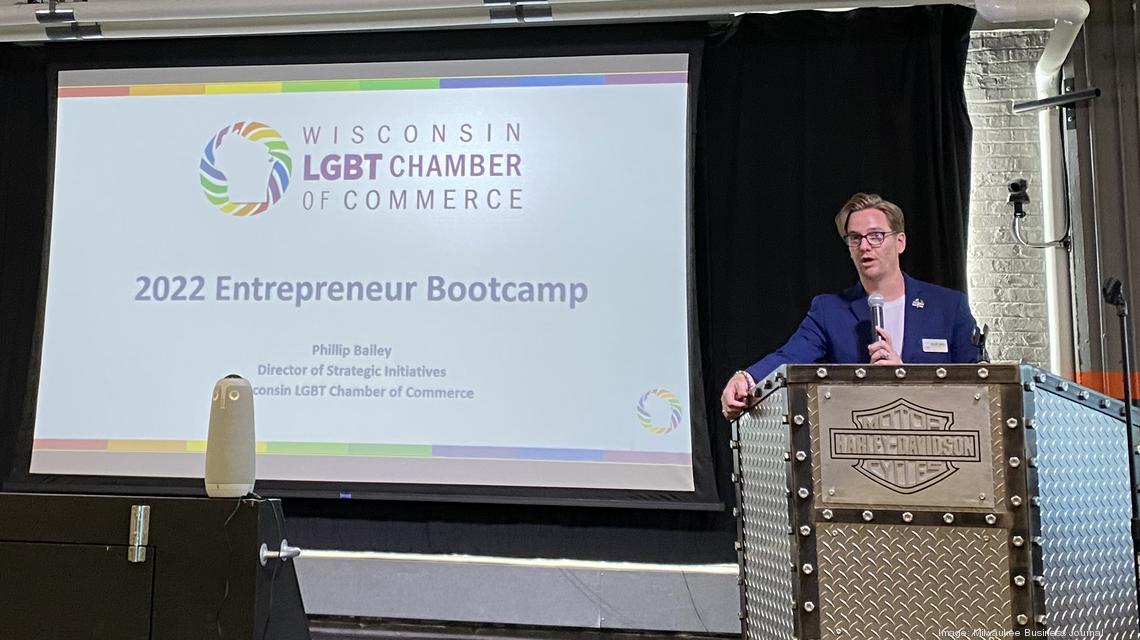 The Wisconsin LGBT Chamber of Commerce completed its first entrepreneurship boot camp June 23 with a graduation ceremony for its 17 participants at Harley-Davidson Inc.'s Milwaukee headquarters.
The chamber teamed up with Harley-Davidson's supplier diversity program to start the inaugural boot camp in late April, which included Wednesday evening sessions for eight weeks covering legal structure, market research, business financials, startup financing and supplier diversity...
...more

---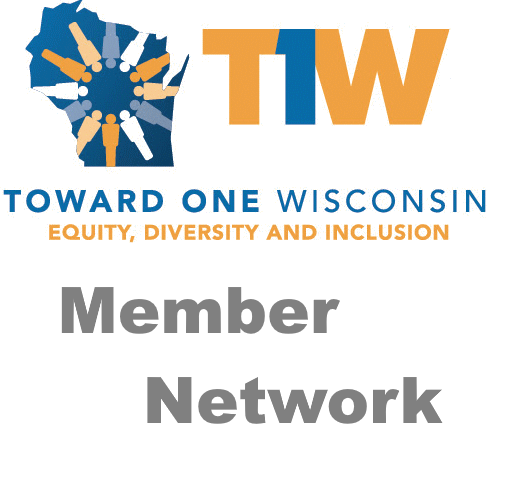 T1W Network Members
Toward One Wisconsin Network Members Are you looking to learn, connect, or collaborate with other DEI professionals in your community? Connect with these professionals at the story link...
...or join the T1W Network as a public member by clicking
here
.
...more

Ken Notes: Feel free to also let us know what we can do to help, as well as send us your "stories" to share.

---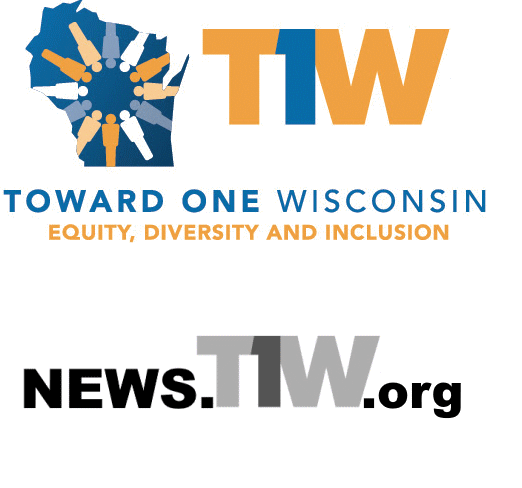 Organizers of
Toward One Wisconsin Conference
(T1W), an annual conference on diversity, equity and inclusion (DEI), have announced the launch of the T1W Network.
The T1W Network
is intended to be a convenor, network builder, and information resource for DEI work. The Network will provide pathways to meaningful connections, encourage people and organizations to move from talk to action, and build a pipeline for DEI leaders and activities in Wisconsin.
In addition to a weekly newsletter featuring DEI news and updates, members have the ability to connect with other professionals, as well as share updates on what they are doing to move the needle on DEI issues in their communities or organizations.
The Toward One Wisconsin Conference began with a mission to foster and sustain a statewide culture that understands that diversity, equity and inclusion are essential to the state's continued excellence. Since the first conference in 2019, T1W has brought together thousands of attendees from diverse backgrounds to have broad ranging conversations around the work of DEI and how to move from talk to action.
"It's incredibly important that this work doesn't stop once the conference is over each year," said T1W organizer, Eric Giordano. "The T1W Network will allow those interested in DEI to stay up to date, engaged, and connected to what others are doing."

Members are encouraged to submit updates, articles, and stories on the work that they are doing. These articles will then be shared on the T1W Network website and newsletter.
To learn more and register for the T1W Network, please visit:
inclusivity-wi.org/t1w-network
. If you have questions or would like to get involved, email us at info@wipps.org or T1W.org.News@gmail.com.
News.T1W.org
(the weekly newsletter) is a collection or articles, events, and original content, from across the State and Nation on Diversity, Equity & Inclusion. We are attempting to keep you informed, archive best practices and promote events that further this cause in the State. Of course the culmination of our efforts is the annual T1W Conference.
Wherever you are on your Diversity, Equity & Inclusion (DEI) journey, there's something for you at Toward One Wisconsin. Whether you're just starting out and overwhelmed, or you're a leading activist in your community, this conference will provide best practices, insights and implementation tools to help you take the next steps. Across all sectors of business and life in Wisconsin, parallel efforts are underway to prioritize DEI. We may be in different places based on the diversity of our experiences, but we're all traveling the same journey: Toward One Wisconsin.
Email us at:

Newsletter Editors
Ken Harwood

Advocating for WisconsinKen [at] KenHarwood.com
608.334.2174
...more

---

Start Week: 24 - Query String:SELECT * FROM T1W WHERE `issue` > 24 and volume = 10 OR `issue` > 90 ORDER BY sortorder