---

---
The numbers tell part of the story.
Northeast Wisconsin — like the whole state — has become more racially and ethnically diverse.
The number of Wisconsinites who identify as a race other than white grew 47% between 2010 and 2020, according to the U.S. Census. Those who identified as Hispanic or Latino grew 33%.
In Brown, Outagamie and Winnebago counties, the growth is even bigger. The number of non-white residents increased 60% and Hispanic or Latino residents increased 46%.
But a fuller story isn`t just about the numbers. It`s about the people those numbers represent...
...Northeast Wisconsin has many organizations devoted to helping and supporting our racially and ethnically diverse communities and making the region more welcoming and inclusive.

Here`s a resource guide to them....
...more

Ken Notes: WOW this list is extensive! Bookmark this story it is a great resource. Larry Gallup deserves a journalistic award for this work!

---
An upcoming survey seeks feedback from residents of Lincoln and Marathon Counties on their perceptions and attitudes toward diversity, inclusion and community welcomeness.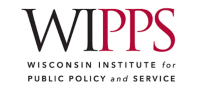 The Lincoln and Marathon County Diversity, Inclusion and Community Welcomeness Study will be released May 3, 2022, and will accept responses until June 3, 2022. A paper version of the survey will be distributed to randomly selected households throughout the area, and all residents of Lincoln and Marathon Counties, ages 18 years and older, will be able to learn more about and complete this survey after May 3rd online here:
...more

Luke Notes: Full disclosure WIPPS is the parent organization of the Toward One Wisconsin Conference and this Newsletter. If you are interested in a diversity study for your region drop us a note.

---
Dwayne Maddox has joined Old National Bank as vice president and director of diversity, equity, and inclusion (DEI), splitting his time between Old National Bank's Chicago and Madison, Wisconsin, offices.
Maddox arrives after spending two years with the National Guardian Life Insurance company in various marketing roles. He previously held positions at Allstate Insurance and American Family Insurance.
"I'll be taking over some of the strategy work in collaboration with the coalition as well as some of the execution around the core competencies for our organization for DEI. That can include everything from what we call impact groups, which some people call employee resource groups, to how we think about our business practices by product line and also around our philanthropy, community investment, community involvement, and so forth," Maddox said in an interview Friday, according to Madison365...
...more

---
MADISON, Wis. (WMTV) - Special Olympics Wisconsin announced Friday they have chosen a new President & CEO for the 50-year-old organization.
Chad Hershner will begin his new role on May 16, 2022. According to Special Olympics Wisconsin, Hershner is an experienced executive with over 25 years of leadership experience.
"Mr. Hershner has an impressive track record of management, fundraising, and organizational culture-building experience, as well as a heart for advocating for people with intellectual disabilities," Chair of the Special Olympics Wisconsin Board of Directors Marc Cadieux said. "We are thrilled to have Chad join our organization and we are confident the talent he brings will help guide us forward."...
...more

Ken Notes: Welcome! and thank you for leading such an important organization. Keep us in the loop as to what you are doing...

---
Michael Ford, AIA, known globally as The Hip-Hop Architect, has been named one of three "Young Architects of the Year" by the American Institute of Architects Wisconsin Chapter.
The announcement was made at the organization's annual conference at Monona Terrace Wednesday. The other two honorees are Matthew Clapper, AIA and Brandon Reinke, AIA. Ford was nominated by Walter Wilson, AIA and Stacey Keller, AIA.
"To me, it means a lot," Ford said of the honor. "One, it's recognition of the work that I've been doing not just this past year, but since I came to Madison in 2010, working to expose more people to the profession of architecture. To me, this is an acknowledgement of that work by our institute. And then the second thing that means to me is for the very few licensed Black architects that we have in the state. It's eight of us. And I am the youngest of that group who have their license. It's a very small number of us. This award is not just an award for me, it's an award for all of the people that I use hip hop to introduce architecture to."...
See Also:
...more

---
Historic racism, state-level meddling and decade-long trends have combined to severely harm the state of affordable housing in Milwaukee. To solve it, a citywide and long-term plan is required, according to Teig Whaley-Smith, the chief alliance officer at the Community Development Alliance and a former Milwaukee County official.
Whaley-Smith spoke Tuesday at a meeting of the Milwaukee Rotary Club about what is needed to reduce racial disparities in homeownership in the city, a problem with branches that extend from the health and education of children to the area's economic strength...
...more

Ken Notes: This is so important, most of our zoning programs prevent the construction of smaller affordable housing. It is fine to live in a 600 sq ft apartment but almost impossible build a 600 sq ft home...

---
The 2022 Wisconsin Triennial titled Ain't I A Woman?, an exhibition that explores the intersection of race and gender as well as the underrepresentation of Black women artists in Wisconsin, will open at the Madison Museum of Contemporary Art (MMoCA) on Saturday, April 23.
Fatima Laster, the owner, operator, and curator of 5 Points Art Gallery + Studios in Milwaukee, is the guest curator for Ain't I A Woman? which will run until October 9 and will highlight Black women artists in Wisconsin who expand upon the nature and scope of art production.
The theme of the 2022 Wisconsin Triennial is influenced by abolitionist and women's rights advocate Sojourner Truth's quote and author bell hooks' book on Black feminism, entitled Ain't I A Woman?...
...Featured artists for
Ain't I A Woman? will include
Anika Kowalik, Ariana Vaeth, Blanche Brown, Portia Cobb, Chrystal Denise Gillon, Della Wells, Emily Leach, Gabrielle Tesfaye, Joya Jean, Kierston Ghaznavi, LaNia Sproles, Lilada Gee, Martina Patterson, Maxime Banks, Nakeysha Roberts Washington, Nia Wilson, Rhonda Gatlin-Hayes, Rosemary Ollison, Rosy Petri, Ruthie Joy, Sharon Kerry-Harlan, Sonji Yarbrough Hunt, and Tanekeya Word. Learn more about all of the artists by
clicking here.
..
...more

---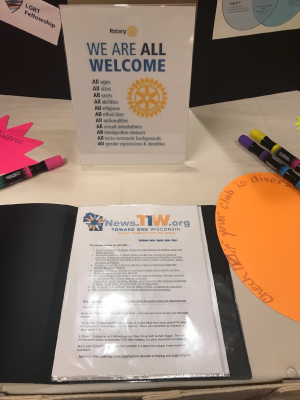 A friend sent us a photo of the DEI table at a ROTARY event and we had to smile. I also took a look at Rotary`s Commitment to Diversity, Equity, and Inclusion form their website and am happy to link to it
here
!
I was especially pleased with the DEI code of conduct that asks Rotary members to:
- Use respectful language
- Be supportive
- Foster a welcoming and inclusive environment
- Celebrate diversity
-- More
Details Here
Wouldn`t it be a better world if we just followed these basic steps in all that we do and say.
The Rotary DEI page is also a wealth of useful links, information and ideas that we can incorporate into your efforts... I`ll add it to our growing list of resources.

And again thanks for sharing News.T1W.org!

...more

Ken Notes: if you share our newsletter or articles let us know...

---

...more

Notes:

---
By earning a college degree this weekend, thousands of Badgers will have achieved something impressive. Many have left a lasting impact on campus, and some have already made a mark far beyond UW–Madison. Here are just a few of those accomplished graduates — consider them a small subset of the excellence of the Class of Spring 2022...
...more

Ken Notes: A very impressive list...

---
Cheryl Daniels is among the most volunteer-minded lawyers in Wisconsin.
The president of the Wisconsin State Bar, Daniels is the third consecutive woman to serve in the post, which oversees the 25,000-member professional organization for licensed attorneys in the state.
Daniels, who is originally from Buffalo, New York, and completed her law degree at UW-Madison, started volunteering with the State Bar in the 1980s while working as an attorney with the state Department of Agriculture. In a pinch for resources while overseeing a project on distressed farmers, Daniels contacted the State Bar, which had long wanted to start an initiative focusing on farmers...
...Though in her two years as president, Daniels has above all pushed the State Bar to reimagine how it approaches diversity and inclusion in the legal field...
...more

---
Green Bay Press-Gazette May 4, 2022
Opportunity.
It`s a recurring theme when you ask people why they choose to live in northeastern Wisconsin.
Good jobs, affordable homes, quality schools and safe communities in which to raise families have drawn people to the region for generations and kept them anchored here.
Those same considerations are behind the eye-opening increase in the region`s racial and ethnic diversity as documented in the 2020 U.S. Census.
For some, learning that minority populations significantly outgrew the white population over the past decade may have come as a surprise. For others, the census simply put numbers to something they`d already observed at work, in schools or at the store....
...more

Ken Notes: Interesting read...

---
ST. PAUL, Minn. -- The Federal Asian Pacific American Council awarded Marie Kopka, water resources planner with the U.S. Army Corps of Engineers, St. Paul District, their 2022 Outstanding Individual Leadership Award from for her work on diversity and inclusion.
Kopka, who works out of Wauwatosa, Wisconsin, co-founded the creation of a national Army Corps of Engineers Asian American, Native Hawaiian, and Pacific Islander, or AANHPI, Employee Resource Group within the last fall.
"I'm ecstatic that these diversity-equity-inclusion efforts are getting attention," Kopka said. "I'm humbled that the Corps put forth that nomination. It was also very validating, that the Corps is valuing the efforts."...
...more

---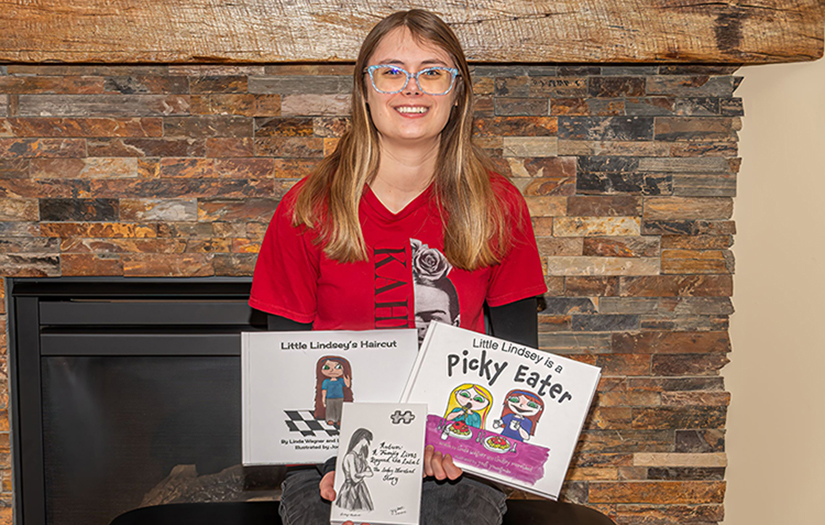 At 28 months of age, University of Wisconsin-River Falls alum Lindsey Moreland was diagnosed with autism after showing classic signs including not responding to her name and banging her head into walls.
"It was devastating," Lindsey's mom, Lauri Moreland, recalled. "We called it the death sentence. There was nothing good to read about autism. We were told by a social worker that Lindsey would probably live in an institution. Everything was what she was not going to do."
Now 28, Lindsey has come to appreciate how autism has shaped her.
"Autism is my superpower," Lindsey often notes. April is recognized as Autism Awareness Month...
The three will be speaking at UWRF from 6 to 7:30 p.m. on Wednesday, April 27,
in North Hall Auditorium
on "Autism: A Family Lives Beyond the Label."
The event is free and open to all. It is hosted by the Disability Rights Education Activism Mentoring.

...more

---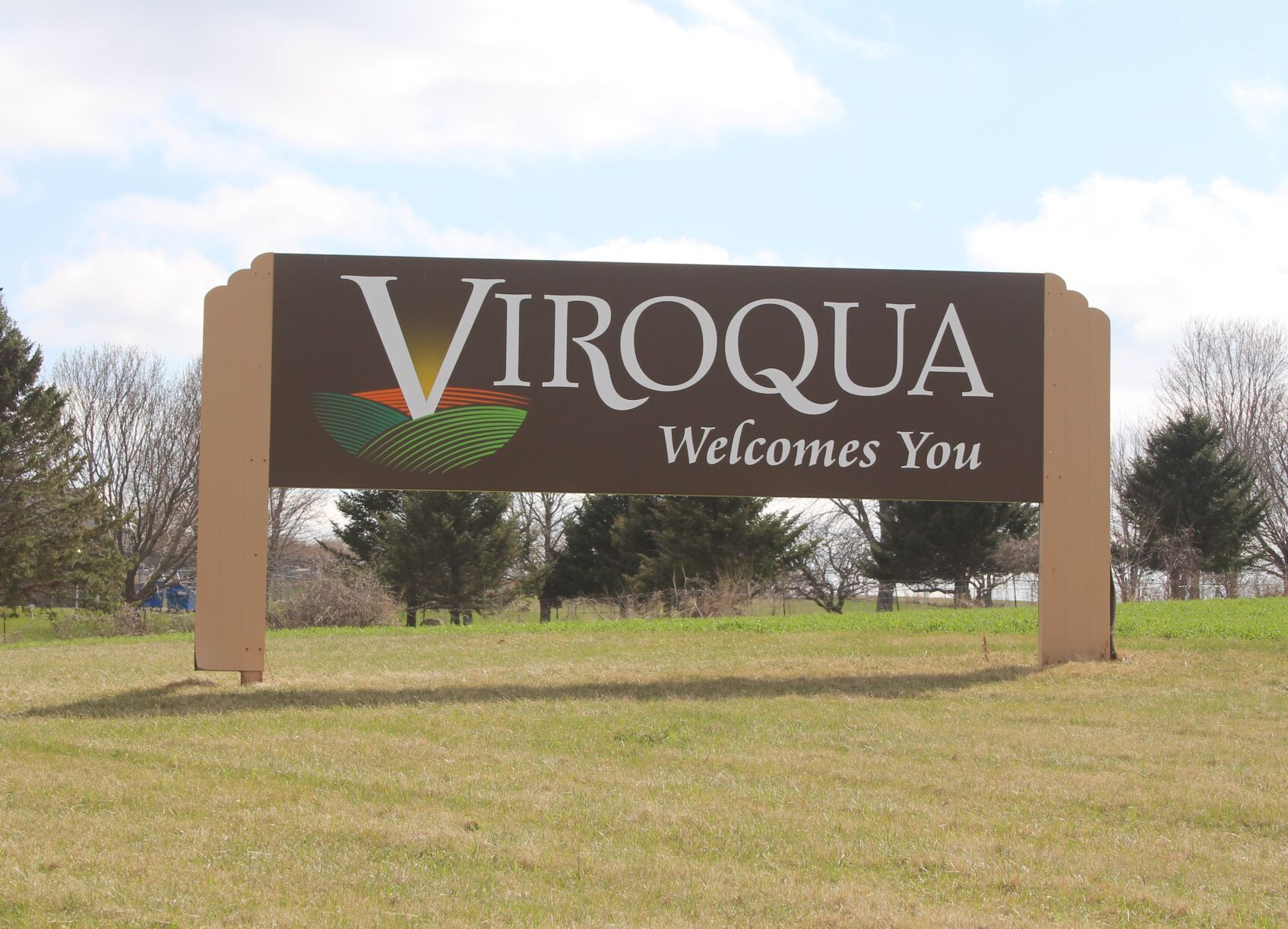 "Viroqua's strength as a community comes from the commitment of its citizens to make this an outstanding place to live and work and to have our friends be recognized by Governor Evers, WEDC Secretary Hughes, and the Main Street organization is an honor that we can all be proud of," said Chris Clemens, Executive Director of the Viroqua Chamber Main Street....
...McIntosh Memorial Library took top honors for Diversity and Inclusion, The Historic Fortney Hotel for Best Historic Restoration, and Randy Skinner for her community volunteer contributions...
...McIntosh Memorial Library's year-long program "Libraries are for Everyone: Creating Community Beyond Biases" ran from January through December 2021 and focused on different history, heritage, or awareness topics each month. These included Arab American Heritage Month, LGBTQIA+ Pride Month, Wisconsin Immigration and Refugee Awareness Month, and Hispanic American Heritage Month, among many others...
...more

---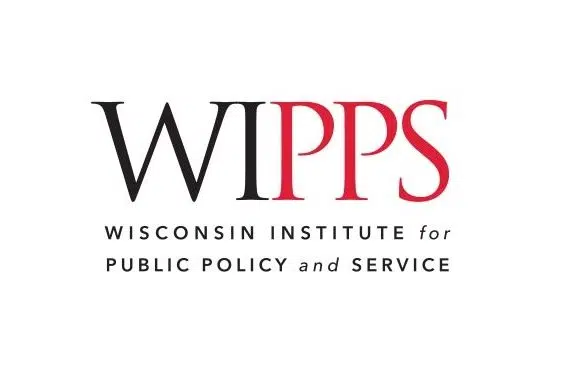 WAUSAU, WI (WSAU) — The Wisconsin Institute for Public Policy and Service will launch a community survey on Tuesday in Marathon and Lincoln Counties after last summer's heated debate over the "community for all" resolution.
Executive Director Eric Giordano says they want to find a way to thread the needle between those who were against the issue and supporters, saying there has to be a middle ground. "I think the truth is we all sort of want to move forward around some of these issues, right? We don't want to be dwelling on the negativity. Whatever side of the issue you were on.
"Our hypothesis is this- people, whether in urban or rural, probably aren't as racist as some people think we are, and they're definitely are people who feel they aren't as welcome. We just want to know what people feel and think about the community," he added...
...more

Luke Notes: This is a reminder that the survey is now "live". This is for Marathon and Lincoln Counties but if you would like to explore DEI in your county contact us at WIPPS today. Also full disclosure, WIPPS is a partner in the production of this Newsletter.

---
CARY, N.C. and MILWAUKEE, May 10, 2022 /PRNewswire/ -- This spring, a team of data scientists and technology enthusiasts from around the Milwaukee, Wisconsin area used artificial intelligence (AI) to analyze the outcome of foreclosure policies and procedures in Milwaukee County, aiming to identify potential inequity, bias and racism...
..."The emergence of explainable AI allows us to better understand how seemingly innocuous policies may lead to bias in practice," said Schmidt. "Together, we can use this innovation in algorithms to affect truly positive change in the communities in which we live. It has been thrilling to begin this work with the dedicated and passionate teams at MKE Equity and SAS."...
...more

Ken Notes: Interesting and using tech will eliminate many of the hidden biases other may bring to the research.

---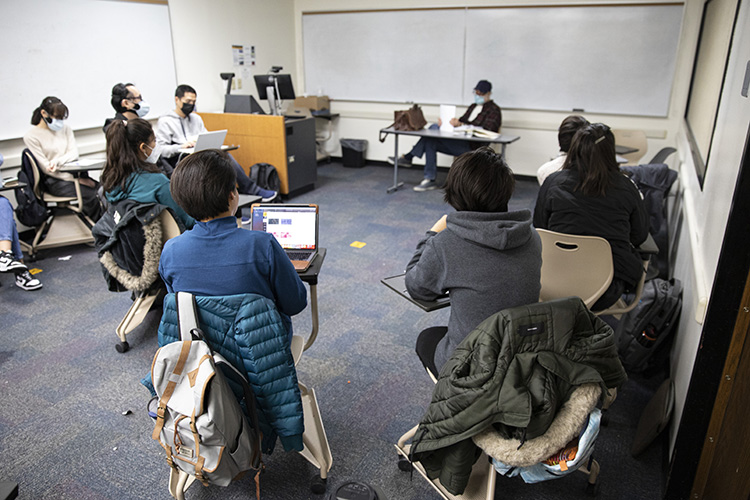 As they waited in their bus at the airport in Kabul last August, Samira and her friends kept watch out the windows in case someone might be approaching the bus with a bomb.
That was just one moment in a long, harrowing journey from Afghanistan to Milwaukee for a group of young women now enrolled in UW-Milwaukee's Intensive English Program. (Because of the risk of retribution against family members who remain in Afghanistan, this story is using only their first names and photos that don't show their faces.)...
...more

---
Artistic Director Mark Clements and Executive Director Chad Bauman are welcoming Jermaine Murry to Milwaukee Repertory Theater as Chief Diversity Officer focusing on equity, diversity and inclusion (ED&I) strategies, engagement and communications.

Mr. Murry will work directly with executive leadership, board of trustees and our vast network of community partners to continue to implement the theater`s ED&I plan, serve as an internal expert and coach on ED&I matters, and collaborate with ED&I efforts regionwide. Former Loaned Executive Chief Diversity Officer Tammy Belton-Davis has been elected to serve on Milwaukee Rep`s Board of Trustees and will continue to champion ED&I efforts as a trustee leader...
...more

---

---
NEW YORK, April 27, 2022 /PRNewswire/ -- The Global Business Coalition for Education (GBC-Education) is pleased to announce the winners and finalists from its first-ever "Big Ideas, Bright Cities Challenge." The Challenge honors teams for their bold, innovative ideas that equip young people to participate in the workforce. Challenge winner Action Greensboro will receive $100,000 and be part of a network of changemakers working to boost youth skills development in cities across the country.
GBC-Education launched the Challenge to help solve an urgent problem: In the U.S., one in ten young people is not in school and not employed—a total of four million youth. These young people are badly needed in the workforce....
...The second-place co-winning teams from Madison, WI and Orlando, FL will receive $10,000 each. Madison`s Sidekick Education designed a text-based chatbot service that acts as a career advisor for 4,000 low-income youth aged 16-24...

...more

---

MILWAUKEE, May 2, 2022 /PRNewswire/ --Today Circa has been awarded the Top Workplaces 2022 honor by the Milwaukee Journal Sentinel. This Top Workplaces award demonstrates Circa`s commitment to employees while promoting a welcoming and inclusive culture for everyone who joins the team.
The Top Workplaces award is based solely on employee feedback gathered through a third-party survey administered by Energage LLC. The anonymous survey uniquely measures 15 culture drivers including the company`s vision, employee sentiment and appreciation, benefits, confidence in company leaders, and open-mindedness. In 2021, Circa was also named as a Top Workplace for DE&I Practices and Remote Work as part of Energage`s 2021 Culture Excellence Awards...
See Also:
...more

Ken Notes:Some great resources and ideas in this article...

---
Jessie Montgomery is having a moment. Several moments at once, actually.
In the past several years, the 40-year-old composer and violinist has rapidly become a poster child for the shifting classical music canon — an artist who aims to overcome an institutional dependence on old dead white men by leveling the field for women and composers of color. In the upcoming concert season, her works will be performed by the Boston Symphony Orchestra, the Los Angeles Philharmonic and the Chicago Symphony Orchestra, where she is currently the Mead Composer-in-Residence, appointed by Music Director Riccardo Muti...
...more

---
NEW YORK--(BUSINESS WIRE)--May 11, 2022-- The Morgan Stanley Institute for Inclusion's (IFI) Equity in Education and Career Consortium, focused on supporting high school and college students in achieving stronger career and financial outcomes, today announced the launch of a multi-year program in partnership with the Morgan Stanley Foundation to support Community College students from low- to moderate-income communities with an investment of $5.5MM to College Possible and CUNY ASAP (Accelerated Study in Associate Programs). This new commitment is part of the $20MM announced last December to help address systemic inequities in education and career outcomes for young adults from low- to moderate-income students...
...more

---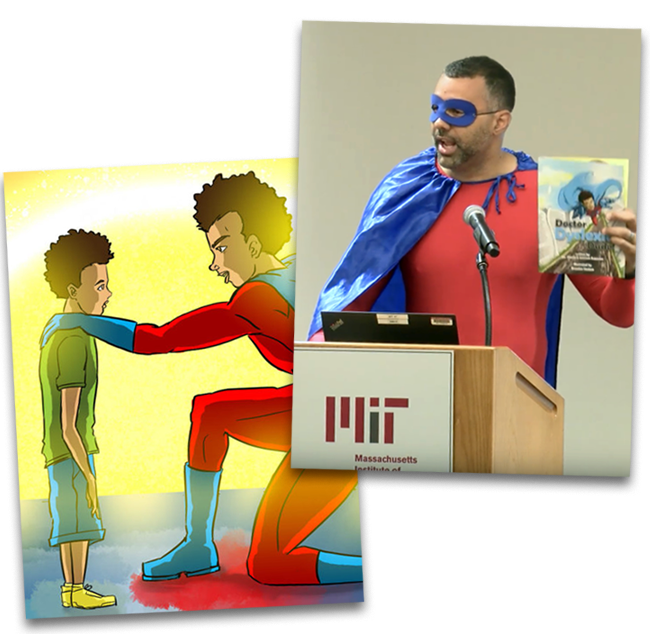 Oshkosh resident Shawn Robinson has taken a difficulty he's faced in his own life and turned it into a business that helps support young children. Robinson and his wife have written three "Doctor Dyslexia Dude" graphic novels, which tell the story of a young Black superhero who has Dyslexia.
On this week's episode of Project Pitch It, Robinson and his Doctor Dyslexia Dude business won the $10,000 Project Pitch It Award...
...more

---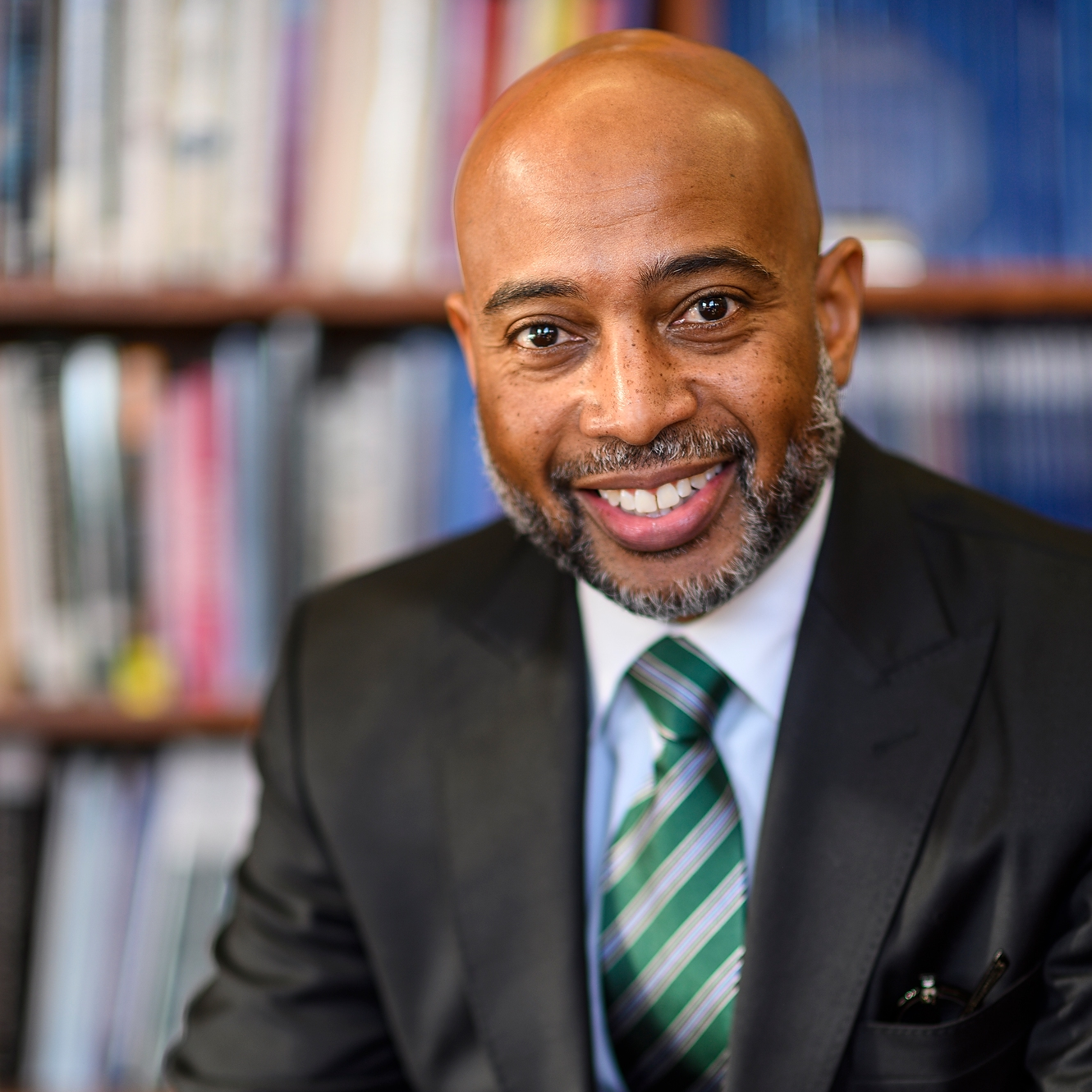 Dr. Jerlando F. L. Jackson—one of the nation's most prolific educational researchers—has been tapped to be the next dean of the College of Education at Michigan State University. He is the first African American to hold the post at MSU.
Jackson—who is currently the Rupple-Bascom Professor of Education and the Vilas Distinguished Professor of Higher Education at the University of Wisconsin-Madison—will also hold the title of MSU Foundation Professor of Education when he arrives to the land-grant university in July. ...
...more

Ken Notes: We will mis his leadership...

---
Winners will be honored in June at Inclusion Forum
The NCAA office of inclusion and the Minority Opportunities and Interests Committee are recognizing three individuals as Champions of Diversity and Inclusion for their work in supporting ethnic minorities and other underrepresented groups and individuals.
Created in 2015, the honor recognizes those with a commitment to advocating for and advancing others in inclusive efforts around athletics. The office of inclusion and the MOIC will recognize individuals as Champions of Diversity and Inclusion twice during the year.
The three honorees are:
Dena Freeman-Patton, associate vice president and director of athletics, Cal State Dominguez Hills.
Dan Rose, director of athletics and director of physical education, Coast Guard.
Dennis Shields, chancellor, Wisconsin-Platteville.
...more

Ken Notes: I had a chance to work with Chancellor Shields when i was in Lafayette County, he was an asset to the UW System and will be missed as he heads to Southern University system in July...

---
Thursday, May 12, 2022 - 6:00pm to 8:00pm - VIRTUTAL

This talk takes a long look at American history and explores our national ambivalence about diversity and inclusion. We examine the legal and social treatment of Native Americans, enslaved Africans, White Ethnic immigrants (such as the Irish, Italians, and Jews), as well as immigrants and refugees from Asia and Latin America – and how those experiences have led to the racial and ethnic disparities we witness today.

Sponsored by the League of Women Voters of Dane, Milwaukee, and Ozaukee Counties and the League of Women Voters of Wisconsin..
...more

---
College sports is going through a time of unprecedented changes. A new constitution was ratified earlier this year that could serve as the beginning of restricting the NCAA. Its president, Mark Emmert, last week unexpectedly announced his retirement.
Emmert's news came on the heels of a new coalition of three organizations formed to increase dialogue on diversity, equity and inclusion (DEI) issues in NCAA college sports. The LEAD1 Association (LEAD1), the Minority Opportunities Athletic Association (MOAA), and the Black AD Alliance make up the new but unnamed coalition....
...more

Ken Notes: Yet another Wisconsin leader...

---
For the first time in the history of Wisconsin's BTN Student U program, an all-female broadcast team will produce this Saturday's Wisconsin softball game against Nebraska.
Jeff Bell, assistant director of video services, came up with the idea soon after the announcement of our 50th Anniversary of Title IX celebration...
...more

---
Dr. Simpson to lead Colorado Community College System's largest college starting August 2022.
Denver, May 10, 2022 (GLOBE NEWSWIRE) -- Today, the Colorado Community College System (CCCS) Chancellor Joe Garcia announced the selection of Dr. Colleen Simpson as the next president of Front Range Community College (FRCC).

Bringing decades of higher education experience to the role, Dr. Simpson's career reflects enrollment management, student affairs, academic affairs, teaching, and leadership of multi-campuses and regional learning centers...
...Dr. Simpson is currently the Vice President of Student Services and Regional Learning Centers at Northeast Wisconsin Technical College, where she oversees multi-campuses and five regional learning centers. In this role, she has focused on leading academic innovation, designing "student-ready" is currently the Vice President of Student Services and Regional Learning Centers at Northeast Wisconsin Technical College, where she oversees multi-campuses and five regional learning centers. In this role, she has focused on leading academic innovation, designing "student-ready" ...

...more

Ken Notes: We may need a Wisconsin program to keep our DEI leaders in the state! Congrats Dr. Simpson!!

---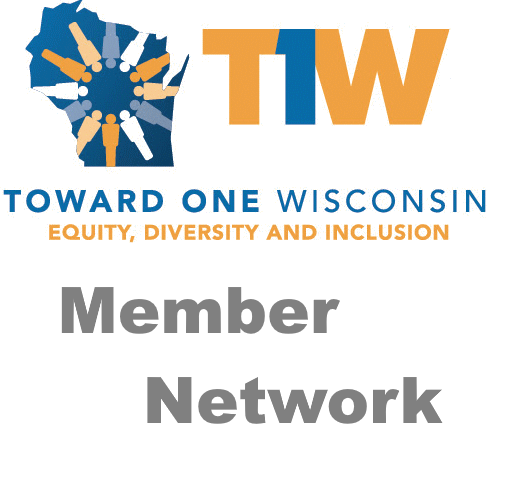 T1W Network Members
Toward One Wisconsin Network Members Are you looking to learn, connect, or collaborate with other DEI professionals in your community? Connect with these professionals at the story link...
...or join the T1W Network as a public member by clicking
here
.
...more

Ken Notes: Feel free to also let us know what we can do to help, as well as send us your "stories" to share.

---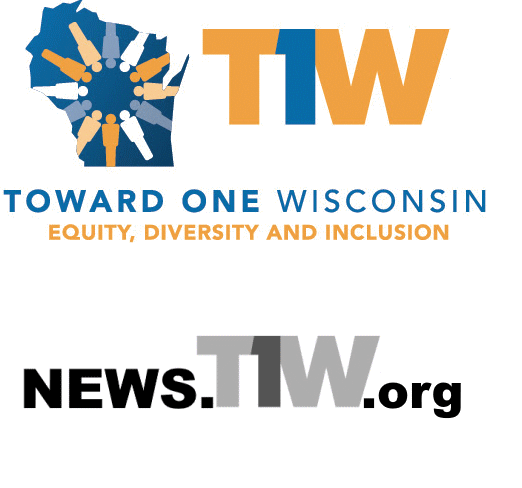 Organizers of
Toward One Wisconsin Conference
(T1W), an annual conference on diversity, equity and inclusion (DEI), have announced the launch of the T1W Network.
The T1W Network
is intended to be a convenor, network builder, and information resource for DEI work. The Network will provide pathways to meaningful connections, encourage people and organizations to move from talk to action, and build a pipeline for DEI leaders and activities in Wisconsin.
In addition to a weekly newsletter featuring DEI news and updates, members have the ability to connect with other professionals, as well as share updates on what they are doing to move the needle on DEI issues in their communities or organizations.
The Toward One Wisconsin Conference began with a mission to foster and sustain a statewide culture that understands that diversity, equity and inclusion are essential to the state's continued excellence. Since the first conference in 2019, T1W has brought together thousands of attendees from diverse backgrounds to have broad ranging conversations around the work of DEI and how to move from talk to action.
"It's incredibly important that this work doesn't stop once the conference is over each year," said T1W organizer, Eric Giordano. "The T1W Network will allow those interested in DEI to stay up to date, engaged, and connected to what others are doing."

Members are encouraged to submit updates, articles, and stories on the work that they are doing. These articles will then be shared on the T1W Network website and newsletter.
To learn more and register for the T1W Network, please visit:
inclusivity-wi.org/t1w-network
. If you have questions or would like to get involved, email us at info@wipps.org or T1W.org.News@gmail.com.
News.T1W.org
(the weekly newsletter) is a collection or articles, events, and original content, from across the State and Nation on Diversity, Equity & Inclusion. We are attempting to keep you informed, archive best practices and promote events that further this cause in the State. Of course the culmination of our efforts is the annual T1W Conference.
Wherever you are on your Diversity, Equity & Inclusion (DEI) journey, there's something for you at Toward One Wisconsin. Whether you're just starting out and overwhelmed, or you're a leading activist in your community, this conference will provide best practices, insights and implementation tools to help you take the next steps. Across all sectors of business and life in Wisconsin, parallel efforts are underway to prioritize DEI. We may be in different places based on the diversity of our experiences, but we're all traveling the same journey: Toward One Wisconsin.
Email us at:

Newsletter Editors
Ken Harwood

Advocating for WisconsinKen [at] KenHarwood.com
608.334.2174
...more

---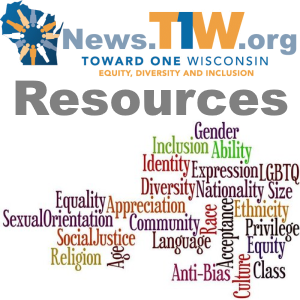 UW System DEI Programs...
...more

Start Week: 17 - Query String:SELECT * FROM T1W WHERE `issue` > 17 and volume = 10 OR `issue` > 90 ORDER BY sortorder