---

---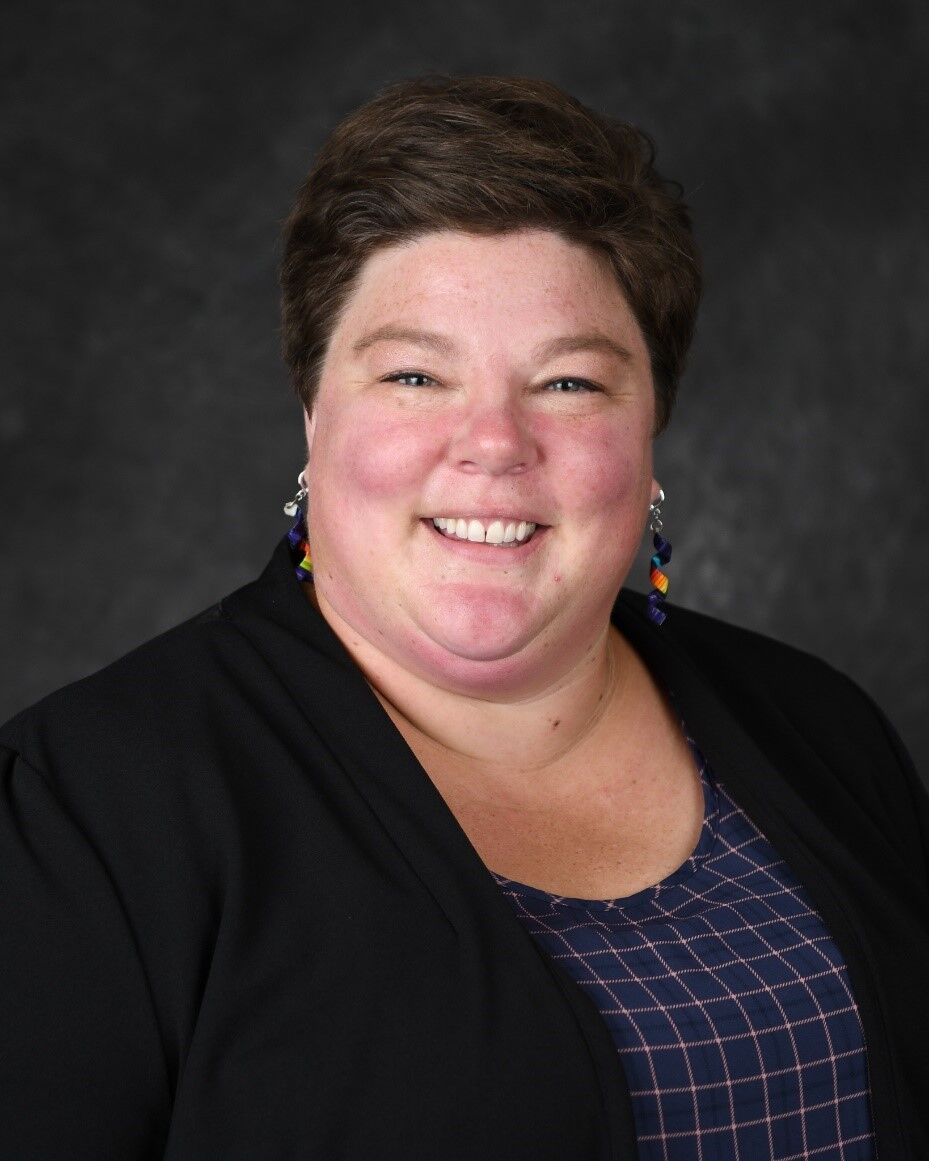 estern Technical College's AJ Clauss has recently been appointed co-chair of the Wisconsin Technical College System's Diversity, Equity, and Inclusion (DEI) Committee.
Clauss currently serves as the equity and inclusion coordinator at Western, where Clauss established a grassroots faculty and staff change initiative called Equity Leaders. Clauss also serves on Western's Diversity Advocacy Team, creating actionable solutions to inequity in higher education. Clauss will co-chair the committee for two years, which focuses on policy reform, equity in student access, closing equity gaps and increasing transparency....
...more

---
Preseason game honors the nonprofit for its 50-year history in creating inclusive communities across Wisconsin
The Green Bay Packers announced today they will recognize Special Olympics Wisconsin as the nonprofit honoree for the Packers Give Back Game on Friday, Aug. 19.
The preseason matchup between Green Bay and New Orleans will mark the second annual Packers Give Back Game, which supports a benefiting charity from Wisconsin by highlighting their work and amplifying their message before and during the game.
...more

---
National Guardian Life Insurance Company on Tuesday unveiled Text Tiles, a massive stone mural that represents the company's diversity statement in hieroglyphic-style tiles designed by Madison architect Michael Ford.
NGL leadership approached Ford after sponsoring his Hip Hip Architecture Camp, where he teaches principles of design and architecture to middle school youth through the lens of hip-hop music and culture.
"My idea was that hopefully people will ask, 'what's the story behind this art piece?' And this will give NGL staff and leadership an opportunity to talk about that commitment, that statement," Ford said at the unveiling event. "It was one idea to literally write the words or the statement on a piece of stone. But that doesn't open up this dialog. The idea was to abstract it and create a piece similar to hieroglyphics. Something that makes you question, makes you look, makes you wonder."
Each tile represents a letter in the company's diversity, equity and inclusion statement, adopted last year, which reads, "Valuing diversity of thought, background and beliefs are key to living our cultural values of integrity, dependability, collaboration, compassion, and growth. It's vital to our promise of helping customers face life's challenges with confidence, dignity and grace. We strive to create an environment free of racism, discrimination, and intolerance – fostering equal opportunities and promoting belonging and inclusion."...
...more

Ken Notes: WOW that is so impressive! Read this article and maybe send Knut Olson, President & Chief Executive Officer a thank you note % ngl@nglic.com...

---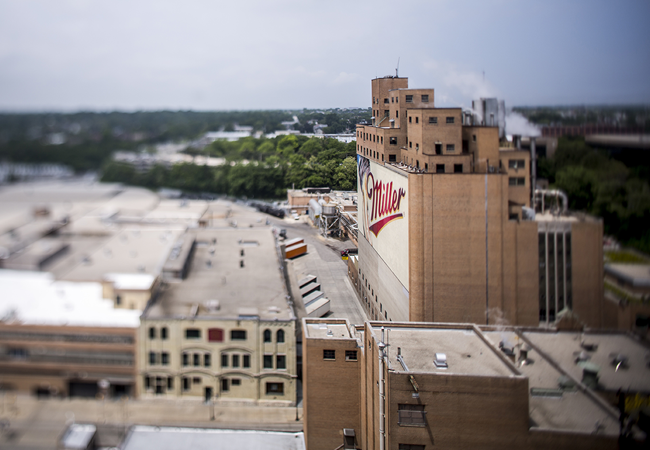 The donation is part of the company`s $1.5 million investment in BIPOC (Black, Indigenous and people of color) organizations.
Molson Coors announced Tuesday it is donating $100,000 to Milwaukee Area Technical College (MATC) to provide educational cost relief to students from underserved communities...
..."Molson Coors is committed to fighting for greater diversity, equity and inclusion in Milwaukee and beyond," said Tami Garrison, community affairs director at Molson Coors. "We are proud to support Milwaukee Area Technical College as they continue to work towards increasing equitable access to education.".
Milwaukee has the lowest percentage of bachelor`s degree holders for Black and Hispanic/Latinx students in any large metropolitan area, a 2016 U.S. Census Bureau`s American Community Survey found. The survey found that 12.7% of Black students hold bachelor`s degrees, while 13.6% of Hispanic/Latinx students do. Meanwhile, over 60% of jobs in Wisconsin require education beyond high school...

...more

Ken Notes: First THANK YOU! Also this article suggests that there is work to be done.

---

Ken Notes: Read this one! What a great program and knowing how to step in is so important. Many times we escalate a situation when another approach may do far more good.

---
State, county and city officials say they are working hard to improve diversity numbers
When the U.S. Department of Transportation began asking federal, state and local governments to meet goals under its Disadvantaged Business Enterprise program, the idea was to increase the number of women and minority-owned businesses competing for federally funded transportation contracts.

While the federal government has largely been meeting its own DBE goals since implementing the program in 1983 – spreading its contract dollars almost evenly to an assortment of minority and women-owned firms – the Wisconsin Department of Transportation is failing to meet its DBE goals in a truly inclusive manner, according to Ugo Nwagbaraocha, president and owner of Milwaukee-based Diamond Discs International and head of the National Association of Minority Contractors Wisconsin chapter....


...more

Ken Notes: How can we help?

---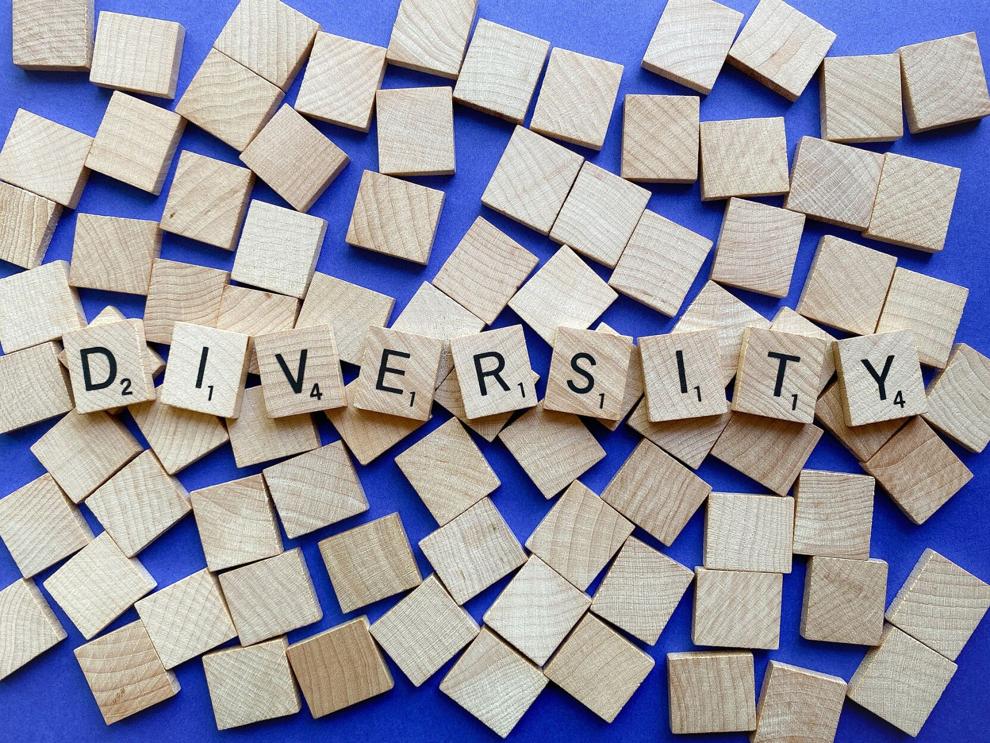 The Hudson Common Council voted to suspend the Diversity Committee at its Monday, Aug. 15, meeting, continuing the conversation from its previous meeting.
The council was split with a motion for steps to establish a final plan for the Diversity Committee failing, and then the vote to suspend the committee passing on a 4-2 vote...
...Despite this, the council has struggled to find willing residents who identify with diverse populations, to appoint to the committee as well as to establish direction to provide those appointed...

...more

Ken Notes: This is not a failure, but rather suggests the difficulty to work on DEI in some Wisconsin communities. we need to reach out to these communities and offer our support and resources.

---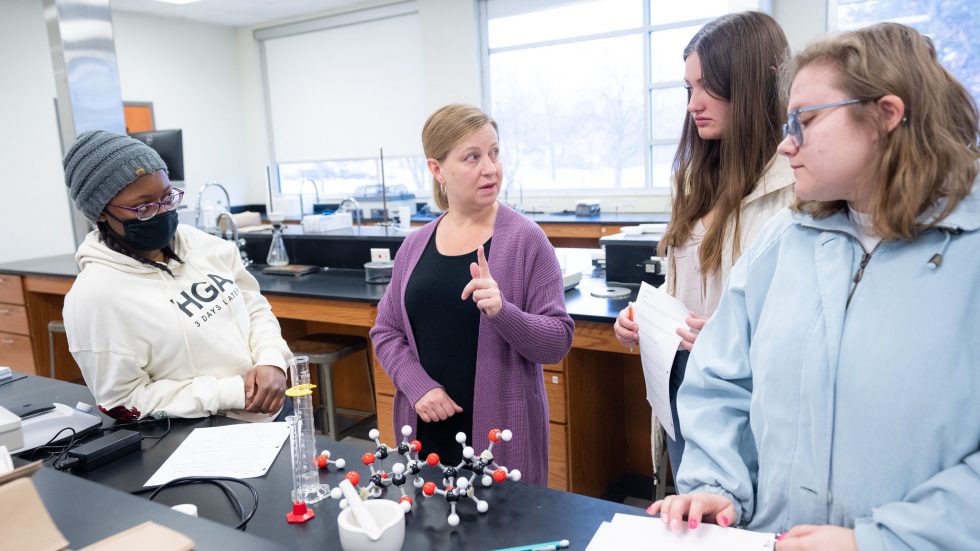 A multidisciplinary team at the University of Wisconsin Oshkosh has been awarded a nearly $1 million, three-year National Science Foundation grant aimed at increasing and retaining women in academic STEM (science, technology, engineering and math) departments.
Associate chemistry professor Jennifer Schuttlefield Christus will lead the project as the principal investigator to address intersectional gender equity concerns at UWO identified by previous strategic planning work, a work-life balance study and a recent STEM work climate survey...

...more

---
Adeline Lo, assistant professor of political science, insists that one of the best parts about being a researcher at UW–Madison is the exciting variety of research projects on campus.
But Lo also recognizes that this diversity in topics can make it difficult for someone who is not necessarily an expert in your field or subfield to review your work quickly and with the limited amount of information a project summary in a grant proposal can afford.
Lo's advice for those writing a Fall Research Competition (FRC) grant proposal is echoed by researchers across campus:
"When writing your proposal, make the contributions you are likely to see within your project scope as clear as possible in the proposal, both to your discipline(s) as well as to policy makers and the general public."
...more

Ken Notes: This is not so much about DEI, as it is about writing grant proposals. That said, it is great advice and as DEI professionals it is incumbent upon us to write good proposals to write sound proposals with clear objectives...

---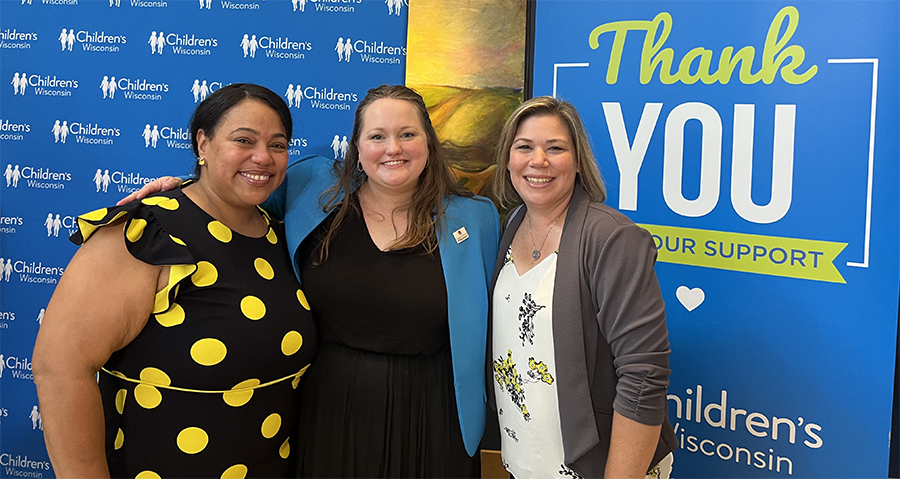 Since its inception five years ago, the University of Wisconsin-Whitewater's Center for Inclusive Transition, Education and Employment (CITEE), a department within the Division of Student Affairs, has been working to help people from all walks of life as they explore education and career opportunities. A new, sizable grant will help in furthering that mission.
Governor Tony Evers and the Wisconsin Department of Health Services have announced the center will be awarded approximately $9.1 million through the American Rescue Plan Act to enhance an existing Qualified Treatment Trainees (QTT) grants program...
...more

Ken Notes: Speaking of grants...

---
The Milwaukee Journal Sentinel reports the study by authors Ned Littlefield and Joe Peterangelo examined how the city's racial inequities in homeownership compare with peer cities. The report builds on earlier research by the forum showing that most Black residents in the city are renters and are rent-burdened (spending more than 30% of their income on their rent) at twice the rate of white households.
The study adds just 1 in 4 Black households owned their home in 2020 compared with more than half of white households in Milwaukee...
...more

Ken Notes: On huge challenge is entry level housing for everyone. Until we can not create homes that are affordable for our workforce they become stuck in the rental market with little chance to escape. We also need to provide education on finances and home ownership.

---
Color in the Outdoors is a Wisconsin-based organization working to promote diversity, accessibility and inclusivity in the outdoors. Join us to hear from the founder about why he works to make the outdoors a space for everyone and how you can be a part of the organization`s mission...
...more

Ken Notes: Audio at link...

---

...more

Notes:

---
The Social Good Summit will take place Thursday, Aug. 18, 10 a.m.-1 p.m. at the Madison Public Library. This year's Social Good Summit is entitled, "The Care You Give – The Immediacy and Future of Work."
It is a conversation between entrepreneurs, employers, and employees on developing better workplaces.
This isn't just another diversity, equity, inclusion, better wages, or corporate culture conversation. This conversation explores the ideas and ways to create workplaces where people want to work. Workplaces that care for people.
Seven Wisconsin innovators, each working in various ways, to transform work and workplaces will provide insights, ideas, and potentially more questions that business need to explore and respond to.
...more

---
Green Bay, Wis.—The University of Wisconsin-Green Bay is now enrolling women across Northeast Wisconsin for two new leadership programs available through the Institute for Women's Leadership. The programs begin in September and are designed to meet the region's ongoing need to strengthen the women's leadership pipeline.
The Institute for Women's Leadership, launched in 2021, is working to advance women both personally and professionally at all stages of their careers through education, inspiration and networking opportunities and in turn create a strong and equitable regional workforce. The programs address experience or training gaps of middle and high-level woman managers who are preparing to take the next steps in their careers...
...more

---
(Oconomowoc, Wis.) MyPath, a provider of specialized education, therapeutic and community support services for high need individuals, announced today that it has been selected by Mogul as one of the Top 100 Companies with the Best DEIB (Diversity, Equity, Inclusion, and Belonging) Initiatives for 2022.
In being recognized by Mogul for its DEIB efforts, MyPath joins industry giants like Bristol-Myers Squibb, Paramount, Glassdoor, and Under Armour. MyPath has made enormous strides in diversity hiring, advancement practices, inclusive company initiatives and progressive workplace resources across the organization....

...more

---
MADISON, Wis.—Aug. 1, 2022—WPS Health Solutions announces the planned retirement of its President and CEO, Mike Hamerlik. The WPS Board of Directors will identify WPS' next president and CEO following an established succession and transition plan. A board-appointed transition committee is ready to begin the process....
...In 2021, he joined approximately 2,000 CEOs across the nation to pledge action on supporting a more inclusive workplace for employees, communities, and society at large. He proactively champions pledge commitments by co-chairing the WPS Health Solutions Diversity, Equity, and Inclusion Executive Council...
...more

Ken Notes: I love the fact that when he pledged to create a more inclusive workplace he co-chaired the Council. Actions speak louder than words!

---
...Richard Barajas, assistant dean for diversity, equity and inclusion at the SVM, discussed with participants the importance of inclusion and diversity across all professions, particularly veterinary medicine.

"The veterinary profession is the whitest profession in America," Barajas noted. Myriad efforts are underway to increase the representation of minority and disadvantaged groups in the school and veterinary profession to reflect society and support diversity, but much work remains....

...more

---
MILWAUKEE, Aug. 17, 2022 /PRNewswire/ -- Herzing University, an accredited, private nonprofit institution, today announced the official introduction of Karen Nelson as its new Vice President of Inclusion and Community Impact.
At the forefront of Herzing`s mission is the role it plays in serving its students and enriching the communities across its 10 ground campuses as well as nationally through online learning. Following a nationwide recruitment search, Herzing selected Nelson for her 25+ years of experience in managing equity, diversity and inclusion (EDI) in private sector, nonprofit and municipal organizations...
...more

---

Meijer, Giant Eagle among several retailers and CPGs scoring perfect 100% on Disability Equality Index
The disability community has long been a part of the grocery community, as retailers have continually fostered an inclusive workplace. The American Association of People with Disabilities (AAPD) and Disability:IN recently recognized dozens of U.S. companies, including several retailers, for their efforts in providing a particularly strong culture of dignity and respect among their teams.

The groups' Disability Equality Index (DEI), a benchmarking tool that scores companies' actions toward disability inclusion, is the basis for the annual "Best Place to Work for Disability Inclusion" list, released this week. Several grocers earned a 100% score on this year's DEI...

...more

Ken Notes: Meijer is growing in Wisconsin...

---


April 25 – 26, 2023 – Fox Cities, WI
...more

Ken Notes: Watch for more details as we get closer.

---
(Oconomowoc, Wis.) MyPath, a provider of specialized education, therapeutic and community support services for high need individuals, announced today that it has been selected by Mogul as one of the Top 100 Companies with the Best DEIB (Diversity, Equity, Inclusion, and Belonging) Initiatives for 2022.

In being recognized by Mogul for its DEIB efforts, MyPath joins industry giants like Bristol-Myers Squibb, Paramount, Glassdoor, and Under Armour. MyPath has made enormous strides in diversity hiring, advancement practices, inclusive company initiatives and progressive workplace resources across the organization....

...more

---
Inaugural LPA Invitational
August 14, 2022 11:00 AM - 4:00 PM
Location: Yahara Hills Golf Course

The LPA Inaugural Golf Outing Hopes to Raise $10k to Invest in the Development of Latinx Professionals in Dane County
MADISON, WI - The Latino Professionals Association (LPA) is proud to present its first Inaugural Golf Initivational. It is our mission to ensure that every Latinx professional has the network, tools and resources needed to elevate their professional and leadership journey.

Our golf outing aims to fundraise $10k to invest in the development of Latinx professionals in Dane County. This year, we`re excited to bring back meaningful leadership, professional development and engagement activities that will expand and uplift us all in Madison and beyond.
...more

Luke and Ken Note: Thanks LPA and Norma for sending this info. If you have an event or update send it our way and we will include it. Please give us a couple weeks lead time if possible, we publish on Wednesdays...

---
MILWAUKEE – Forward 48 is announcing that its statewide cohort for fall 2022 will include 96 participants from across Milwaukee, Madison, and the New North region, which includes Green Bay and communities throughout northeast Wisconsin.
Forward 48 is Wisconsin's premier leadership development program connecting top emerging talent with high-profile leaders in an authentic environment. This exclusive program is limited to 96 spots for the highest achievers under the age of 40 in the state to learn from transformational leaders. Each session of Forward 48 is designed to give participants an engaging, hands-on learning experience that will equip them with the skills and knowledge they need to define the state's future...
Forward 48 has assembled an impressive faculty line-up for fall including:
– John Schlifske, CEO, Northwestern Mutual
– Erickajoy Daniels, chief diversity, equity and inclusion officer, Advocate Aurora

– Mark Murphy, president, Green Bay Packers

– Cecelia Gore, executive director, Milwaukee Brewers Foundation

– Peter Feigin, president, Milwaukee Bucks
"If you're an emerging professional between the ages of 25 and 39 who is looking to take your career and community engagement to the next level, this program is for you," said Maggie Dauss, executive director, GMC's Innovation and Talent initiative....
...more

Ken Notes: I wish I was young again...

---
MADISON - Comprehensive customer service and technology improvement efforts already underway at the Wisconsin Department of Workforce Development will get a major boost thanks to a $6.84 million Equity Grant awarded by the United States Department of Labor (USDOL)...
...The grant will allow the UI Division to enhance its current efforts to ensure that more information is available in Spanish. In addition, the grant will provide funds to translate UI information into other languages that may be spoken by Wisconsin claimants, including Spanish, Hmong, Mandarin, Somali, German, and language families spoken by Native American Tribes in Wisconsin. Language translation will be prioritized based on the percentage of LEP claimants in Wisconsin that report that language as their primary language. The grant also provides funding to enhance DWD`s ability to collect demographic data of claimants to better target future services....
...more

---
OZAUKEE COUNTY - Two local companies were among the winners of the Better Business Bureau's Torch Awards for Ethics.
"Winning a Torch Award for Ethics is an ultimate badge of honor for any business," said Jim Temmer, CEO and president of BBB Serving Wisconsin. "There is a lot of competition from other very qualified businesses, and to stand out among them is no easy feat. Ethics is not just doing the right thing for the customer. It is also about inspiring and supporting employees and giving back to the community in meaningful ways.".
Wendy Terwelp, CEO of Opportunity Knocks of Wisconsin, LLC, and author of the "Rock Your Network series," won the Torch Award in the category of one to 10 employees...
..."Receiving this award is important to me because it recognizes our commitment to high ethical standards, best practices, and to diversity, equity, inclusion and belonging," Terwelp said. "This commitment is demonstrated through my work as well as through professional affiliations, volunteer activity and continuing education."...

...more

---

---
Maestro lecture
Presented by Tapestry Arts & Ideas at the JCC, Maestro George Stelluto will discuss the influence of Jewish composers – such as Ernest Bloch and Leonard Bernstein – and their impact on the evolution of Western art music, as well as how we can achieve true diversity, equity and inclusion in the art music world. Aug. 2 at 5 p.m. Harry & Rose Samson Family JCC, 6255 N. Santa Monica Blvd. Contact JCC Arts & Culture Director Reva Fox at RFox@JCCMilwaukee.org for more information. JCCMilwaukee.org.
...more

---
A well-informed public is how we solve problems in our country — by bringing them to the citizens` attention so they can find and demand better ways. This is why our nation`s founders made a top priority of free speech and an independent press that would expose corruption, enlighten the public, hold the powerful in check and keep citizens in charge of their government...
..."We will never achieve our quest for truth until our newsrooms fully reflect the communities we serve. Only then will we have diversity of perspectives to understand the facts we report in their full and proper context," said Maribel Perez Wadsworth, president of the USA TODAY Network, in announcing a new diversity initiative in 2020...
...more

---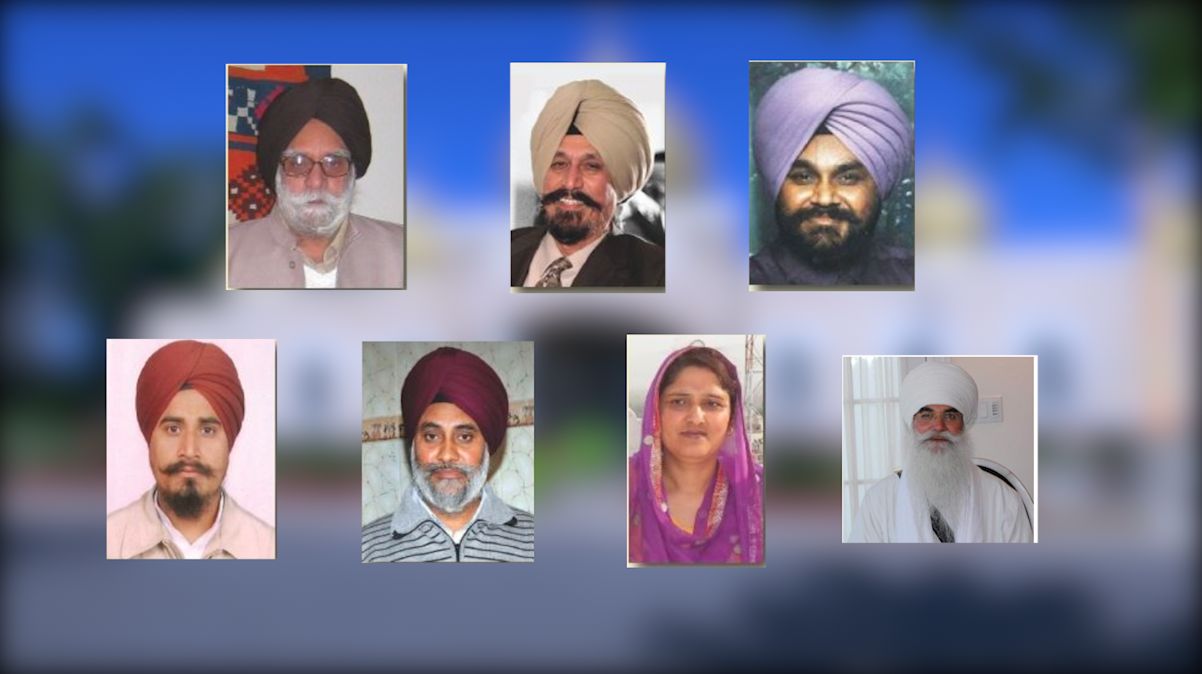 OAK CREEK, Wis. — A decade ago, an unthinkable tragedy took place at the Sikh Temple in Oak Creek.
Seven people lost their lives when a gunman entered the building and began shooting on Aug. 5, 2012. Countless others' lives changed forever on that day.
And this year marks a milestone anniversary, where many are healing with time...
See Also:
...more

Ken Notes: Reach out to those whose beliefs are different than yours and let them know that you care...

---
October 19 - November 9, 2022
Book and Webinar Sessions are Free to all participants.

Registration will close on September 15, 2022
INDIANAPOLIS, IN (August 17, 2022) — A four-week national book study discussing diversity, equity and inclusion (DEI) will be conducted via a virtual webinar series by the National Federation of State High School Associations (NFHS) from October 19 to November 9. Registration for this first-ever free national initiative is open now through September 15 at meetings.nfhs.org/NFHSNationalBookStudy/.
All members of the high school sports and performing arts community – students, parents, coaches, officials, athletic directors, school administrators and others – are encouraged to participate in the NFHS National Book Study, featuring the book entitled, "From Athletics to Engineering: 8 Ways to Support Diversity, Equity and Inclusion for All," co-authored by Johnnie Johnson and Dr. Michael E. Webber.
...more

Notes:

---
At the University of Wisconsin-Madison School of Veterinary Medicine, there is perhaps no more important priority for our Doctor of Veterinary Medicine program than ensuring the curriculum is relevant for graduates. The school has introduced several recent teaching innovations to prepare the next generation of veterinarians to excel in their careers....
...The access to clinical veterinary experience, combined with activities focused on diversity, bias, and self-care, builds students' self-awareness and cultivates cultural humility...

...more

---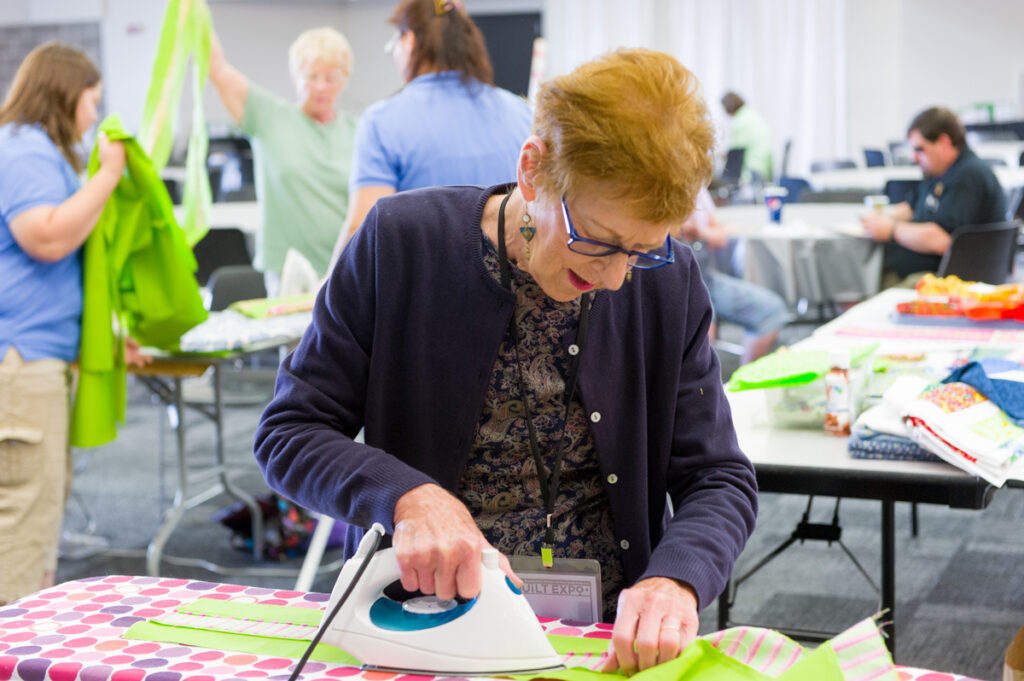 In the past year, Wisconsin has welcomed many new neighbors from Afghanistan, Ukraine and other countries to our communities. Whether they have called Wisconsin home for years or just days, PBS Wisconsin Education is a resource for all children.
To welcome our new neighbors, PBS Wisconsin Education collaborated with resettlement agencies and other community organizations in Wisconsin to find a meaningful way to help. The start: a backpack filled with enrichment and learning opportunities for recently resettled refugee children. In addition to giving children materials to be ready to learn in school, these backpacks will also contain a comfort item such as a plush toy or handmade quilt.
...more

---
Consumers around the world know the Nike Inc. slogan of "Just Do It." Dr. Robert Shorty has a slight variation of the phrase as his personal mantra: Just do the right thing. This foundational commitment has empowered him throughout life and guides his daily work as a leader in the $30.4 billion company known for its athletic attire.
Shorty '08 is director of Nike's global diversity, equity, and inclusion (DEI) team supporting its Global Supply Chain and Sustainability. The unit represents more than 20,000 team members in 20-plus countries....

...more

---
These days, and rightfully so, there is a bright spotlight on how organizations throughout the tech ecosystem are approaching diversity, equity, and inclusion (DEI). Over the past few years, we've seen commitments from companies and leaders to do better, and these have often generated mediocre (if any) results. The questions remain:
How are companies big and small working to make progress in areas that have historically been a problem in tech?
Many of the biggest employers of technologists are not tech companies – what are organizations outside of the space doing to change cultures and practices that are a hindrance to DEI?
What can technologists (and their managers) do to encourage DEI in their own workplaces? ...

...more

Ken Notes: Give this a listen...

---
GREEN BAY - The Green Bay Press-Gazette is committed to reporting the news as it`s experienced by people in the communities we serve.
That means all people, including those whose voices have been overlooked by traditional news outlets. And as we`ve reported during our yearlong "Home is Here" series, the people of Brown County present a rich mix of experiences, cultures and ethnic heritages.
Based on the 2020 U.S. Census, for example, the Latino community represents as much as 40% of the population in some parts of Green Bay. Overall, Black, Asian, Indigenous and Hispanic residents accounted for three-fourths of the population growth in Brown, Outagamie and Winnebago counties in the past decade...
...more

---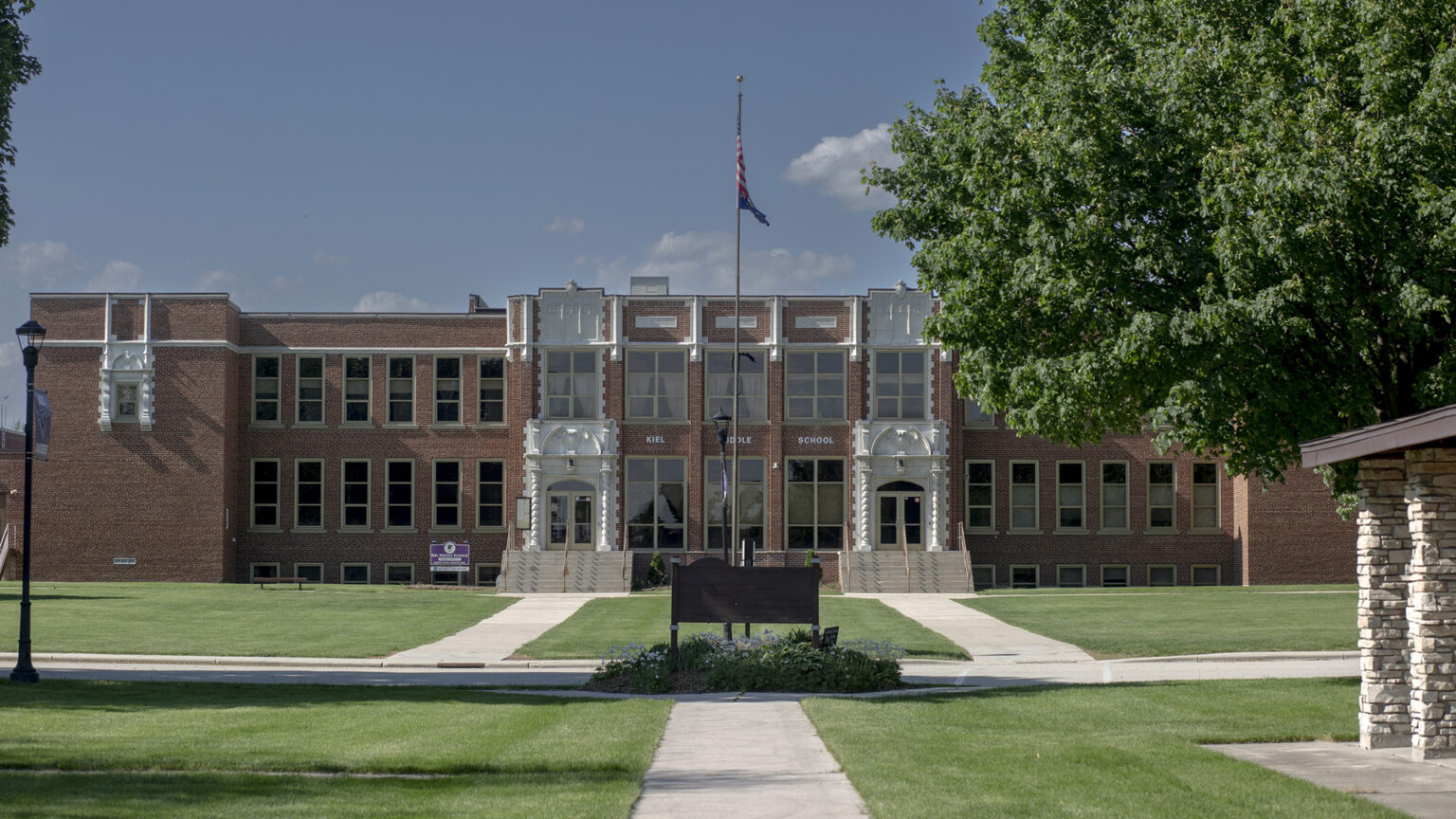 The Kiel school district's closure of a Title IX investigation under pressure sends a `chilling message,` says an expert, but some residents tell LGBTQ youth that `you are not alone.`
On the day of the third bomb threat, a bell echoed through Kiel, Wisconsin's empty middle school.
Students had gone home days ago after the first bomb threat, and they would finish the school year virtually. Graduation ceremonies were postponed. Sports games canceled. The Memorial Day parade? Nixed...
...Kiel`s paralysis in late May and early June followed a descent into incivility that shares elements of school board fights across the country — fueled by a cocktail of political tribalism, COVID-19 anxiety, false claims of election fraud and racial tensions following the Minneapolis police murder of George Floyd. The town`s turmoil offers deeply divided Wisconsin an extreme example of what can happen when partisan misinformation aggravates the resentment and distrust already festering in a community. ...

...more

---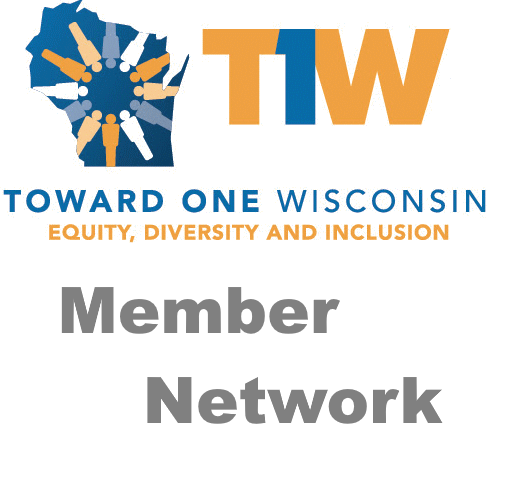 T1W Network Members
Toward One Wisconsin Network Members Are you looking to learn, connect, or collaborate with other DEI professionals in your community? Connect with these professionals at the story link...
...or join the T1W Network as a public member by clicking
here
.
...more

Ken Notes: Feel free to also let us know what we can do to help, as well as send us your "stories" to share.

---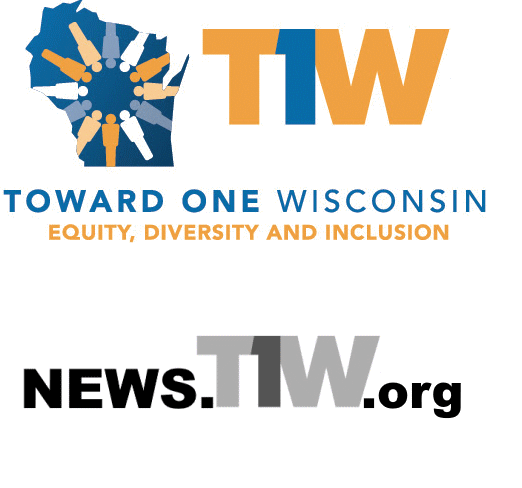 Organizers of
Toward One Wisconsin Conference
(T1W), an annual conference on diversity, equity and inclusion (DEI), have announced the launch of the T1W Network.
The T1W Network
is intended to be a convenor, network builder, and information resource for DEI work. The Network will provide pathways to meaningful connections, encourage people and organizations to move from talk to action, and build a pipeline for DEI leaders and activities in Wisconsin.
In addition to a weekly newsletter featuring DEI news and updates, members have the ability to connect with other professionals, as well as share updates on what they are doing to move the needle on DEI issues in their communities or organizations.
The Toward One Wisconsin Conference began with a mission to foster and sustain a statewide culture that understands that diversity, equity and inclusion are essential to the state's continued excellence. Since the first conference in 2019, T1W has brought together thousands of attendees from diverse backgrounds to have broad ranging conversations around the work of DEI and how to move from talk to action.
"It's incredibly important that this work doesn't stop once the conference is over each year," said T1W organizer, Eric Giordano. "The T1W Network will allow those interested in DEI to stay up to date, engaged, and connected to what others are doing."

Members are encouraged to submit updates, articles, and stories on the work that they are doing. These articles will then be shared on the T1W Network website and newsletter.
To learn more and register for the T1W Network, please visit:
inclusivity-wi.org/t1w-network
. If you have questions or would like to get involved, email us at info@wipps.org or T1W.org.News@gmail.com.
News.T1W.org
(the weekly newsletter) is a collection or articles, events, and original content, from across the State and Nation on Diversity, Equity & Inclusion. We are attempting to keep you informed, archive best practices and promote events that further this cause in the State. Of course the culmination of our efforts is the annual T1W Conference.
Wherever you are on your Diversity, Equity & Inclusion (DEI) journey, there's something for you at Toward One Wisconsin. Whether you're just starting out and overwhelmed, or you're a leading activist in your community, this conference will provide best practices, insights and implementation tools to help you take the next steps. Across all sectors of business and life in Wisconsin, parallel efforts are underway to prioritize DEI. We may be in different places based on the diversity of our experiences, but we're all traveling the same journey: Toward One Wisconsin.
Email us at:

Newsletter Editors
Ken Harwood

Advocating for WisconsinKen [at] KenHarwood.com
608.334.2174
...more

---

Start Week: 30 - Query String:SELECT * FROM T1W WHERE `issue` > 30 and volume = 10 OR `issue` > 90 ORDER BY sortorder