---

---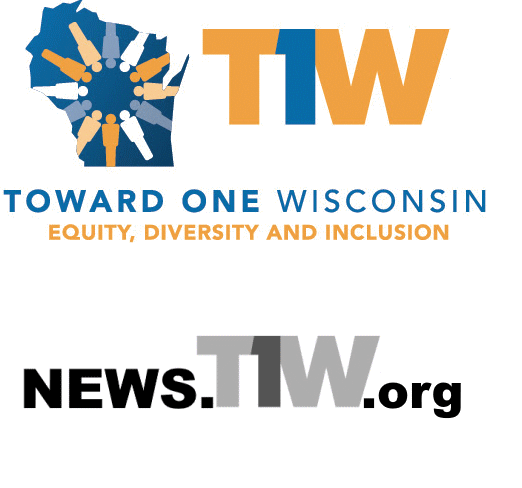 Each week we will search for articles on equity, inclusion and diversity in Wisconsin. These articles are compiled into this
newsletter
and stored for future reference. We of course include articles about the
T1W conference
, presenters and presentations.
These articles are archived forever and are searchable, in total they should become a repository of best practices from our State, Universities, Businesses and Communities. You can help by sharing your stories, comments, ideas and press releases with us. Just send them to:
If you are not the correct contact or do not wish to receive these emails please scroll to the bottom of this email and "Manage Subscription".

You may also subscribe others HERE.
...more

---
Dr. Jeneise Briggs, the Equity, Diversity, And Inclusion (EDI) coordinator for the City of Eau Claire and Eau Claire County was recently named among the state's top 48 most influential Black leaders, according to Madison365, a nonprofit news website.
The sixth annual Black Power list highlights "the beauty of the diversity across our state," according to Henry Sanders, president and CEO of Madison365. "I want kids here in Wisconsin to see role models of people who are succeeding, to know what's possible for Black people to achieve great things here."
The publication highlighted Briggs' "wealth of career experience creating EDI programs and fostering relationships with underrepresented communities in positions." Specifically, she has served as senior assistant to the president for diversity and inclusion at Marian University in Fond du Lac, as well as the diversity and inclusion specialist and law school outreach coordinator for the State Bar of Wisconsin. ...
...more

Editor Notes: Congratulations...

---
January 12, 2022
Wisconsin Institute for Public Policy and Service (WIPPS) High School Journalism Program Promotes Diversity, Civility, Inclusivity
High school students throughout Wisconsin have an opportunity to learn about careers in news reporting while making money, building a resume and gaining hands-on experience writing stories for newspapers and radio stations.
The Wisconsin Institute for Public Policy and Service (WIPPS) High School Student Journalism Program coordinates interested students with participating news media outlets by providing stories ready to be published and broadcast. WIPPS pays the students and edits the stories before submitting them to media partners. Students coordinate story topics with WIPPS staff who can also provide technical assistance and editorial direction.
Participating students have gone on to careers in journalism and public relations, often citing the experience gained by being reporters while in high school. Interviews with several former participants can be found at
wipps.org/programs/student-journalism
.
..
...more

---
MILWAUKEE — One Milwaukee non-profit is committed to bringing more diversity into the trades industry.
The Wisconsin Regional Training Partnership, also known as WRTP Big Step, works to help traditionally underrepresented and underemployed people like women and people of color.
The program has helped many people like 21-year-old Dwayne Sampson. After finishing high school, Sampson knew he wanted to get into the trade industry. He started after graduating and is now in his fourth year of his sheet metal apprenticeship.
He works with Langer Roofing in Milwaukee. He said he was able to kickstart his career at such a young age, thanks to WRTP Big Step...
...more

Ken Notes: This is huge, many of our diversity gaps are, at the core, skill gaps. Training, mentorship, and apprenticeship must be part of our DEI journey...

---
The Wisconsin Department of Public Instruction will disband its Partnerships and Equitable Practices (PEP) Team less than two months after it was created following sharp criticism from staff, who say it was installed "haphazardly" with no input from stakeholders or people of color who work at the state agency.
Madison365 exclusively reported in November that officials admitted it was an "error" to simply re-assign Director of Teaching and Learning Director Tamara Mouw to lead the new team and two Black women to staff it, even though none had applied for new jobs.
"We made a decision to favor expediency over an equitable search," Tom McCarthy, executive director of the office of the State Superintendent of Public Instruction, said at the time. "And that is an error, and one that we are working with our staff to examine, be honest about and potentially revisit."...
...more

Ken Notes: This is not as bad as the title suggests. But this should serve as a lesson for ALL of us -- the FIRST step in your diversity, equity, and inclusion (DEI) journey should be to communicate with your current employees.

---
Fox Valley Jan. 18, 2022: Our region`s Hispanic, Black, Asian and Indigenous communities boomed in a decade. Yearlong series debuts with the stories behind the numbers.
Long Vue remembers eggs being splattered over his parents` car after he and his family arrived in Kaukauna in 1980. He recalls the vitriolic shouts from white residents telling them to go back to their homeland.
There was no homeland to return to for Hmong refugees. Vue`s family fled Laos after his father and uncle were active in protecting communication towers used to direct U.S. planes dropping bombs on North Vietnam during the Vietnam War.
After 42 years of living in the Fox Valley, he said the eggs returned with renewed fury. Now 54 and executive director of NEW Hmong Professionals, Vue said former President Donald Trump`s repeated use of the term "China virus" for the coronavirus fueled a rise of Asian American and Pacific Islander hate and scapegoating...
....A more detailed breakdown of the 2020 U.S. census data shows the key changes among each group:
Hispanic residents now make up 7% of the region`s population.
The region`s Black population increased 63% between 2010 and 2020.
The number of Asian American residents grew 30%.
The Native American population is also growing, albeit at a slower rate of 12%.
People who represent two or more races are, by far, the fastest growing group in the region, having more than tripled in number in the past decade.
...more

Ken Notes: This is true across the State and we need to work with our communities to embrace the new diversity.

---
Nationwide, 1 in 3 wants to quit. In Wisconsin, half do.
In the autumn of 2021, Kimberly Kane saw a dramatic data point: One in three women had considered leaving the workforce or cutting back on their careers.

That was from a national survey, but there were no state-specific numbers. Kane wanted to know if Wisconsin working women were feeling the same way, so her consulting firm commissioned a survey of its own. The results were stunning.

The Wisconsin women didn't just follow the national trend — they exceeded it: Half of the women surveyed who hadn't already quit said they had seriously considered leaving their current jobs...
...more

Ken Notes: Both of these reports are good to have on file!

---
Law firm diversity and inclusion were hot topics in the legal industry in 2021. Like other industries, the public had law firms under a microscope for their DEI practices.
As 2021 wraps up, law firms should consider what the industry learned throughout the year, how DEI can be improved in 2022, and the general outlook for DEI in the legal industry in the new year and beyond.
Bloomberg Law debuted its DEI Framework last year, which has a list of law firms that meet or exceed the standards of diversity, equity, and inclusion.
This framework is divided into:
Firm demographics
Recruitment and retention
Leadership and talent
Marketing
Business innovation
Diversity and inclusion...
...more

Ken Notes: WOW! A wealth of data from the Bar Association and Microsoft. I wonder if we could get a copy of their instrument?

---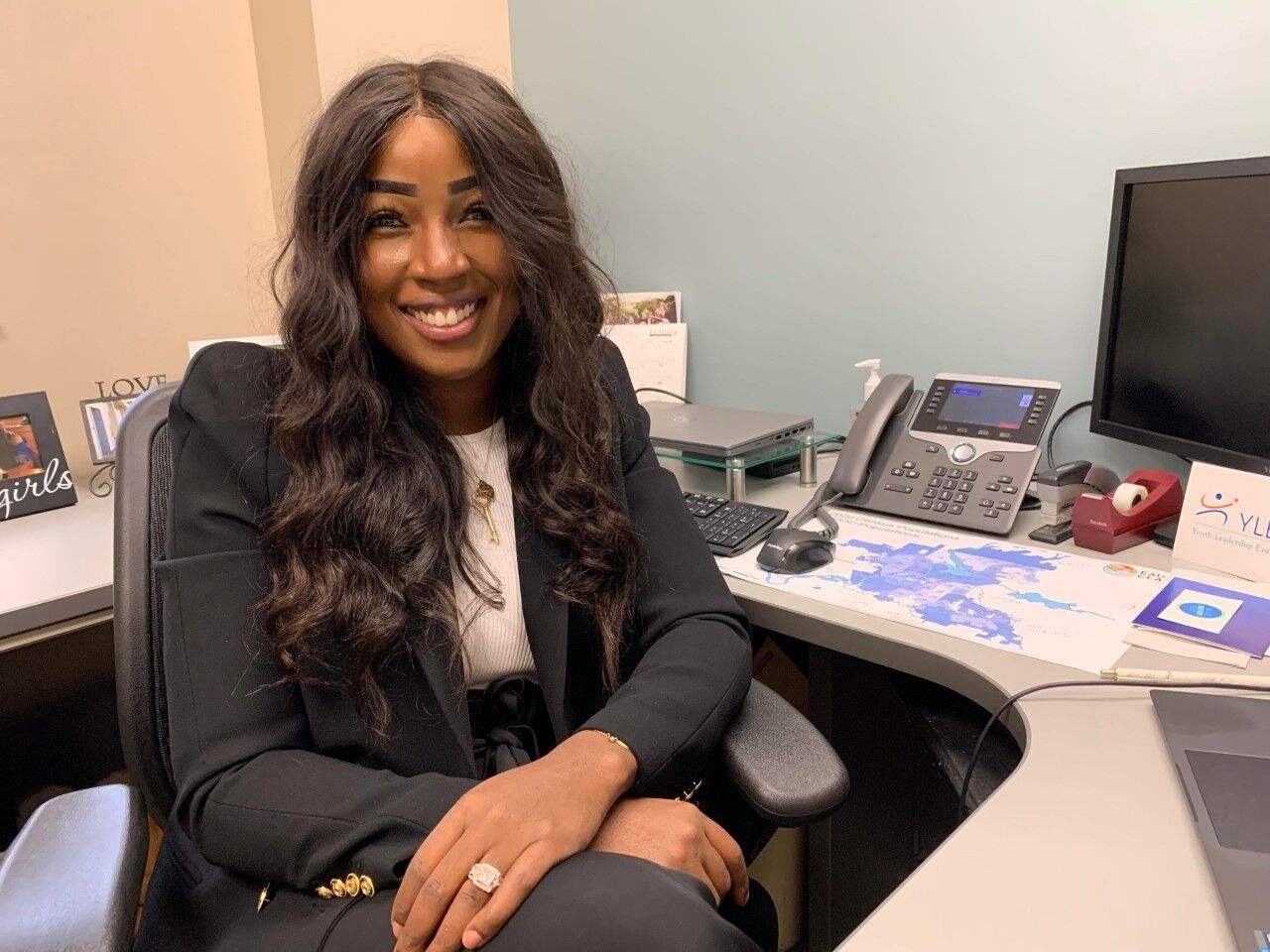 Jan 14, 2022 - EAU CLAIRE (WQOW) - The city and county of Eau Claire`s equity, diversity, and inclusion coordinator was recently named among the state`s top 48 most influential black leaders.
Jeneise Briggs has been the EDI coordinator for Eau Claire since May of 2021— a brand new position created at the beginning of last year.
"What I`m doing right now is putting together the strategic priorities for this year," Briggs said, describing a day in the life as the EDI coordinator.
Before she served as the diversity and inclusion specialist for the State Bar of Wisconsin. But what exactly does an EDI coordinator do?...
...more

---
Diversity, equity, and inclusion (DEI) has become a top priority for organizational leaders across the globe. The murder of George Floyd sparked a racial revolution that pushed social justice to the forefront.

Despite the fact that billions of dollars are spent on diversity education, many companies have failed to cultivate an environment that attracts and retains employees from underrepresented backgrounds. The popular and overused cliché says that the definition of insanity is doing the same thing over and over again and expecting different results. For workplaces around the world, there must be a reimagining of how to actually create interventions that are sustainable, promote justice and equity, and retain diverse and underrepresented staff members.

With the Great Resignation causing havoc, it is more crucial than ever to prioritize DEI interventions that are effective. Here are four best practices that organizations should implement in 2022 and beyond...
...more

Ken Notes: Good read...

---
DE PERE – Choua Xiong, who recently completed her Ph.D. dissertation at the University of Wisconsin-Madison, will join St. Norbert College (SNC) beginning in the spring semester as a postdoctoral diversity teaching fellow – the first position of its kind at SNC.
Xiong will teach courses in the teacher-education discipline and first-year seminar program.
She will also work with the Cassandra Voss Center on equity, diversity, inclusion and justice research...
...more

---
GREEN BAY (NBC 26) — Ahead of Martin Luther King JR. Day on Monday, community leaders from across Brown County came together at Northeast Wisconsin Technical College (NWTC) to remember the prominent civil rights leader...
..."Thinking about the legacy of Dr. King, you have to do a self reflection. Our hope is that through this celebration that each person would take within themselves and examine their own biases and their own characteristics that would cause them to not respect a person with respect and dignity,"



Dr. Corey King, Vice Chancellor for Inclusivity and Student Affairs at the University of Wisconsin-Green Bay (UWGB)....



See Aslo:
...more

---
On Jan. 25, 2022, the University of Wisconsin–Madison will welcome Nikole Hannah-Jones, Pulitzer Prize-winning creator of The 1619 Project, staff writer at The New York Times Magazine, and co-founder of the Ida B. Wells Society for Investigative Reporting as the keynote speaker for this year's Martin Luther King Jr. Symposium...
...more

---

...more

Notes:

---
On Tuesday, Dec. 21, the Sun Prairie City Council approved a contract with Prism Technical LLC to move forward with an Organizational Equity Audit that will begin this month.
City Communications and Diversity Strategist Jake King said the audit is another significant step the City is taking to honor its commitment of advancing Diversity, Equity, and Inclusion (DEI) for both employees and community members.
The priority areas of the audit will focus on:
• Building a more diverse and inclusive organization for employees and the community in which the city serves;

• Identifying blind spots and processes that perpetuate systemic injustice; and



• Identifying current successes, areas for improvement and recommendations/strategy in next steps for making concrete improvements in the areas of DEI.
...more

Ken Notes: Interesting... If anyone develops a survey or tool to evaluate DEI in your organization that you can share, we would be happy to publish it and make it available to the Network...

---
GREEN BAY, Wis. (WFRV) – The Boys and Girls Club is a major resource for thousands of parents and children across Wisconsin.
Danielle Taylor and Johanna Wicklunch with the Boys and Girls Club of Greater Green Bay joined Newsmaker Sunday with Tom Zalaski to discuss their mission. The Boys and Girls Club meets the unique needs of the Greater Green Bay youth so they may achieve academic success and live a healthy lifestyle...
There are six core programs, or pillars, of the Boys and Girls Club: Diversity Equity & Inclusion, Healthy Lifestyles, Social Emotional Learning, Creative Arts & STEM, Mentorship & Academic Success and Workforce Readiness.

...more

---
Madison-based Quartz has been working on various diversity, equity, and inclusion efforts over the past several years. The company named Diego Campoverde its first DE&I Manager in the fall of 2019 and added Olivia Rico-McKeen as DE&I Coordinator in March 2020.
We all know what happened right after that.
As the pandemic struck and a racial justice reckoning followed, Quartz pivoted some DE&I initiatives and accelerated others, and their work earned the company the 2021 Workplace Diversity, Inclusion and Workflex Award from the Wisconsin State Council of the Society of Human Resource Management.
"This means a lot to us," Campoverde said. "Of course ' ''it's a great recognition, but also, we really want to show the world the amazing work that Quartz is doing in diversity, equity, and inclusion."...
...more

---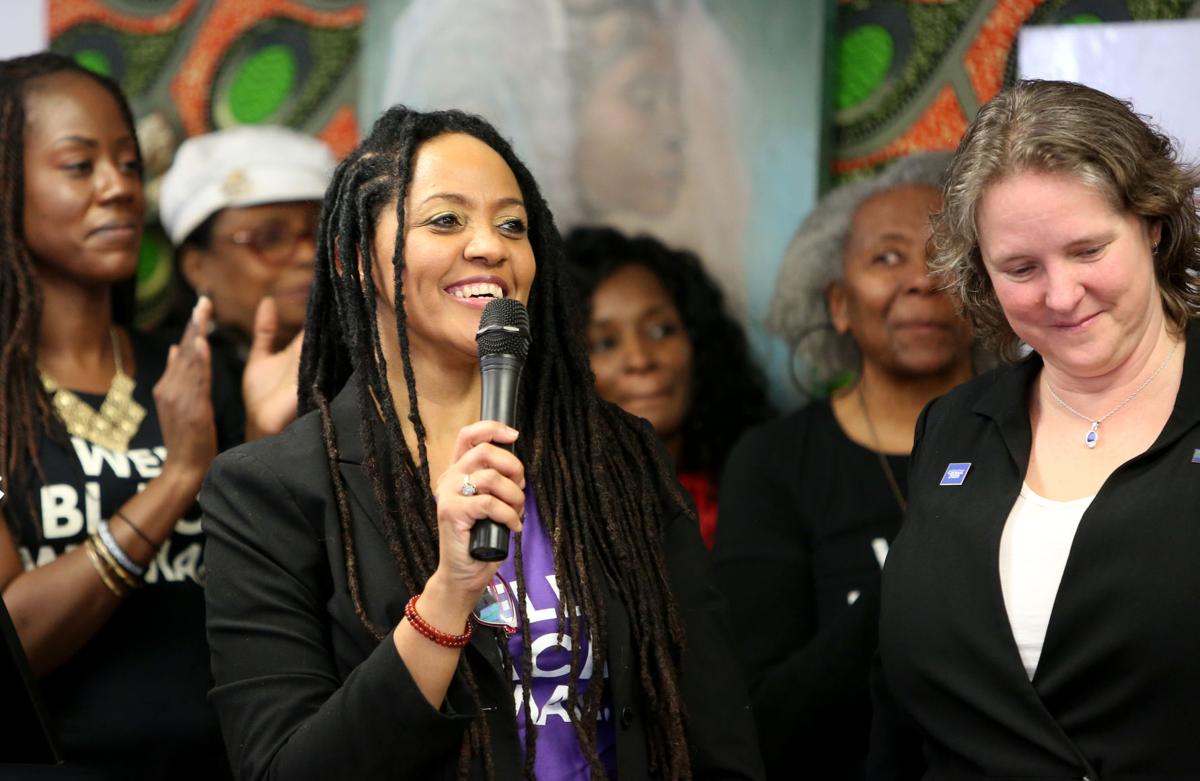 At a very young age, Lisa Peyton-Caire became aware her parents and elders were preparing her and peers to lead, and that they were willing to make sacrifices and bear cruel inequalities to open a way to the future....
...more

Ken Notes: Great Q&A in this article...

---
UW Oshkosh Today - Jan 18, 2022 - The University of Wisconsin Oshkosh College of Letters and Science Equity, Diversity and Inclusive Climate (EDIC) committee has named two students as the winners of the I-RISE Awards for the month of December.
The winners are:
Alejandra Mendoza, a senior nursing major from Verapaz, El Salvador on the Oshkosh campus


Zackary Slick, a senior special education major from Appleton who started on the Fox Cities campus and is now in Oshkosh
The monthly I-RISE Awards—named for resilience, inspiration, strength and excellence—applaud UW Oshkosh students who have demonstrated resilience in the face of adversity, yet continue to advocate for equity, diversity and inclusion on the Oshkosh, Fond du Lac and Fox Cities campuses...
...more

Ken Notes: By creating a form of recognition, you can get both your community and local media involved in creating a more inclusive environment.

---
The Sherman Phoenix Foundation announced today that Dr. Stacia Thompson has been named as the nonprofit's first executive director. In this role, she will manage daily operations while building community relationships that support economic equity and empowerment, strategic investment and training, entrepreneurial success and emotional wellness for leaders of color.
Thompson was chosen following a nationwide search led by Goodwill TalentBridge in partnership with the National Association of African Americans in Human Resources...
....ABOUT THE SHERMAN PHOENIX FOUNDATION....

...more

---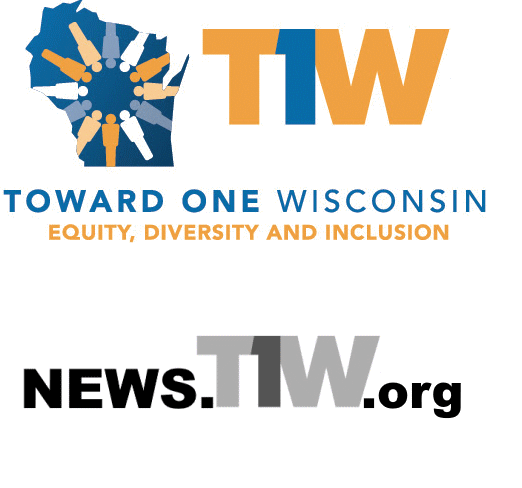 Organizers of
Toward One Wisconsin Conference
(T1W), an annual conference on diversity, equity and inclusion (DEI), have announced the launch of the T1W Network.
The T1W Network
is intended to be a convenor, network builder, and information resource for DEI work. The Network will provide pathways to meaningful connections, encourage people and organizations to move from talk to action, and build a pipeline for DEI leaders and activities in Wisconsin.
In addition to a weekly newsletter featuring DEI news and updates, members have the ability to connect with other professionals, as well as share updates on what they are doing to move the needle on DEI issues in their communities or organizations.
The Toward One Wisconsin Conference began with a mission to foster and sustain a statewide culture that understands that diversity, equity and inclusion are essential to the state's continued excellence. Since the first conference in 2019, T1W has brought together thousands of attendees from diverse backgrounds to have broad ranging conversations around the work of DEI and how to move from talk to action.
"It's incredibly important that this work doesn't stop once the conference is over each year," said T1W organizer, Eric Giordano. "The T1W Network will allow those interested in DEI to stay up to date, engaged, and connected to what others are doing."

Members are encouraged to submit updates, articles, and stories on the work that they are doing. These articles will then be shared on the T1W Network website and newsletter.
To learn more and register for the T1W Network, please visit:
inclusivity-wi.org/t1w-network
. If you have questions or would like to get involved, email us at info@wipps.org or T1W.org.News@gmail.com.
News.T1W.org
(the weekly newsletter) is a collection or articles, events, and original content, from across the State and Nation on Diversity, Equity & Inclusion. We are attempting to keep you informed, archive best practices and promote events that further this cause in the State. Of course the culmination of our efforts is the annual T1W Conference.
Wherever you are on your Diversity, Equity & Inclusion (DEI) journey, there's something for you at Toward One Wisconsin. Whether you're just starting out and overwhelmed, or you're a leading activist in your community, this conference will provide best practices, insights and implementation tools to help you take the next steps. Across all sectors of business and life in Wisconsin, parallel efforts are underway to prioritize DEI. We may be in different places based on the diversity of our experiences, but we're all traveling the same journey: Toward One Wisconsin.
Email us at:

Newsletter Editors
Ken Harwood

Advocating for WisconsinKen [at] KenHarwood.com
608.334.2174
...more

Start Week: 1 - Query String:SELECT * FROM T1W WHERE `issue` > 1 and volume = 10 OR `issue` > 90 ORDER BY sortorder