---

---
---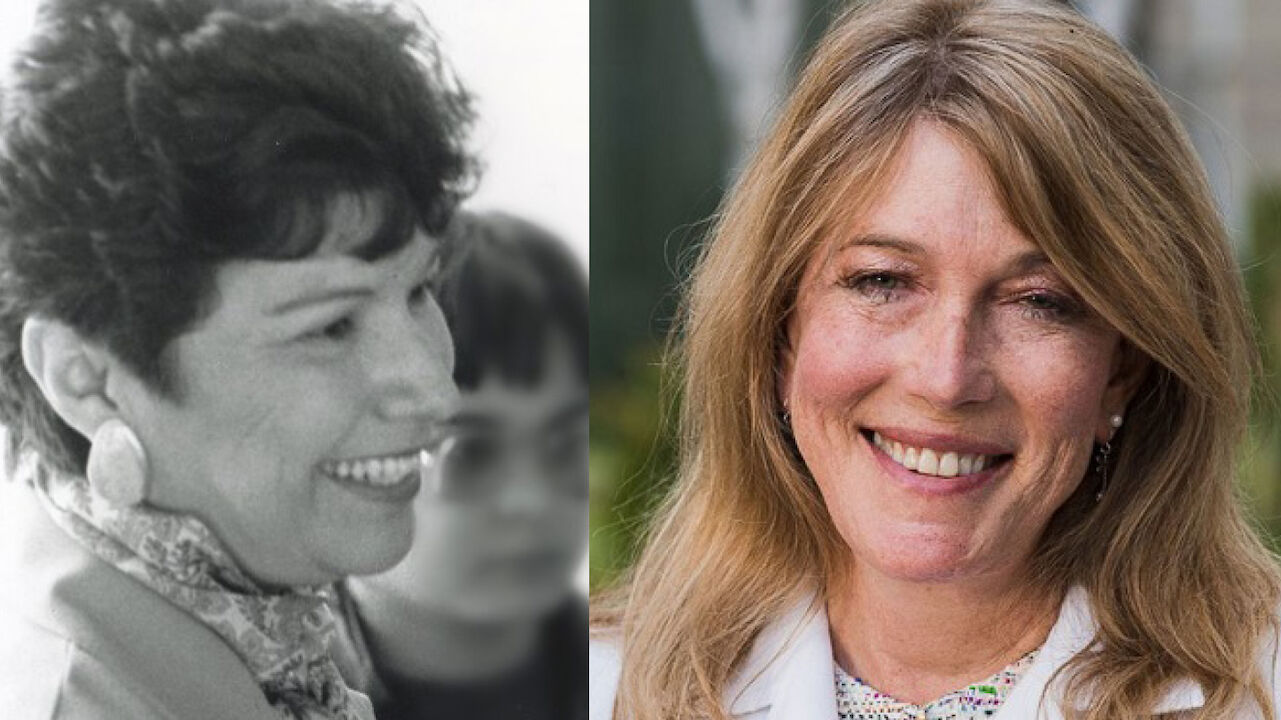 Curated by the University of Wisconsin`s Office of Gender & Women`s Studies Librarian, Wisconsin Women Making History spotlights a diverse range of influential women.
March is Women's History Month — a time to honor the strength, perseverance, contributions and aspirations of all women from a variety of backgrounds. Right here in Madison, Karla J. Strand, the Gender & Women's Studies Librarian at the University of Wisconsin, combines her expertise in librarianship and gender studies to uncover the rich history of women in Wisconsin and elsewhere....

...Full Story Here

---
---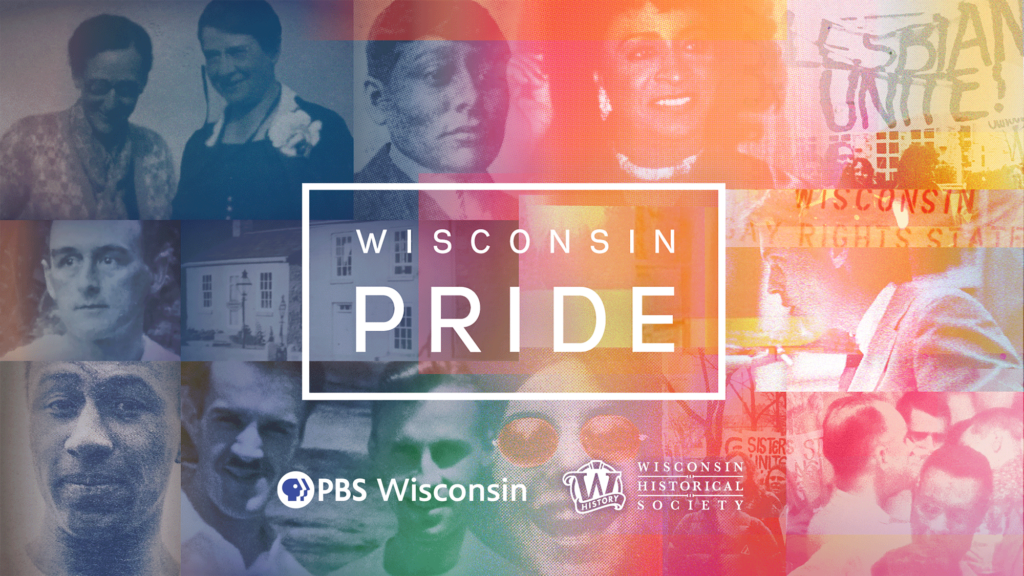 See Wisconsin history through a new lens in the all-new PBS Wisconsin documentary, Wisconsin Pride. The film brings hidden LGBTQ+ stories forward and reconsiders our state's history in that light.
Premiering on PBS Wisconsin and available for streaming online in June 2023, the two-hour documentary is a groundbreaking collaboration between PBS Wisconsin and the Wisconsin Historical Society.
LGBTQ+ history is Wisconsin history. Learn about trailblazing Wisconsinites who – when faced with intolerance – responded by creating community, living authentically, fighting for rights and having pride in themselves...
...Full Story Here

---
---
MILWAUKEE, Feb. 27, 2023 /PRNewswire/ -- The Medical College of Wisconsin (MCW) Cancer Center today announced a new 2-year training program to improve diversity, equity, and inclusion in cancer research. In partnership with Alverno College, Mount Mary University, UW-Milwaukee, and other Wisconsin universities, the program aims to develop a diverse cancer research workforce – one with the potential to impact cancer disparities in eastern Wisconsin.
"This initiative will advance the next generation of diverse cancer researchers who will drive innovation, fuel cancer discoveries and, over time, make a positive impact on mitigating health disparities," said Marja Nevalainen, MD, PhD, Wisconsin Breast Cancer Showhouse Endowed Professor of Prostate Cancer Research at MCW and the program`s principal investigator...
...Full Story Here

---
---
OSHKOSH, Wis.--(BUSINESS WIRE)--Mar 14, 2023-- Oshkosh Corporation (NYSE: OSK), a leading innovator of purpose-built vehicles and equipment, announced today it has been recognized by Ethisphere, a global leader in defining and advancing the standards of ethical business practices, as one of the 2023 World's Most Ethical Companies. This is the company's eighth consecutive annual recognition and is among 135 global honorees.
This press release features multimedia. View the full release here: https://www.businesswire.com/news/home/20230313005772/en/
Oshkosh Corporation has been recognized by Ethisphere as one of the 2023 World's Most Ethical Companies...
...Full Story Here

---
---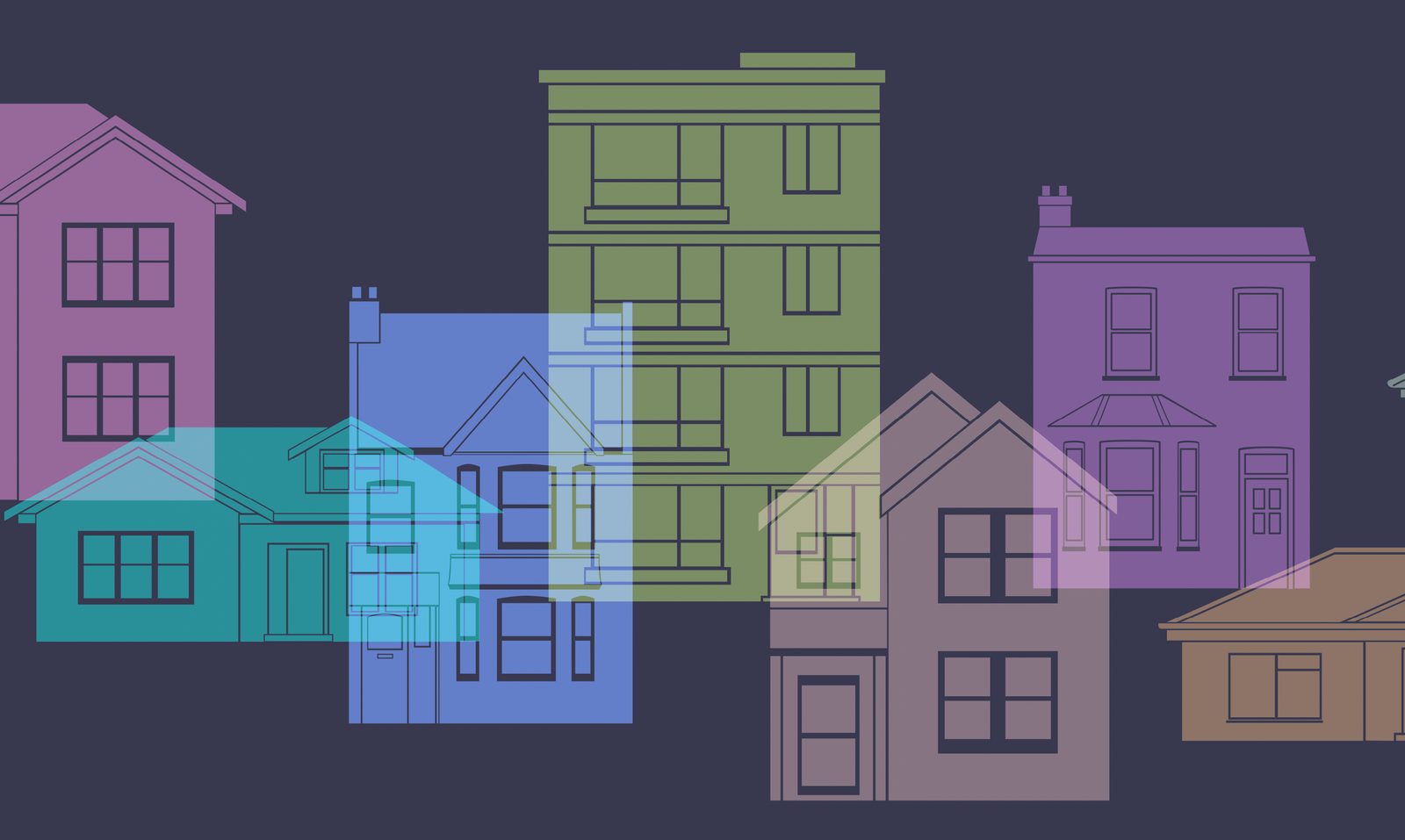 Eliminating diversity gaps in the real estate profession is the focus of long-standing and new pathway programs at a number of colleges and universities. Demographic representation and pay structures are both in need of overhaul, studies show.
Only 5 percent of National Association of Realtors (NAR) members are Black, 5 percent are Asian and Pacific Islander, and 11 percent are Hispanic or Latino, according to a member profile survey taken last year and based on 2021 data. In contrast, 77 percent of NAR members are White...
ACRE Program
In Wisconsin, the Associates in Commercial Real Estate Program (ACRE) has operated for over a decade with a mission to expand diversity in the field. Founded by the Marquette University College of Business (Marquette Business), ACRE is a 24-week training program led by Local Initiatives Support Corporation Milwaukee, a community development financial institution, in partnership with three universities: Marquette University, the Milwaukee School of Engineering, and the University of Wisconsin-Milwaukee School of Architecture & Urban Planning...

...Full Story Here

---
---
Wisconsin's leading diversity, equity and inclusion conference is weeks away!
Anticipation is growing for the 2023 Toward One Wisconsin Conference, held April 25-26 at the Hilton Appleton Paper Valley Hotel.
This two-day event brings together a variety of sectors, including private business, non-profit, government, health and education, to prioritize the work of DEI and to empower and employ the full talent of all who live here in Wisconsin.
T1W 2023 features two keynote speakers, the Rev. Traci Blackmon, organizer, spiritual leader and Associate General Minister of Justice and Local Church Ministries for the United Church of Christ, and Wajahat Ali, columnist, writer and public speaker. Additionally, attendees will learn best practices and success stories from the over 50 presentations within the four conference tracks (Workforce, Community, Education and Health)....
...Full Story Here

---
---
WPR is proud to sponsor Toward One Wisconsin: A Conference on Equity, Diversity, and Inclusion. This year's conference will be held in Appleton on April 25-26 at the Hilton Appleton Paper Valley. No matter where you are on your diversity journey – in the early stages or as a seasoned advocate in your community – everyone is welcome to attend. Learn best practices, insights, and tools to take the next steps. Register before March 29 for early bird pricing.
...Full Story Here

Notes: And we are so proud to have them as a sponsor!

---
---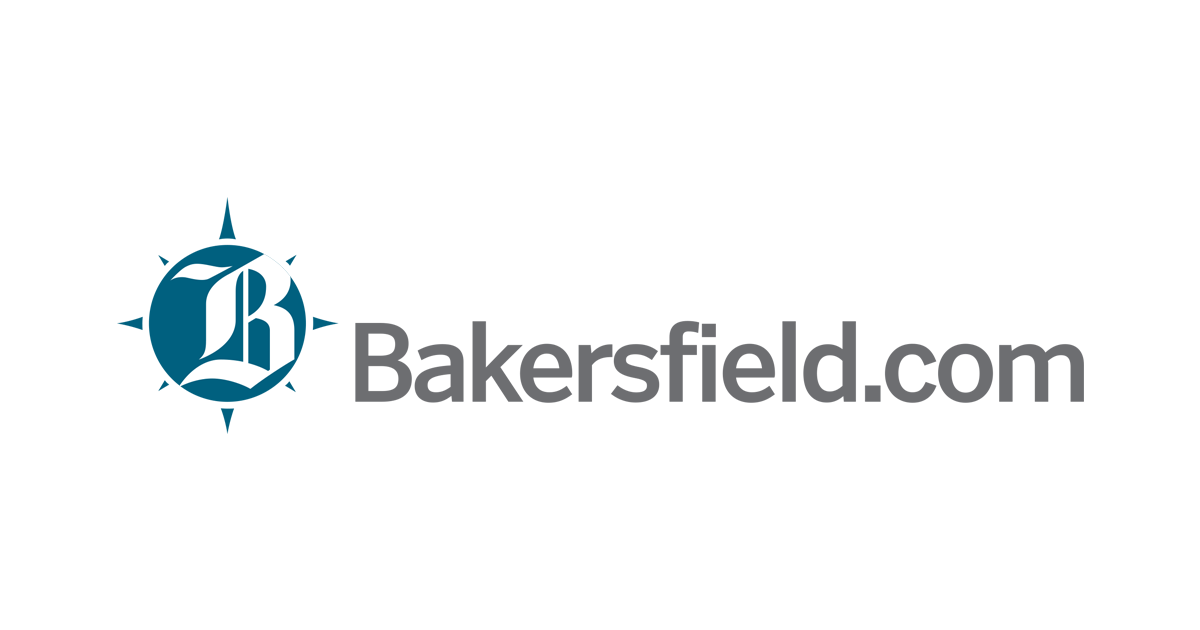 MILWAUKEE, WI, Feb. 28, 2023 (GLOBE NEWSWIRE) -- Diversity, equity and inclusion are good for business at CMRignite, the nation's largest Black-owned cause marketing agency. The firm, based in Milwaukee, Wisconsin, has been able to achieve exponential growth in staff and revenue by prioritizing diversity as a best practice for its business model.
Since the company was founded by Jacqueline Moore in 1995, CMRignite has been on a mission to develop innovative, cross-cultural marketing campaigns that lead to real, positive change. While many agencies struggle to hire and retain diverse talent, CMRignite has intentionally and methodically built a staff that is 70% Black, Indigenous and People of Color (BIPOC), LGBTQ+ and/or people with disabilities. In addition, the company acquired a Washington D.C.-based marketing agency in 2022, creating an even more diverse team of creatives and communicators....
...Full Story Here

Notes:

---
---
Marvel movies have been dominating global screens for more than a decade. To date, of the 25 highest grossing films of all time, eight of them belong to the Marvel Cinematic Universe (MCU). These figures invoke questions of what do the films say about our culture and what are they teaching global audiences.
A new book, called The Politics of the Marvel Cinematic Universe, explores the cultural impact and, of course, the politics espoused in these films. Dr. Lilly Goren, a professor of political science at Carroll University, is an author and editor.
What interesting about the MCU, she says, is the financial impact that it has...
...Full Story Here

---
---
GREEN BAY, Wis. (WFRV) – Appleton Mayor Jake Woodford stopped by the Local 5 News studio to talk about an update on the lane configuration to College Avenue, a friendly competition for a good cause with the De Pere mayor, and the upcoming Toward One Wisconsin conference...
...Full Story Here

---
---

...Full Story Here

Notes:

---
---
Equity and inclusion trainings to be offered to service providers
Gov. Evers and the Wisconsin Department of Health Services (DHS) have awarded $1 million in grants to increase access to mental health and substance use care for underserved communities. Ten organizations will each receive $100,000 to develop projects that build on the ability of behavioral health professionals to support people with diverse values and beliefs...
...Full Story Here

---
---
CMRignite, the nation's largest Black-owned cause marketing agency, has been developing innovative, cross-cultural marketing campaigns that lead to real change since the company was founded in Milwaukee by Jacqueline Moore in 1995.
While many marketing agencies struggle to hire and retain diverse talent, CMRignite has intentionally and methodically built a staff that is 70% Black, Indigenous and People of Color (BIPOC), LGBTQ+ and/or people with disabilities. The firm has been able to achieve exponential growth in staff and revenue by prioritizing diversity as a best practice for its business model. In addition, the company acquired a Washington, D.C.-based marketing agency in 2022, creating an even more diverse team of creatives and communicators. ..
...Full Story Here

---
---
...This week we are proud to present the fourth annual edition of Wisconsin's Most Influential Native American leaders...
...You might know a few of these names, but there's a good chance that most of them will be new to you. I urge you to get to know them. Reach out to those living and working in your communities. Learn from them, network, create partnerships. And spread the word — let others in your network know that we have people of all ethnicities living and working across Wisconsin to make sure everyone here can thrive...
...Full Story Here
Ken Notes: Wow this is a great list of individuals making huge contributions in this state, I am proud to know a few of these people and can not wait to meet the rest...

---
---
IDS unites DEI initiatives, diversity science researchers across campus through collaboration
The University of Wisconsin launched a new research institute called the Institute for Diversity Science Feb. 7. Harnessing the knowledge from diversity, equity and inclusion institutions across UW such as the Institute for Research on Poverty and the Collaborative Center for Health Equity, IDS looks into ways to address mechanisms of discrimination and finding ways to combat negative outcomes because of it, according to Institute Chair Angela Byars-Winston...
...Full Story Here

Notes: Great links in the article...

---
---
MADISON, Wis. (CBS 58) -- Six individuals and organizations were recognized at the 2023 Wisconsin Governor's Conference on Tourism with the Governor's Tourism Awards for their contributions to the state`s travel and hospitality industry.
The winners were selected from a record-setting number of nominees across six categories.
The Ability Center, a Milwaukee-based nonprofit, won the Diversity, Equity, Accessibility and Inclusion Award. The organization aims to provide opportunities for people with disabilities to be fit, active, healthy and to play. Through its RampUp program, the Ability Center has worked to transform Bradford Beach into a more accessible beach...



...Full Story Here

---
---
ILWAUKEE (March 13, 2023) – The Greater Milwaukee Committee (GMC) in conjunction with Milwaukee Women inc (MWi), awarded the 10th annual Mary Ellen Stanek Award for Diversity in Corporate Governance to Joan Prince, CEO, Executive Strategies and Vice
Chancellor Emerita, The University of Wisconsin-Milwaukee (UWM), and Marquette University on March 14th at the GMC's Membership Meeting. The Mary Ellen Stanek Award is given to individuals and entities demonstrating a commitment to promoting equity and inclusion in their corporate structure resulting in increased gender and racial diversity in leadership and on corporate boards in the Milwaukee Region...
...Joan Prince was recognized for her tireless work supporting inclusion of all students, faculty, and staff in driving UWM's dual access and research missions....
...Marquette University was recognized for its commitment to increasing diversity among staff, faculty, and leadership positions throughout the institution...
...
MWi and the GMC Future Workforce Committee review nominees for the Mary Ellen Stanek Award on an annual basis...
...Full Story Here

---
---

The 2023 Toward One Wisconsin Conference is bringing leaders, professionals and advocates from around the state to the Fox Cities this April to prioritize the work of diversity, equity and inclusion (DEI).
The schedule for the two-day conference, held April 25 to 26 at the Hilton Appleton Paper Valley Hotel, has been released on the conference website, t1w.org.
T1W 2023 features two nationally recognized keynote speakers (Wajahat Ali and the Rev. Traci Blackmon) and over 50 breakout presentations in the four conference tracks (Community, Education, Health, Workforce).
...Full Story Here

---
---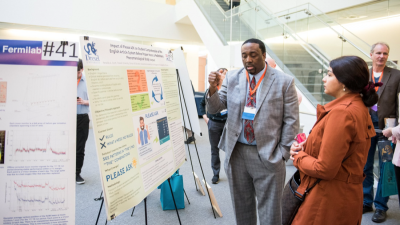 Virtual Poster Display Opportunity: A virtual poster session is an opportunity for conference attendees to present virtually during specific times at the conference. during a time slot on the day before the in-person conference. Virtual Sessions:
Offer an opportunity to engage with other conference attendees who are interested in your topic.
Allow you to receive feedback from attendees about your topic that may lead to future collaboration.
Allow presenters a chance to share work in a short interactive format.
Provide a platform for more extended discussion (within time constraints).
Offer time to discuss specific aspects of your research/work and receive detailed critiques, and impartial discussion/review by peers.
Allow you to explain your research/work differently. For instance, you can present as short as a few minutes but can go up to 15-20 minutes.
...Full Story Here

Luke Notes: A little additional time to submit ends next week...

---
---
The University of Wisconsin School of Veterinary Medicine's chapter of Veterinarians as One Inclusive Community for Empowerment (VOICE) was awarded the organization's National Programming Excellence Award for the 2022-23 school year. The award recognizes a chapter that exemplifies VOICE's purpose through event and program creation. It was presented at the VOICE National Conference at Kansas State University in February.
Founded in 2001, VOICE is a national student-run organization aiming to increase awareness, sensitivity and respect for differences among all individuals and communities in the field of veterinary medicine. There are nearly 20 VOICE chapters throughout the nation's veterinary medical colleges...
...Full Story Here

---
---
MARSHFIELD, Wis. (WSAW) - You might not know much about some parts of north central Wisconsin's culture, but the 'Marshfield Cultural Fair aims to change that. People came from all over to check out the event held at UW Stevens Point Marshfield campus on Saturday. There were presentations, lots of food, and live music. This fair has been going on for years.
"We have an exclusive excellent center, but it's important for us to spread this to the next generation to make them understand the importance to understanding that we live in a very global society and diversity is a key to understanding others," says Campus Executive Anthony Andrews.
Dr. Anthony Andrews says this fair is a Marshfield tradition and the main goal is to educate. There is something new for everyone to learn about, even the adult attendees...
...Full Story Here

---
---
It is with a heavy heart and hopeful attitude that I share the news I will resign my position as Director of the Wisconsin Supplier Diversity Program (SDP) effective March 11, 2023. I am passionate about the work I've done to continuously improve the Supplier Diversity Program. As I join the Wisconsin Department of Transportation (WisDOT) as its Director for the Office of Business Opportunities and Equity Compliance, I am hopeful this new role will allow me to continue this passion helping diverse suppliers in a greater way...
...Full Story Here

---
---
MILWAUKEE — High school teams from across Wisconsin joined together Thursday to build and fly drones on a NASA Mars-inspired simulated mission.
It was part of Carroll University's Aerospace Jam 2022-23. The competition took place at Fiserv Forum. The program is co-sponsored by the NASA Wisconsin Space Grant Consortium.
Micahel Mortensen is the Director of Aviation and Science at Carroll University. He said the program's focus is to recruit students from diverse backgrounds and include underrepresented schools...
...Full Story Here

Ken Notes: This simple act of outreach should serve as a model for other programs across the state.

---
---
This year`s Eastern Wisconsin`s Extension Women in Agriculture Program returns in person at the Farm Wisconsin Discovery Center near Manitowoc. The $13 million attraction is a state-of-the-art, interactive discovery center that focuses on the diversity of Wisconsin agriculture within a framework of sustainable and responsible farming practices.
The program, titled "VITAL-Valuably Informed Thriving Agriculture Leader" recognizes women`s vital role on the farm or in agriculture business. The VITAL event is scheduled for Wed., April 5, from 10:30 am (10 am registration) to 3:00 pm. The goals for the day are to provide women support in management and financial decision-making, to help connect with agricultural resources, and to create support networks.

...Full Story Here

---
---

---
---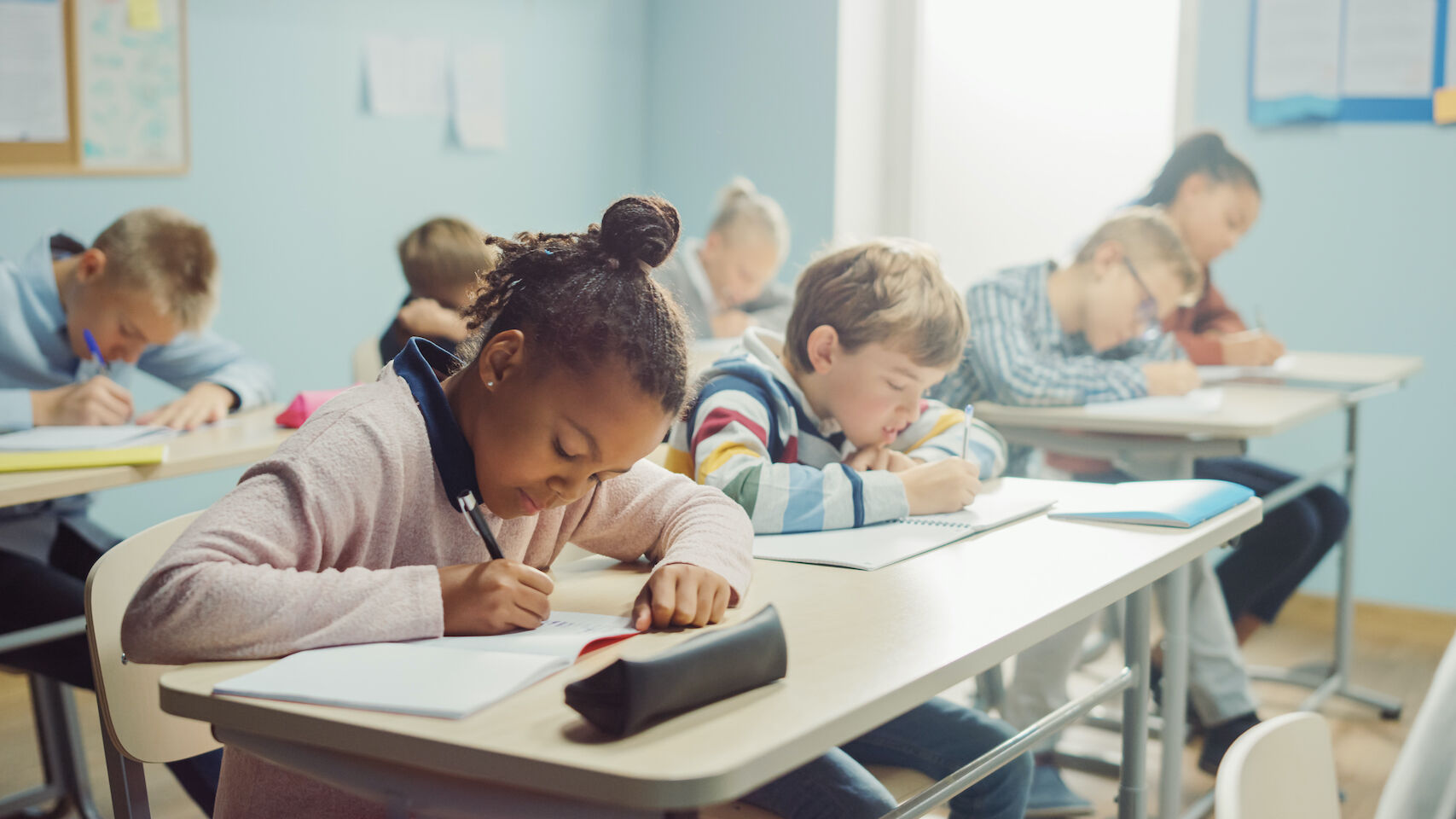 Wisconsin's public school leaders are marking the beginning of Public Schools Week with a new op-ed that tries to explain what public schools are.
The piece from Department of Public Instruction Executive Director of Equity and Inclusion Demetri Beekman begins with an anecdote about a student who thanked a teacher for being the only one who remembered the student`s birthday, and goes on to highlight the connections that public schools in Wisconsin can foster with students.
"Those are the moments I live for as an educator," Beekman wrote. "The moments of connection. The moments of celebration. The moments that say, 'I see you, I hear you, I believe in you.' Because I know those moments build a culture of inclusion, inclusion creates a community of opportunity, and opportunity makes it possible for our students to find their purpose and realize their hopes and dreams."...
The original is here:

An editorial celebrating Public Schools Week by Wisconsin Department of Public Instruction Executive Director of Equity and Inclusion Demetri Beekman

...Full Story Here

---
---
Hillel Milwaukee is emphasizing diversity and pluralism, with a variety of events for Passover 2023.
Emphasizing pluralistic and diverse options, Hillel Milwaukee is holding a formal Seder, a Seder-from-home, a Mimouna event and a late Passover Seder in partnership with the Marquette Jewish Student Union. The options aim to give students the ability to celebrate Passover in unique and fun ways...

...Full Story Here

---
---
Gov. Tony Evers, state health agency award $1M to reduce disparities in mental health care
As Democratic Gov. Tony Evers urges the Republican-controlled Legislature to allocate $500 million for mental health services, his administration is taking its own, smaller steps by awarding federal aid across the state.

Evers and the state health agency recently announced $1 million in federally funded grants for 10 Wisconsin organizations. Each is receiving $100,000 with the goal of reducing disparities in mental health care. The projects must be completed by the end of the year.

On Wisconsin Public Radio's "Central Time," leaders from three of the organizations explained how they plan to put that money into action...
EOTO and Chrysalis
EOTO and Chrysalis, two Madison organizations, will partner to facilitate a diversity, equity and inclusion group for peer specialists. EOTO is an acronym for "Each One Teach One."

EOTO founder Tara Wilhelmi said peer support is a unique approach, because it requires lived experience with either mental health problems or substance use. Talking with peers opens up more opportunities for recovery, she said.

Wilhelmi said Black Americans face additional challenges due to having less access to therapists with similar cultural and racial identities.

"There is, within the Black community, a lot of undiagnosed mental health (problems) and stigma around receiving support," she said. "Peer support specialists, by bringing in lived experience, we do a lot to work against those stigmas."...



...Full Story Here

---
---
APPLETON – A year ahead of same-sex marriage becoming legal in the United States, Kathy Flores stood with a local reverend in the Outagamie County Clerk`s office in "full protest mode."
A federal judge on June 6, 2014, briefly struck down the state`s ban on same-sex marriage, which sent many gay couples in Wisconsin to their clerks` offices, marriage applications in hand...
...Full Story Here

Ken Notes: This is a great read about a great leader over the decades.

---
---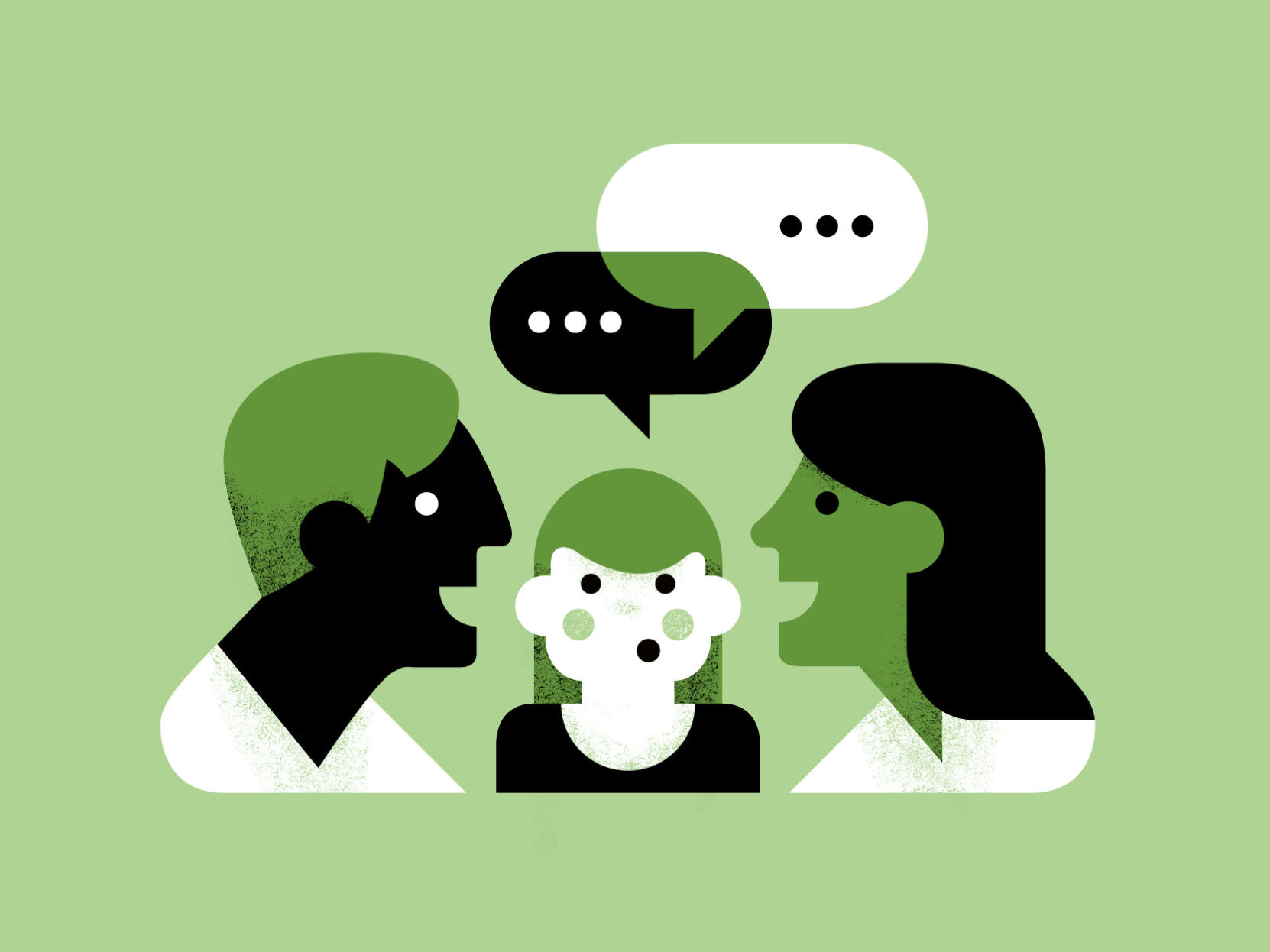 An effort that began in summer 2021 to gauge the Madison Metropolitan School District's equity work found that students, parents and staff are aware of some district efforts toward diversity, equity and inclusion but want more involvement and more communication with district administration...
...Full Story Here

---
---
The University of Wisconsin-Stevens Point and its faculty and staff members have been recognized recently for achievement and excellence, the university announced this week...
...UW-Stevens Point earned the Campus Prevention Network Seal of Prevention for its online prevention and wellness programs. Only 12 percent of colleges and universities in the nation earn the recognition. The seal represents the highest standard for online prevention education on issues of sexual assault, alcohol and drug misuse, mental health, diversity and inclusion. ...

...Mark Speirs, UWSP's Small Business Development Center, won the Diverse Business Champion award at the Wisconsin Marketplace Conference for his commitment in supporting underrepresented entrepreneurs and the strong relationships he has with diverse small business support organizations regionally and statewide....

...Full Story Here

---
---
Like most veterinarians, Ruthanne Chun DVM'91 knew she wanted to be a veterinarian from childhood.
"You know the cliche of 'I've always loved animals.' As a kid, I wanted to be a veterinarian, and when I grew, I realized that I could actually do just that," she says.
Chun has gone above and beyond in her dream to be a veterinarian. At the UW-Madison School of Veterinary Medicine, she serves as the chief of large animal services, section head and clinical professor of medical oncology, and co-chair of the professional development curriculum working group...
...Full Story Here

---
---
In many ways, it all started with Jerry Lawson.
The trailblazing engineer helped lead the team that developed the first home video gaming system with interchangeable cartridges, which opened up a whole new world of playing games at home in the 1970s.
The move paved the way for future systems like Atari and Super Nintendo, and by the time Lawson died in 2011, his legacy was imprinted on the video game industry.
It was rare to see Black engineers working in tech decades ago, but Lawson wasn`t alone....
...Full Story Here

---
---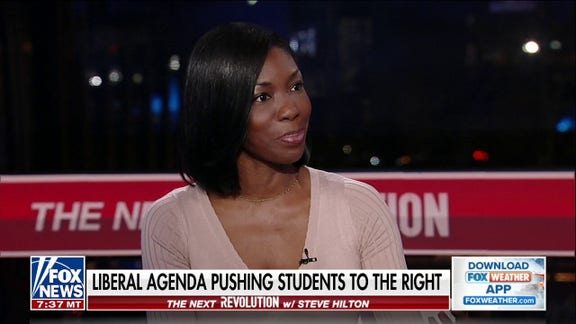 The university clarified that students would not be punished for protected First Amendment speech
The University of Wisconsin-Milwaukee (UWM) updated its bias reporting system (BRS) following a legal demand letter sent by Southeastern Legal Foundation's (SLF) which warned that the university`s BRS infringed on students' First Amendment freedom of speech...

...Full Story Here

An Observation: There's an old saying in the law: "Your liberty to swing your fist ends just where my nose begins." Attributed to such a diverse cast of characters as Oliver Wendell Holmes, John Stuart Mill, and even Abraham Lincoln, the exact genesis of the quote is uncertain, but in general it conveys the principle that your right to exercise whatever "liberty" you think you're entitled to ends when that liberty threatens someone elses life and safety. Perhaps John B. Finch expressed the intended meaning best when he declared "Neither in law nor equity can there be personal liberty to any man which shall be bondage and ruin to his fellow-men."

---
---
The 15th Outstanding Women of Color Awards was held at Union South Thursday to celebrate the achievements of women of color in the University of Wisconsin community.
The annual event, hosted by the Division of Diversity, Equity and Educational Achievement, included a welcome speech from Deputy Vice Chancellor and Chief Diversity Officer LaVar J. Charleston and 2022 UW Outstanding Women of Color Honoree Cat N. Burkat, opening remarks from UW Chancellor Jennifer Mnookin, award announcements and closing remarks.
As part of Women's Herstory Month, the event acknowledges and honors women of color at UW, including faculty, staff and alumni, who have excelled in their efforts and made major contributions to UW and the greater community....
...Full Story Here

---
---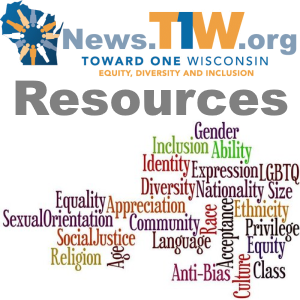 Our resource links continue to grow and were taking up a lot of space in the weekly news letter so we moved them
here
or at the story link.
Please send us resources, reports, funding opportunities, best practice ideas, and other materials that may help your peers in their DEI journey. We will continue to expand this catalogue of tools and now will be able to include more details about each one...
...Full Story Here

---
---

---
---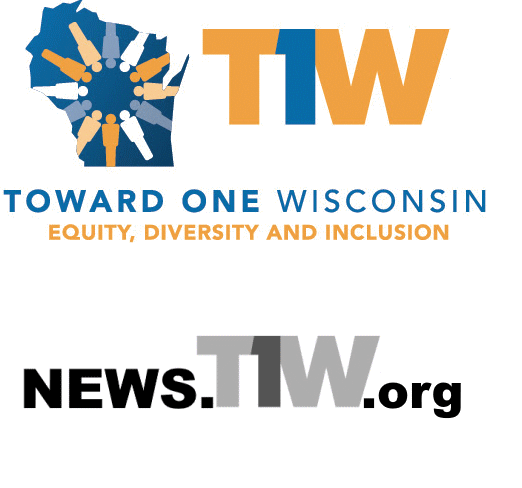 Organizers of Toward One Wisconsin Conference (T1W), an annual conference on diversity, equity and inclusion (DEI), have announced the launch of the T1W Newsletter, Website, and Member Network.
News.T1W.org (the weekly newsletter) is a collection of articles, events, and original content, from across the State and Nation on Diversity, Equity & Inclusion. We are attempting to keep you informed, archive best practices and promote events that further this cause in the State. Of course the culmination of our efforts is the annual T1W Conference.
In addition to a weekly newsletter featuring DEI news and updates, members have the ability to connect with other professionals, as well as share updates on what they are doing to move the needle on DEI issues in their communities, businesses or organizations.
The Newsletter is sent to between 1,500 and 2,000 individuals each week. While anyone may subscribe for free at the Website, we have worked hard to add DEI Professionals, Government Officials, Business Leaders and Press Outlets to our database. We have an open rate in excess of 40% (well above industry standards) and a substantial number of click-throughs to the original articles or resources.
We keep all of our articles in a searchable database so that older stories can be recalled months or years after they were first published. This allows us to maintain a best practices resource by exploring what others in the State have done before.
We also aggregate a permanent collection of resources from across the state and nation. These will allow DEI professionals to see what others have done, review resource materials, share ideas, and expand the resources they make available to their own members.
The Toward One Wisconsin Conference began with a mission to foster and sustain a statewide culture that understands that diversity, equity and inclusion are essential to the state's continued excellence. Since the first conference in 2019, T1W has brought together thousands of attendees from diverse backgrounds to have broad ranging conversations around the work of DEI and how to move from talk to action.
"It's incredibly important that this work doesn't stop once the conference is over each year," said T1W organizer, Eric Giordano. "The T1W Network will allow those interested in DEI to stay up to date, engaged, and connected to what others are doing."
Members are encouraged to submit updates, articles, and stories on the work that they are doing. These articles will then be shared on the T1W Network website and newsletter.
Wherever you are on your Diversity, Equity & Inclusion (DEI) journey, there's something for you at Toward One Wisconsin. Whether you're just starting out and overwhelmed, or you're a leading activist in your community, this conference and the T1W network will provide best practices, insights and implementation tools to help you take the next steps. Across all sectors of business and life in Wisconsin, parallel efforts are underway to prioritize DEI. We may be in different places based on the diversity of our experiences, but we're all traveling the same journey: Toward One Wisconsin.
Email us at:

Newsletter Editors
Ken Harwood

Advocating for WisconsinKen [at] KenHarwood.com
608.334.2174
...Full Story Here

---
Start Week: 8 - Query String:SELECT * FROM T1W WHERE `issue` > 8 and volume = 11 OR `issue` > 90 ORDER BY sortorder