---

---
---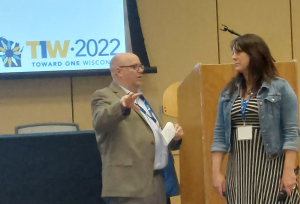 I had the opportunity to attend the regional summit in Superior last week. This proved to be a great opportunity for those in attendance. My first observation is that if you want to energize a crowd of people first thing in the morning you can not do better than having the Chiwaagamin Singers and Dancers open your event.
The concept of unlearning what we think we know presented by Christina Woods was very interesting and it is good to understand that what we know may not always align with what we should know. Associate Justice Tricia Zunker for the Ho-Chunk Nation Supreme Court had a wealth of information on the history and relevance of tribes in Wisconsin and changed my paradigm and thinking about our State and its history.
I also attended two breakout sessions that were both informative and thought provoking. The best part of the conference was the open and accepting environment to discuss and share a wealth of ideas and network with others interested in and actively working on DEI.
I would strongly encourage others to consider setting aside some time to meet and discuss your region`s DEI goals and objectives and feel free to let us know how we can help. Finally thanks to all the UW Superior Staff, Presenters, WIPPS, and most importantly the attendees for a great event.
I can`t wait to see everyone in Appleton April 25 – 26, 2023!

...Full Story Here

---
---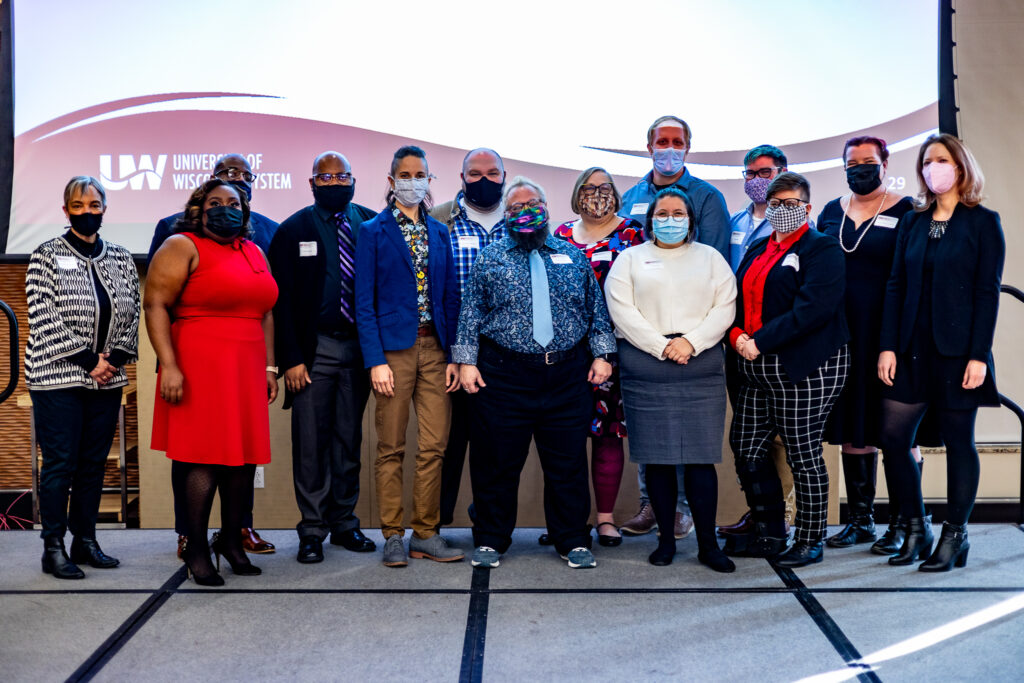 12 honorees of 2022 Dr. P.B. Poorman Award for Outstanding Achievement on Behalf of LGBTQ+ People
MADISON, Wis.—The University of Wisconsin System has announced the 12 honorees of the 2022 Dr. P.B. Poorman Award for Outstanding Achievement on Behalf of LGBTQ+ People, an annual honor given to LGBTQ+ people or their allies who have helped to create a safer and more inclusive climate for LGBTQ+ people. The award celebrates the memory and legacy of Dr. Paula B. Poorman, a highly regarded faculty member at UW-Whitewater dedicated to improving the lives of LGBTQ+ people.
This year marks the 14th anniversary of the founding of the Dr. P.B. Poorman Award. The recipients of the award will be honored on November 10, 2022, in Madison during a ceremony hosted by UW System. The awards ceremony and reception will be held in conjunction with UW System's presentation of the Outstanding Women of Color in Education Awards.
"Honorees are helping build a better experience for our students, faculty, and staff," said UW System President Jay Rothman. "This award recognizes their achievements in creating a safer and inclusive climate at our universities."
The honorees of the 2022 Dr. P.B. Poorman Award for Outstanding Achievement on Behalf of LGBTQ+ People are:
• Dorothy Chan, Assistant Professor of English, UW-Eau Claire
• Stacie Christian, Assistant Vice Chancellor of Inclusivity, UW-Green Bay
• Robert F. Allen, Professor of Mathematics, UW-La Crosse
• Finn Enke, Professor, Gender & Women's Studies and History; Director, LGBTQ+ Studies Certificate Program, UW-Madison
• Luke Olson, Co-chair, Chancellor's Advisory Committee for LGBTQ+ Advocacy, UW-Milwaukee
• Kiersten Karlsen, Assistant Dean of Students, UW Oshkosh
• Beck M. Hanner, Student, President of Alliance for Gender and Sexuality, UW-Platteville
• Natalie Rodgers, 2022 Graduate, UW-River Falls
• Missy Habberley, Student Engagement Program Manager, Campus Activities and Student Engagement, UW-Stevens Point
• Alexandra Hall, Senior Lecturer, Biology, UW-Stout
• Tammy R. Fanning, Associate Dean of Students, Title IX Coordinator, UW-Superior
• Robin K. Fox, Interim Provost, UW-Whitewater
Each UW System university was invited to select one individual

...Full Story Here

---
---
GREEN BAY - When you walk into Stacie Christian`s office at the University of Wisconsin Green Bay, you`re greeted by a short woman with wavy brown hair and a soft smile.
Her door is decorated with a Pride flag, UWGB Alumni and Supportive And Friendly Environment (S.A.F.E.) Ally stickers to show that all who come in are welcome.
As the assistant vice chancellor of inclusive excellence across the four UWGB campuses, Christian is all about impact ? what she can do to support students and make UWGB and the Green Bay community more inclusive of LGBTQ+ people and all other minority groups...
...Full Story Here

---
---

Presentation applications
Due Dec. 1
Do you have a passion for equity, diversity and inclusion? Do you want to share your expertise, experience or research? We want to hear from you!
Presentation applications for the 2023 Toward One Wisconsin Conference close December 1st.
Toward One Wisconsin is seeking proposals that feature collaborative and innovative approaches, best practices, cutting edge research and/or success stories that focus on our four conference tracks:
Workforce Track: Increasing Opportunities for Inclusion in Wisconsin`s Workforce
Community Track: Creating Inclusive Communities
Education Track: Cultivating Equity in Education
Health Track: Building Health Equity in Wisconsin
The Toward One Wisconsin Conference began with a mission to foster and sustain a statewide culture that understands that diversity, equity and inclusion are essential to the state's continued excellence. Since the first conference in 2019, T1W has brought together thousands of attendees from diverse backgrounds to have broad ranging conversations around the work of DEI and how to move from talk to action...

...Full Story Here

---
---
Renaissance Theaterworks (RTW), "theater by women, for everyone," is thrilled to welcome back Sarah Kriger Hwang as the company's Marketing Director.
Sarah came to RTW in 2003 as their first "official" Marketing Director (part-time). During her nine-year tenure, Sarah developed RTW's first subscription renewal program, retooled ticket pricing, helped move the company to the Broadway Theater Center, increased revenue by 100%, developed a new logo and branding campaign, created Play Club, and originated RTW's signature "taste counts" tradition of giving each patron a chocolate as they exit the theater. Most of these efforts are still in place and have contributed to Renaissance Theaterworks' reputation for excellence and uninterrupted history of debt-free operation....
...Full Story Here

Ken Notes: This is a great story. She has MS and a history of giving, an inspiration!

---
---
SRAI 2022: Hiring managers called on to support employees from underrepresented groups
Diversity and inclusion are "fragile" in the United States' research administrator workforce, the sector has been warned.
Jill Landrum, manager of the grants and contracts office at the Medical College of Wisconsin
, urged research managers to support people from underrepresented groups during a talk at the Society of Research Administrators International annual conference in Las Vegas, Nevada. If managers do not act, warned Landrum (pictured), the state of diversity and inclusion in research administration will worsen.
"Diversity and inclusion [are] fragile," Landrum said. Hiring managers "have to take the responsibility to support underrepresented talent", she added, "otherwise we will have more gaps in diversity and inclusion in our workforce"...
...Full Story Here

---
---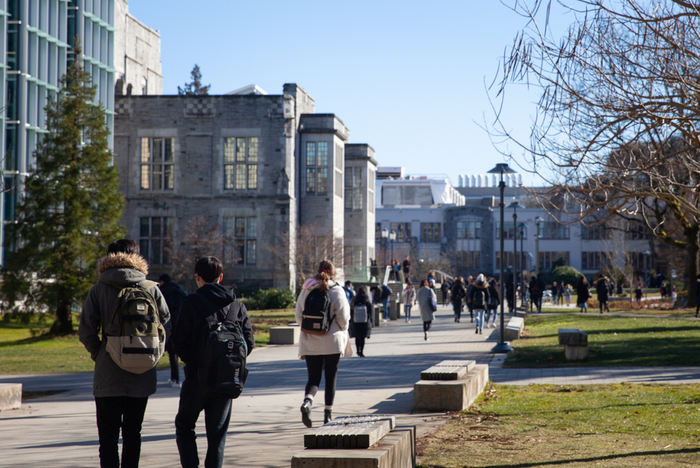 MADISON, Wis. – University of Wisconsin System President Jay Rothman announced today that a team of faculty researchers will distribute a survey to students starting Monday with a goal of soliciting student attitudes toward free speech, viewpoint diversity, and self-censorship on campus.
Rothman also announced that the UW System would expand its efforts to promote citizenship and civil dialogue at UW universities and beyond.
"The First Amendment is a bedrock principle of American democracy...
...The research team includes Tim Shiell, professor of philosophy and director of the Menard Center for the Study of Institutions and Innovation at UW-Stout; Eric T. Kasper, professor of political science and director of the Menard Center for Constitutional Studies at UW-Eau Claire; Geoffrey Peterson, professor of political science, UW-Eau Claire; and April Bleske-Rechek, professor of psychology at UW-Eau Claire. The survey is overseen by the Wisconsin Institute for Public Policy and Service (WIPPS) at UW-Stevens Point at Wausau, led by Eric Giordano, executive director...
...Full Story Here
Luke Notes: WIPPS is affiliated with this survey.

---
---
Participants in a recent pilot project learned about ways to build their businesses.
The clean energy and green building industries are growing rapidly.

And Baltazar De Anda Santana of the Latino Academy of Workforce Development in Madison, Wisconsin, wants to make sure people of color share in the benefits.

"I want to see Latinos, I want to see African Americans, doing solar installation," he says. "I want to see them out there, making the money that is going to help them not just support their families, but for them to be able to have options, to have opportunities."

So to equip people with the knowledge they need to break into the industry, his group helped lead a pilot program for minority contractors.

...Full Story Here

---
---
There's probably not a single U.S. company of any significant size that doesn't wish to have a broadly diverse workforce that, to use a popular phrase, "looks just like America."
Most larger companies—and many smaller ones— have formal programs to promote such outcomes. Some may have a chief diversity officer, and the company's commitment to diversity, equity and inclusion (DEI) may occupy a prominent position on the company's Web site and be one of the perennially top topics for senior management when they meet...
...The best approach to DEI is striving to make work better for everyone. DEI for everyone requires a better understanding of what all coworkers find challenging, what they find welcoming and what they find comforting. And that task is too big for any single DEI leader or even department. For DEI to be about everyone it needs to be the responsibility of everyone.
...Full Story Here

Ken Notes: An interesting article and observations. I might suggest it is the role of the DEI leader or department to involve and include everyone in the process.

---
---
As Tiffany Leist manipulates the joystick on the Action Trackchair, the tank-like rubber treads roll her over the roots, rocks and undulations of the Sentinel Trail in Peninsula State Park. These seemingly minor obstacles have made hiking in the woods a dangerous endeavor for most of her 35 years, but today she makes her way down the trail a few steps away from the crowd at the base of Eagle Tower and into the peace of the woods.
A broad smile spreads across her face, and for a few rare moments, Leist is speechless – lost in the woods in an experience that most of us take for granted every day.
"I get tired really fast," Leist said earlier when explaining her struggle to enjoy the outdoors in this way. "I can't keep up. But with this I can go several miles instead of being made fun of."
Leist was born with cerebral palsy...
...Full Story Here

Ken Notes: I love this idea!

---
---
Employee resource groups (ERGs) are a fundamental part of effective diversity, equity, and inclusion strategies set by Human Resources leaders. However, to get the most out of them, organizations must be mindful of certain guidelines and parameters. After all, ERGs run the risk of becoming mere mailing lists or clubs for people with similar hobbies rather than activist groups that can make a difference and help define the workplace culture....
Provide Structure...
Gain Leadership Buy In...
Nurture ERG Leaders...
Insist on a Plan...
...Full Story Here

Ken Notes: Some good ideas...

---
---

...Full Story Here

Notes:

---
---
WASHINGTON, Nov. 28, 2022 /PRNewswire/ -- Internet2 today announced four recipients of the 2022 Internet2 Inclusivity (I2I) Scholarship, which is centered on increasing the meaningful participation of women information technology professionals in the research and education (R&E) community.
This year`s I2I Scholarship recipients (include):
Steffanie Johnson, IT security risk analyst and team lead with the Office of Cybersecurity at the University of Wisconsin–Madison;
They will be recognized during a lunch session, "I2I: Creating a Mentorship Program," at the Technology Exchange on Wednesday, Dec. 7...
Steffanie Johnson
Steffanie is an IT security risk analyst and team lead with the Office of Cybersecurity at the University of Wisconsin–Madison. She specializes in cybersecurity risk management and compliance to guide campus partners in implementing security controls necessary for reducing risk to safeguard systems and data. In prior roles, she has worked for private global corporations providing expertise in IT security with a key focus on auditing and compliance. Some of her responsibilities have been to assist companies with technology acquisitions and divestitures, ERP security administration, policy writing, cloud security, and the continual implementation of the risk management framework at UW–Madison. Steffanie is an ISACA Certified Information Systems Auditor (CISA) and holds a Bachelor of Arts from the University of Wisconsin–Madison....

...Full Story Here

Notes:

---
---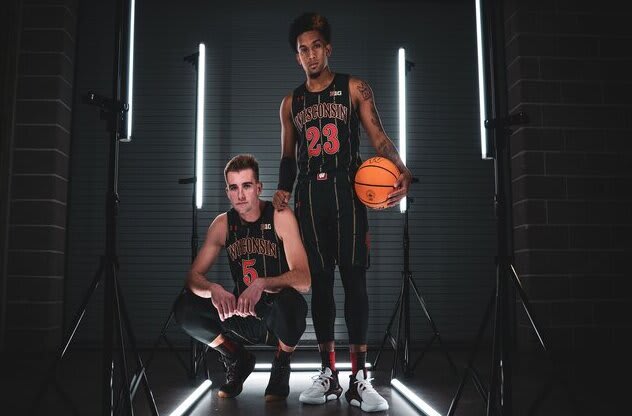 MADISON, Wis. – The University of Wisconsin athletic program has only had two colors in its jersey color palette for decades: the simple cardinal and white. No longer, as this year's Badgers basketball teams are breaking the mold in a bold statement.

In partnership with Under Armour, the third edition of the men`s basketball "By the Players" uniform is a striking black uniform with gold pinstripes, believed to be the first UW uniform that strays away from the traditional red or white...

...The alternate uniforms are scheduled to make their debut when the Badgers host Grambling State on December 23, then again later in the season in recognition of Black History Month...

...The jerseys are embellished with the words "EQUALITY, UNITY, WISCONSIN FORWARD" within the gold pinstripes to represent diversity and inclusion...
...Full Story Here

---
---

Greetings to all our conference attendees,
It is my honor to welcome you to the 2022 UW–Madison Diversity Forum, hosted by the University of Wisconsin–Madison's Division of Diversity, Equity & Educational Achievement (DDEEA). This year's Diversity Forum, The Power of Remembering: Reclaiming Our Legacies to Imagine New Futures, calls for us to take a deeper look into the histories that have shaped UW and ourselves. I trust that you have come ready to learn and engage with others and that you will leave the Forum energized to help create, promote and sustain equitable and inclusive working and learning environments characterized by a genuine sense of belonging....
...Full Story Here

Ken Notes: Opening remarks from The Diversity Forum, held on November 14 & 15, 2022 on the UW Madison Campus.

---
---
The board chair for Milwaukee Women inc says a new Nasdaq rule requiring annual disclosures of diversity statistics will improve representation among business leadership.
"As we begin to see these organizations really making it an intentional business strategy to add diversity to their board, we will begin to continue to see movement towards a more diverse board across not just Nasdaq organizations, but all companies," Kim Stoll said during a recent meeting of the Milwaukee Rotary Club.
Stoll also highlighted a number of findings from the group's 2022 Research Report, which shows the percentage of women on the boards of the top 50 public companies in Wisconsin reached 26.3 percent this year. This is the first time that figure has exceeded 25 percent, and marks an improvement over 2021 when it was 23 percent, she said.

...Full Story Here

---
---
MILWAUKEE (WISN) — November is Native American Heritage Month and an indigenous chef is sharing her culture and food with Milwaukee.
Chef Jessica Paemonekot is the executive chef of Ketapanen Kitchen.
"In the Menominee language, ketapenen is an expression of love," she explained.
She is a lifelong member of Wisconsin's Menominee Tribe and represents the only Native American executive chef in Chicago.

"It's like, 'Wow, we're in 2022 and this is just now happening?'" she said. "Those doors were never open to us, and now that they're opening up, hopefully I can open them up for everyone behind me," Paemonekot said.

On Wednesday, she opened those doors to the Marquette University community. Partnering with the Office of Institutional Diversity and Inclusion, the Native American Students Association, Dining Services and the Center for Engagement and Inclusion, for a series of cooking demonstrations; sharing her love of food and culture...
...Full Story Here

---
---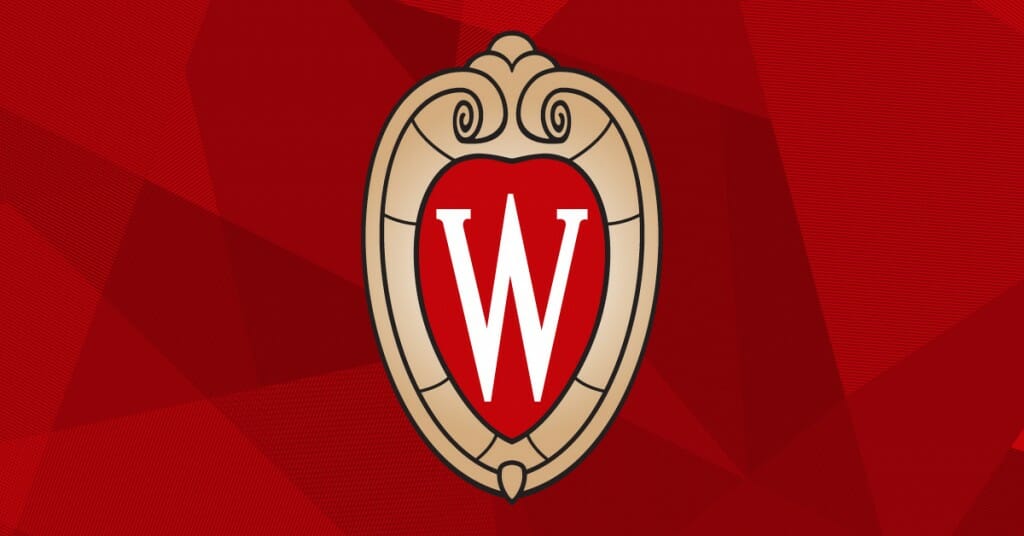 A task force that spent several months analyzing the results of a student survey on campus climate has completed its work and submitted a set of recommendations to LaVar J. Charleston, vice provost and chief diversity officer, and Lori Reesor, vice chancellor for student affairs.
The recommendations presented by the Campus Climate Survey Task Force have now been forwarded to university leaders, who will review them to assess possible implementation strategies...
...Full Story Here

---
---
People of color can face challenges accessing capital and support for their businesses
Natalie Harris and her husband Cal love waffles. At home, they make them all the time for friends and family. Eight years ago, Natalie bought Cal a commercial waffle iron for his birthday. And the Superior couple always had a secret dream to one day open their own tea and coffee shop with a waffle bar on weekends.

"Then, when the pandemic hit, I got laid off from my job," in corporate marketing, Natalie said. "I had been there almost 10 years. And then, we went on a road trip. And, on that road trip, we kind of said, `Hey, let`s do this. Now is the time.`"..
...Full Story Here

---
---
Oconomowoc, Wis.-based Rogers Behavioral Health has changed its EHR to advance gender-affirming care.
A 2015 survey found that 23 percent of transgender adults avoided necessary healthcare out of fear of mistreatment by providers. The Rogers team aimed to improve this by changing the term "preferred name" to "chosen name" and "legal name" to "given name" in the EHR.
Additionally, the clinic changed the dropdown registration menu that included a patient`s preferred pronouns, gender identity and sex assigned at birth, according to a Nov. 21 Oracle Cerner blog post.
"We believe that all people deserve environments where they`re respected, treated with dignity, and can be their authentic selves," Jessica Langill, Rogers` equity, diversity and inclusion coordinator, said in the post. "We have committed to continually grow and hold ourselves accountable to being an equitable, diverse, and inclusive environment for employees while offering culturally responsive and affirming care for our patients and families."
...Full Story Here

---
---
Anti-diversity backlash has reached a precipice. There is growing skepticism regarding diversity, equity, and inclusion (DEI) efforts and there have been attacks to programs designed to advance diversity. The demands for more conversations that center harmed and marginalized populations have been stifled, as society becomes more polarized. Carolynn L. Johnson has seen this unfold over the past two decades as the CEO of DiversityInc. Over the years, DiversityInc has become the premiere source for DEI-related information and best practices, and they've developed systems for benchmarking DEI. Johnson sat down for an interview to discuss the current state of DEI and how to combat anti-diversity propaganda....
...Full Story Here

Luke Notes: Carolynn Johnson expresses some good information that includes opinion and personal observations. As always note these are not the opinions of T1W, WIPPS, or WisconsinDevelopment.

---
---


The Toward One Wisconsin Conference began with a mission to foster and sustain a statewide culture that understands that diversity, equity and inclusion are essential to the state's continued excellence. Since the first conference in 2019, T1W has brought together thousands of attendees from diverse backgrounds to have broad ranging conversations around the work of DEI and how to move from talk to action.

April 25 – 26, 2023 – Fox Cities, WI
Ending Soon!
We invite presenters to submit proposals that include collaborative and innovative approaches, best practices, cutting edge research, and/or success stories that focus on our four conference tracks:
Track I: Increasing Opportunities for Inclusion in Wisconsin`s Workforce
Track II: Creating Inclusive Communities
Track III: Cultivating Equity in Education
Track IV: Building Health Equity in Wisconsin
...Full Story Here

---
---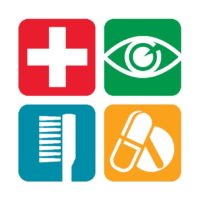 YWCA Rock County is thrilled to announce the selection committee chose HealthNet of Rock County as the 2022 Dorothy Height Diversity in the Workplace award recipient. This award recognizes a business or organization within Rock County that has demonstrated recognition of the strengths provided by racial diversity. The business or organization must also exhibit a sustained commitment in the pursuit of cultural diversity, inclusion and retention in the workplace. Leading by example, nominees are transforming our increasingly diverse community into a truly inclusive environment where employees are valued for their talent and are able to reach their full potential.
"We are honored to receive the Dorothy Height Diversity in the Workplace Award because it reinforces our philosophy that we cannot provide healing and inclusive care without an inclusive workplace"...
...Full Story Here

---
---
MADISON, Wis. — St. Mary's Hospital in Madison celebrated the diversity of its staff with interactive artwork on Monday as part of its annual Mission and Heritage Week.
Every year, SSM Health partners with a local artist to create art that represents the unique background of hospital team members. This year, they partnered with artist Mike Lroy, who made interactive canvas maps to show how "The World Works Here."
He says it's his hope he can influence others with his work.

"This is different because there is already a defined detail that I'm trying to mimic and not forget anyone or any region, and it is definitely a new challenge I am willing to take," Lroy said about his piece.

As part of Mission and Heritage Week, team members on the St. Mary's Madison campus were invited to choose the map they find most meaningful to represent their background and place a pin on it to indicate their heritage....
...Full Story Here

Ken Notes: What a great idea! Any business or community could create one of these to show the diversity of their residents or employees...

---
---
Wisconsin shouldn't and needn't be the worst state in America for Black people to live. Milwaukee, and Madison, shouldn't and needn't be the worst cities in America for Black people to live.
Our national reputation, based on statistical data showing racial disparities in education, criminal justice and income is limiting our ability to attract and retain talent and grow our economy; in addition to being morally wrong. It's destructive. It's embarrassing. And it's often met with the response/question, "What can I do?" The implication is that the problem is too big and thus the answer is "nothing."...
...Full Story Here

---
---
MADISON, WI. NOV. 17, 2022 – Diverse businesses will have the chance to learn about opportunities related to the selection of the City of Milwaukee as the host of the 2024 Republican National Convention in an exclusive presentation at this year's MARKETPLACE Wisconsin, the Governor's Conference on Diverse Business Development, on Dec. 6.
The site agreement, which was signed by the City of Milwaukee, the MKE 2024 Host Committee and the Republican National Committee, provides bid preferences for minority- and women-owned businesses. The agreement defines diverse businesses as those owned by women, minorities, veterans, disabled and LGBTQ people...
...MARKETPLACE will take place in-person Dec. 6 at the Wisconsin Center in Milwaukee and virtually on Dec. 7 for The Contracting Academy (TCA) sessions. Businesses can register at marketplacewisconsin.com for $60. The single registration fee includes two meals and a networking reception....

...Full Story Here

Ken Notes: I am just the messenger here and not advocating for the convention or any political bias. I do know the City of Milwaukee and the Convention Center are actively seeking a diverse workforce and inclusive environment...

---
---
UW-Madison upholds the consideration of race among many other factors in admissions.
The Supreme Court's decision in two major cases challenging affirmative action may have serious implications for affirmative action policies at the University of Wisconsin-Madison. If affirmative action is overturned, schools across the nation may be prohibited from using race as a consideration in the admissions process, according to the New York Times.

According to the Legal Defense Fund, outlawing race as a consideration in the admissions process would significantly reduce diversity across campuses nationwide. If the Supreme Court decides to outlaw affirmative action, changes will have to be made to the admissions process. Currently, UW-Madison upholds affirmative action...
...Full Story Here

Ken Notes:There is a lot of valuable information contained in the links in this story.

---
---

NORTHAMPTON, MA / ACCESSWIRE / November 4, 2022 / International Paper Company:
The American Forest & Paper Association (AF&PA) today announced its Better Practices, Better Planet 2030 Sustainability Award winners, which recognize exemplary sustainability programs and initiatives in the paper and wood products manufacturing industry. Five member companies were recognized for outstanding sustainability initiatives and International Paper was honored to receive a new award for Diversity, Equity and Inclusion for our Fighting Period Poverty in Our Communities initiative.
"We are honored by AF&PA`s recognition of our efforts to fight period poverty," said Tom Hamic, senior vice president, International Paper. "Our teams are putting a tremendous amount of effort and energy into our Vision 2030 goals - especially in diversity and inclusion and being a force for good in our communities. Thanks to our team members for their passion and commitment to address period poverty globally, and I want to extend our immense gratitude to our partners at Always® for their leadership and partnership in this effort."...
...Full Story Here

Ken Notes: International Paper Company has a strong Wisconsin presence...

---
---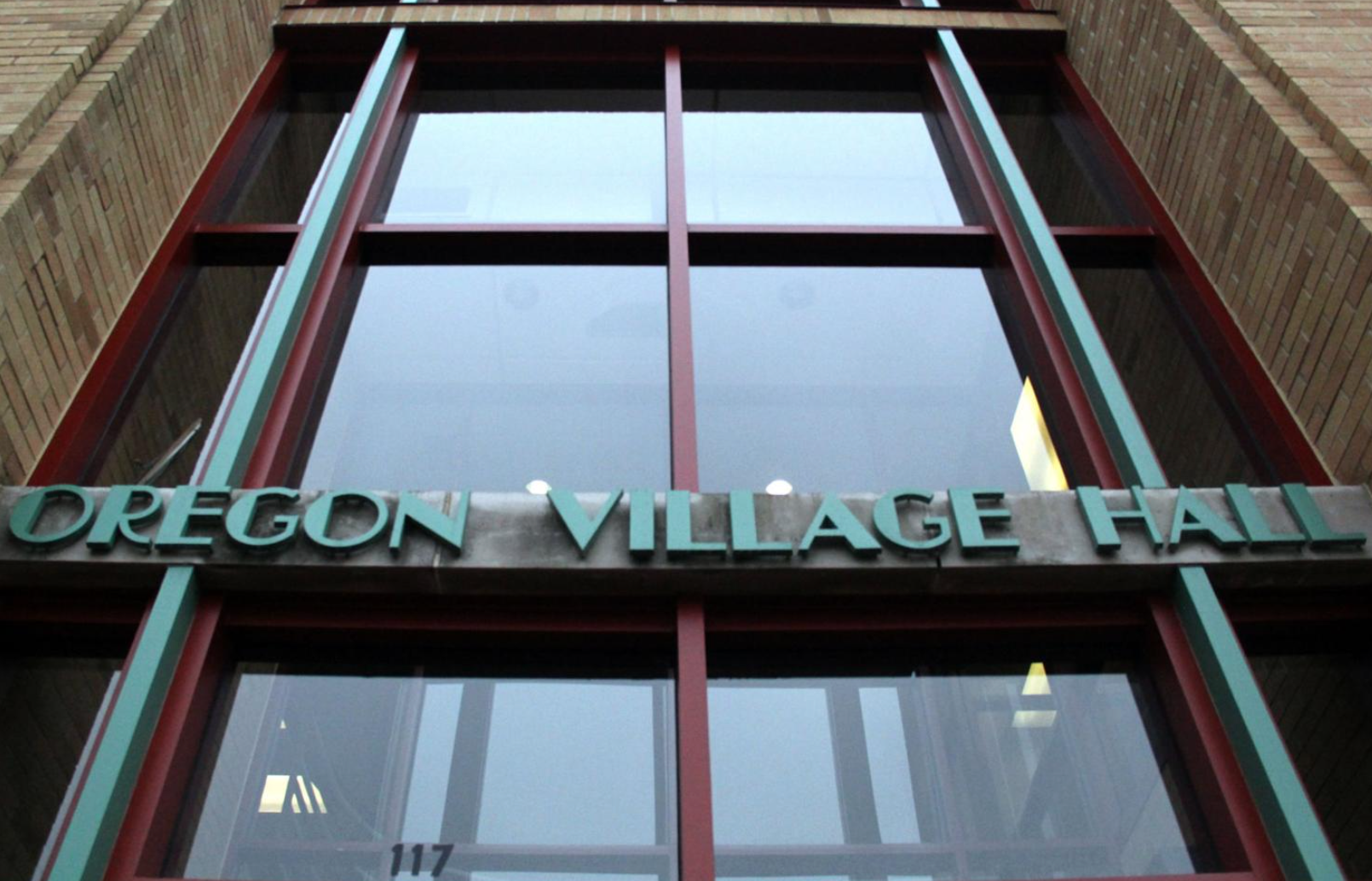 The Oregon Village Board decided to not yet release an official statement on the fatal shooting of Jose Jiminez by a Dane County Sheriff's detective in Oregon at their Monday, Nov. 21 meeting.
The Diversity, Equity and Inclusion (DEI) Committee brought a draft statement before the board. They cited the need to acknowledge the incident given the potential trauma of such an event in a smaller town and national conversations around law enforcement agencies' relationships with people of color.
The unofficial, draft statement read as follows: "The Village Board of Oregon wants to acknowledge that a tragic incident has occurred in our community. We are not at liberty to share much information at this time but are deeply aware of the trauma and impact such situations create....

...Full Story Here

Ken Notes: Oregon is struggling with what to say "after the incident" and it is a very difficult situation. One observation may be for communities to make statements on DEI, confirmed by boards or councils, prior to any event so their position is clear...

---
---
These local organizations are doing great work in our city – and they need your support.
For the third year, Milwaukee Magazine is partnering with Wisconsin Philanthropy Network to spread the word about local nonprofits and charitable groups that are bettering our community and helping the least fortunate. In the following pages, you'll find 21 remarkable organizations and learn about their work. We hope that these stories will inspire you to donate, volunteer or both....

...Full Story Here

Ken Notes: A very impressive list. Many are focused on DEI or serve those of diverse backgrounds.

---
---

---
---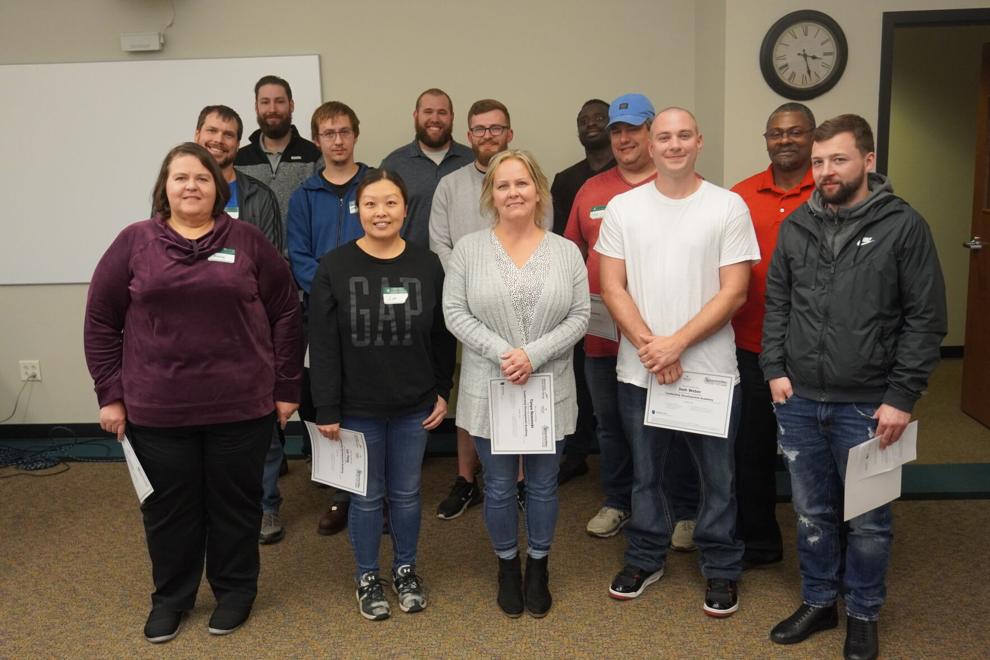 FORT ATKINSON- The Workforce Development Board of South Central Wisconsin partnered with Madison College and Opportunities, Inc. to grow the skills of incumbent workers in Jefferson County through a leadership academy.
Local businesses selected employees to attend the Leadership Academy to upskill from their current roles and fill the workforce needs of Jefferson County employers. Participating companies included Aztalan Engineering, Fisher Barton, Johnsonville, Jones Dairy Farm and Opportunities, Inc.
The 13 participants attended four training sessions that focused on topics including the essentials of leadership, time management, navigating conflict, and
diversity and inclusion
...
...Full Story Here

---
---
Program aims to boost confidence in women in male-dominated careers
The University of Wisconsin Center for Law, Society and Justice and the UW-Platteville Department of Criminal Justice and Social Sciences announced a partnership with the Wisconsin Department of Justice to create the "UW Women in Criminal Justice" program. The program mentors women at both universities who are interested in pursuing criminal justice.
Staff within the UW system have seen an increase in women interested in pursuing careers in the field, who need more confidence in their abilities as they face a male-dominated field, program founder and academic advisor in the Department of Criminal Justice and Social Sciences at UW-Platteville, Beth Tremelling, said in an email statement to the Badger Herald...
...Full Story Here

---
---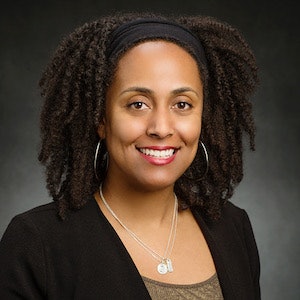 Dr. Anjalé Welton has been appointed the Rupple-Bascom Professor at University of Wisconsin–Madison (UWM). The professorship gives Welton funds over five years for research- and scholarly-related activities.
"School leaders need help cultivating school communities that are racially equitable and just," Welton said. "The resources provided by the Rupple-Bascom Professorship will help further my existing research-practice partnerships with school leaders engaged in anti-racist change."...
...Full Story Here

---
---
MENOMINEE INDIAN RESERVATION — Wisconsin Gov. Tony Evers, together with the Menominee Indian Tribe of Wisconsin and the Wisconsin Department of Transportation (WisDOT), has unveiled new dual-language signs for placement on state highways.
The signs indicate the Menominee Nation's tribal boundaries and other landmarks in both English and the Menominee Language, according to a news release from Evers' office...
...Full Story Here

---
---
The accrediting council for the American Bar Association (ABA) voted to no longer require the Law School Admissions Test (LSAT) for law school applications in an effort to increase racial diversity efforts, but experts told the Daily Caller News Foundation that the move could do the opposite...

The American Bar Association voted to no longer require the Law School Admissions Test (LSAT), a college admissions test, in the name of racial diversity but experts told the Daily Caller News Foundation the move could decrease efforts.


The LSAT can enhance racial diversity efforts by highlighting students who excel on the test but do not have high GPAs.


"The most obvious thing that will happen is that there may be one less metric that applicants can use to show their ability and to differentiate themselves from others in a way obviously related to what they will actually be required to do in law school. Ironically, it is not inconceivable that this scenario could hurt most underrepresented minorities," Devon Westhill, president of Center for Equal Opportunity, a group that works to promote colorblind equal opportunity, told the DCNF.
...Full Story Here

Ken Notes:Looks like many schools will still require the test and even more will include it in the evaluation process.

---
---
The Constellations program encourages students to dive into critical questions, while fulfilling gen-ed requirements.
Students who register for Communication Arts Professor Jenell Johnson's Health and Rhetoric course (aka Comm Arts 317) for spring semester will find themselves tackling a forest of fascinating questions—what does the concept of "health" mean to different groups, races and genders? How do culture and language impact the ways individuals receive medical information and interact with doctors? What role does the news media play in understanding health issues?...
...Full Story Here

Ken Notes:The Constellations Program is very interesting

---
---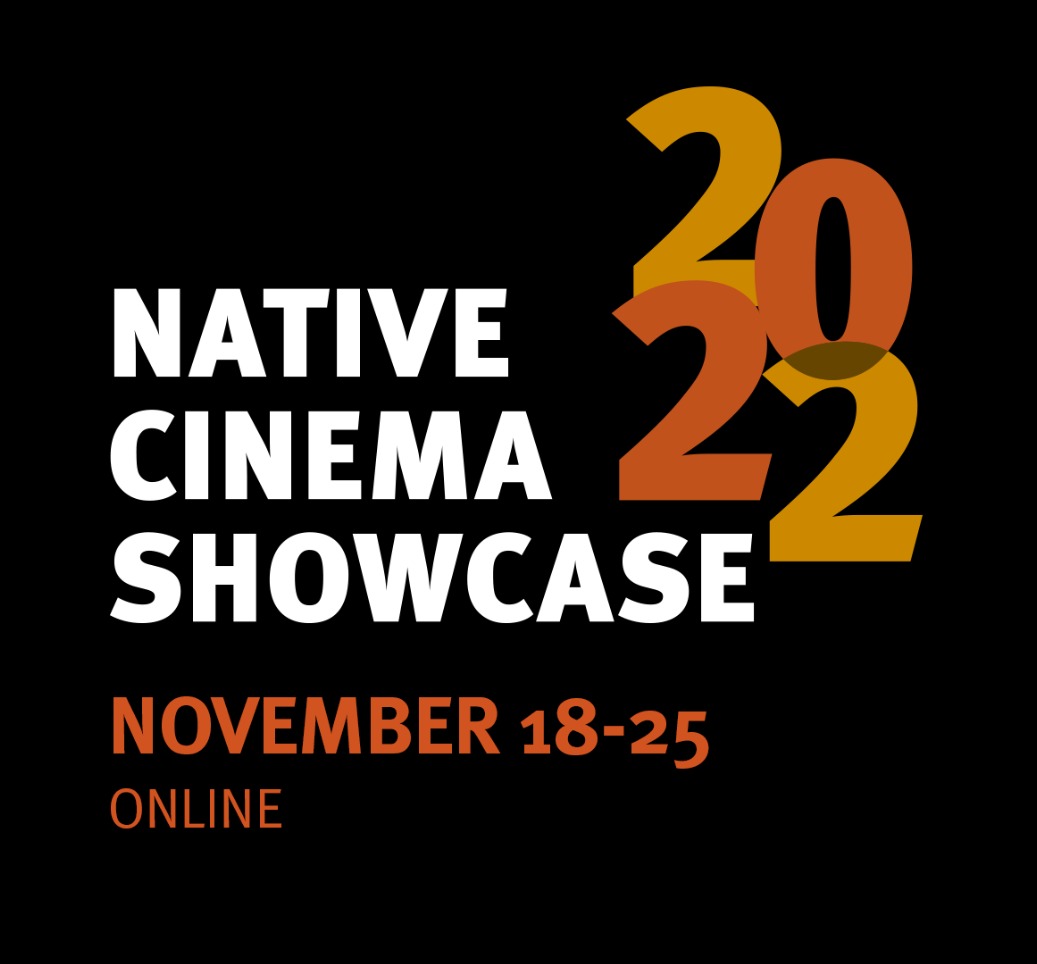 The museum's Native Cinema Showcase is an annual celebration of the best in Indigenous film. Embracing their communities' oral histories, knowledge and ancestral lands, Indigenous filmmakers are seeking guidance from the past and envisioning new paths for the future. The showcase provides a unique forum for engagement with filmmakers from Indigenous communities throughout the Western Hemisphere and Arctic.
The online program includes a total of 35 films (six features and 30 shorts) representing 30 Native nations in eight different countries: US, Canada, New Zealand, Mexico, Guatemala, Ecuador, Colombia and Sweden. There are 10 Indigenous languages spoken in the films. Genres include documentaries, music videos, kid-friendly shorts, films in Indigenous languages and more...
Online Link: nmai.brandlive.com…
Cost: Free

...Full Story Here

Ken Notes: November is Native American Heritage Month...

---
---
The Senate Monday cleared the way for a bill enshrining same-sex marriage rights while also providing a layer of religious freedom, setting up final passage of the Respect for Marriage Act later this week.
The chamber voted 61-35 to defeat a filibuster that would have prevented the bill from moving forward. A vote on final approval in the Senate is scheduled for Tuesday afternoon.
Wisconsin Democrat Tammy Baldwin, the first openly gay person to serve in the Senate, and other senators added the amendment to the House-passed bill to leave room for religious or conscientious objections...
...Full Story Here

---
---
As companies scramble to attract and retain talent, a growing focus on how to improve diversity, equity, and inclusion initiatives is gaining strength.

However, there are key differences between diversity, inclusion and belonging,Erin Thomas, head of diversity, inclusion and belonging at Upwork, at the recent CNBC Work Summit in October...
There are key differences between diversity, inclusion, and belonging.


One way that companies can showcase their diversity, belonging, and inclusion is by using data to track and disclose DEI initiatives.


Snack food company Mondelez releases an annual report called "Snacking Made Right," which tracks and discloses ESG initiatives.
...Full Story Here

---
---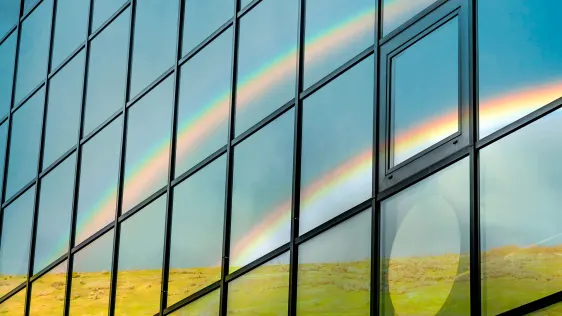 This expert on diversity and inclusion offers a 4-point plan for success.
In recent news, several high-profile companies' reputations have taken hits due to discrimination lawsuits—with judges finding in favor of the employees time and again. However, this should no longer be the case in the era of big data, people analytics, and AI.
Employees, candidates, and investors are demanding a change, and companies that want to remain competitive should take note. To be effective, an enterprise DEI program must:
Have data visibility & use insights to inform strategy
Align DEI objectives with company goals
Communicate with clarity & transparency
Commit to continuous improvement...
...Full Story Here

---
---
How does your organization approach diversity, equity and inclusion?
The answer to that question likely varies greatly depending on a number of factors, from what industry you work in and your seniority level to what gender, race and ethnicity you identify with. Decades of corporate efforts to improve company culture and equity have yielded varying results, but one takeaway is universal: Inclusion takes work, and it takes honesty...
...Full Story Here

---
---

---
---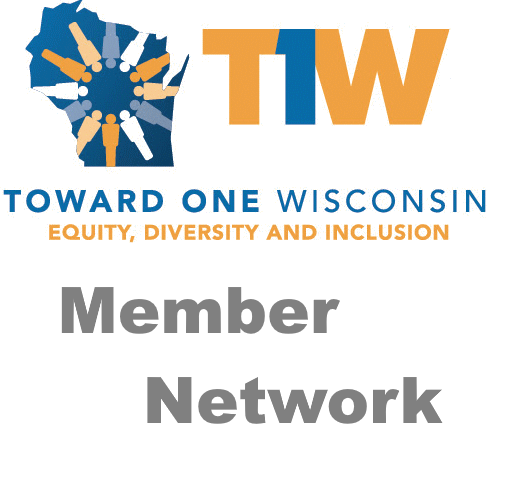 T1W Network Members
Toward One Wisconsin Network Members Are you looking to learn, connect, or collaborate with other DEI professionals in your community? Connect with these professionals at the story link...
...or join the T1W Network as a public member by clicking
here
.
...Full Story Here

Ken Notes: Feel free to also let us know what we can do to help, as well as send us your "stories" to share.

---
---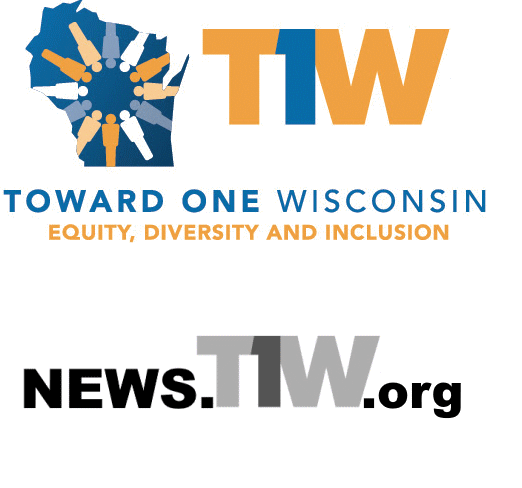 Organizers of
Toward One Wisconsin Conference
(T1W), an annual conference on diversity, equity and inclusion (DEI), have announced the launch of the T1W Network.
The T1W Network
is intended to be a convenor, network builder, and information resource for DEI work. The Network will provide pathways to meaningful connections, encourage people and organizations to move from talk to action, and build a pipeline for DEI leaders and activities in Wisconsin.
In addition to a weekly newsletter featuring DEI news and updates, members have the ability to connect with other professionals, as well as share updates on what they are doing to move the needle on DEI issues in their communities or organizations.
The Toward One Wisconsin Conference began with a mission to foster and sustain a statewide culture that understands that diversity, equity and inclusion are essential to the state's continued excellence. Since the first conference in 2019, T1W has brought together thousands of attendees from diverse backgrounds to have broad ranging conversations around the work of DEI and how to move from talk to action.
"It's incredibly important that this work doesn't stop once the conference is over each year," said T1W organizer, Eric Giordano. "The T1W Network will allow those interested in DEI to stay up to date, engaged, and connected to what others are doing."

Members are encouraged to submit updates, articles, and stories on the work that they are doing. These articles will then be shared on the T1W Network website and newsletter.
To learn more and register for the T1W Network, please visit:
inclusivity-wi.org/t1w-network
. If you have questions or would like to get involved, email us at info@wipps.org or T1W.org.News@gmail.com.
News.T1W.org
(the weekly newsletter) is a collection or articles, events, and original content, from across the State and Nation on Diversity, Equity & Inclusion. We are attempting to keep you informed, archive best practices and promote events that further this cause in the State. Of course the culmination of our efforts is the annual T1W Conference.
Wherever you are on your Diversity, Equity & Inclusion (DEI) journey, there's something for you at Toward One Wisconsin. Whether you're just starting out and overwhelmed, or you're a leading activist in your community, this conference will provide best practices, insights and implementation tools to help you take the next steps. Across all sectors of business and life in Wisconsin, parallel efforts are underway to prioritize DEI. We may be in different places based on the diversity of our experiences, but we're all traveling the same journey: Toward One Wisconsin.
Email us at:

Newsletter Editors
Ken Harwood

Advocating for WisconsinKen [at] KenHarwood.com
608.334.2174
...Full Story Here

---
Start Week: 45 - Query String:SELECT * FROM T1W WHERE `issue` > 45 and volume = 10 OR `issue` > 90 ORDER BY sortorder