---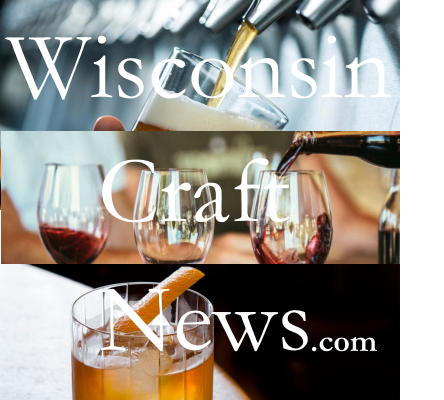 Wisconsin Craft News is an aggregation of positive news about Wisconsin`s Craft Beer, Wine, and Distillery industries. The website is online at
WisCraftNews.com
and the newsletter will is emailed to over 2,000 enthusiasts, businesses, and supporters each week.
...Full Story Here
---
WisCraftNews.com is a publication of the WisconsinDevelopment.com Network
Ken Harwood - Editor / Publisher - Ken@KenHarwood.com - 608.334.2174


---

---
---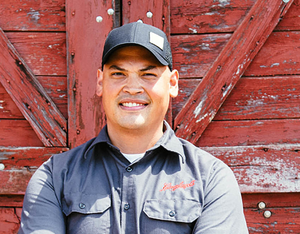 At the start of 2019, something extremely rare happened in Wisconsin: For the first time in nearly a quarter-century, Leinenkugel`s got a new Chippewa Falls brewmaster: John Hensley. We recently caught up with him for a chat.
At the start of 2019, something extremely rare happened in Wisconsin: For the first time in nearly a quarter-century, Leinenkugel`s got a new Chippewa Falls brewmaster.

Illinois native John Hensley, 42, became just the 11th person to hold that title in the brewery`s then 152-year history...
...Full Story Here

Ken Notes: Great interview. It is nice to see Leinenkugel`s keeping the local craft aspect of the brew even though they are owned by a mega corp. I hope this stays this way....

---
---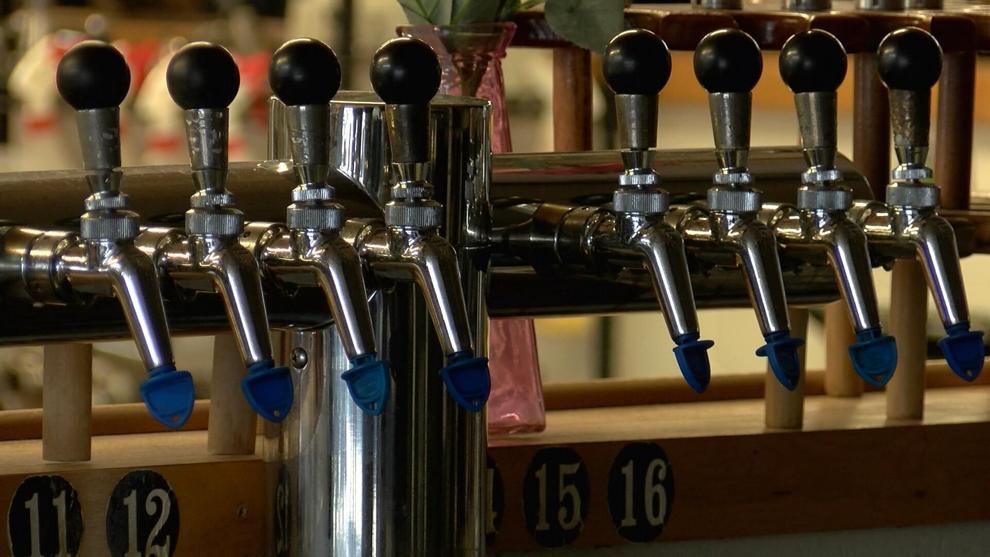 LA CROSSE, Wis. (WXOW) -- In 2022, the U.S. saw shortages and price hikes for carbon dioxide, or CO2, and it`s continuing to affect business - including breweries.
CO2 is used in a number of ways including promoting plant growth, as a food preservative, and to carbonate drinks. It`s actually a key element in brewing one of Wisconsin`s favorite drinks - beer.
"CO2 is a part of the natural fermentation process that all breweries employ to make beer," Pearl Street Brewery owner Joe Katchever said. "It`s produced by breweries but we also purchase CO2, food grade CO2, that`s used to push beer from tank to tank and also to carbonate."...
...Full Story Here

---
---

---
---
Hula Badger beer combines flavors of Maui and Stevens Point
A new beer celebrates the partnership and collaboration between Stevens Point and Kapaula, Hawaii. According to a release from Sentry, Stevens Point Brewery and Kohola Brewery worked together to create Hula Badger IPA.
"This unique brew combines the rich culture of Stevens Point, Wisconsin, with the tropical vibes of Lahaina, Maui, to create a truly unique and memorable experience," the release said.
The beer offers a clean and bright aroma, with notes of tropical citrus and stone fruit. Drinkers will taste flavors like pineapple, guava, lime, white peach and orange zest. Julie Birrenkott, Stevens Point Brewery's marketing director, said the Hula Badger IPA is a perfect combination of the two cultures...
...Full Story Here

Ken Notes: Sounds tasty!

---
---
Are you a soda fan? Then congratulations on being a Sprecher fan. Don`t try to tell us you`ve never had Sprecher; you`ve already savored it in your dreams. The Wisconsin brand has won a big fan following and frequent visitors for its fire-brewed root beer and honey-based recipes. In fact, we named it the king of our best root beer brands...
...Full Story Here

Ken Notes: They are all pretty good!

---
---

WiscCrantNews is developing a list of event calendars from across the state that feature Breweries Wineries of Distilleries and their related events. We will make this a permanent part of WisCraftNews so you can always find what going on in real time...

...Full Story Here

Ken Notes: By the way we recommend adding your event to eventbrite...

---
---
Bottles of Lakefront beer will soon be a thing of the past after the Milwaukee brewery announced a move to cans as a way of being environmentally friendly and more economically efficient.
"It's just what consumers are asking for, all of the data across the country and in Wisconsin show people prefer cans," Lakefront President Russ Klisch said. "Also, cans are easier to store and ship so it just makes sense to make the change now."...
...Full Story Here

Ken Notes: I do not get this but it is true. When I tended bar to get to know people in the community the customers asked for cans ten to one. I must just be old!

---
---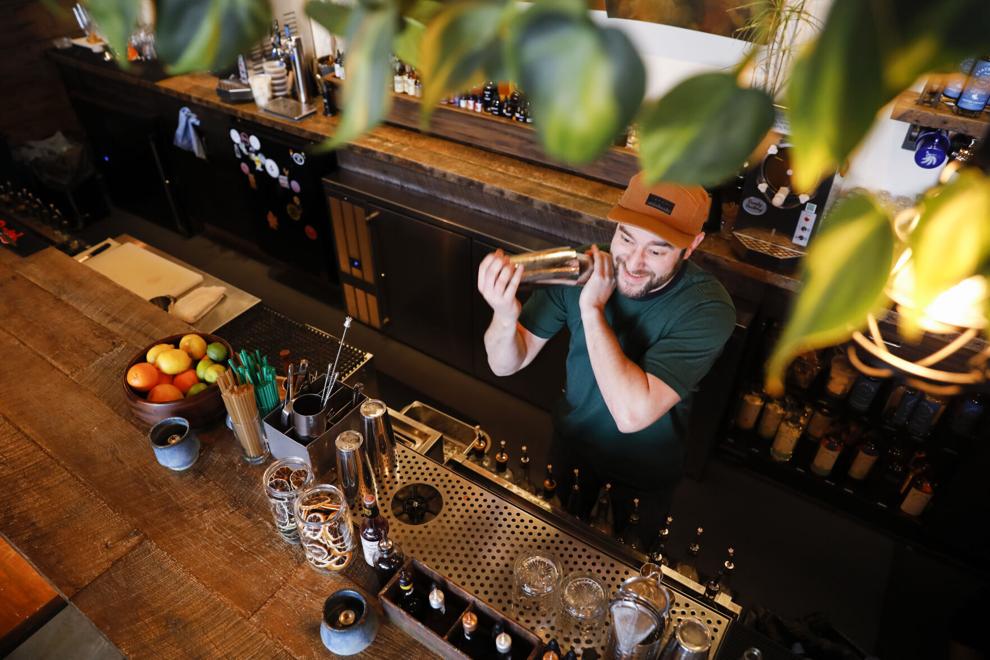 This January, Jenny Baldwin gave up alcohol.
Baldwin is not unique in this. One recent poll showed that 15% of adults in the U.S. planned to sober up for Dry January, a trend mostly driven by millennials.
It's tough for most social Wisconsinites to skip the Old Fashioneds at happy hour, but Baldwin's job adds a wrinkle. She co-owns a Madison bar on Park Street called Cordial, where she's "surrounded by alcohol all the time." Dry January has become an annual practice for her....
...Full Story Here

---
---

---
---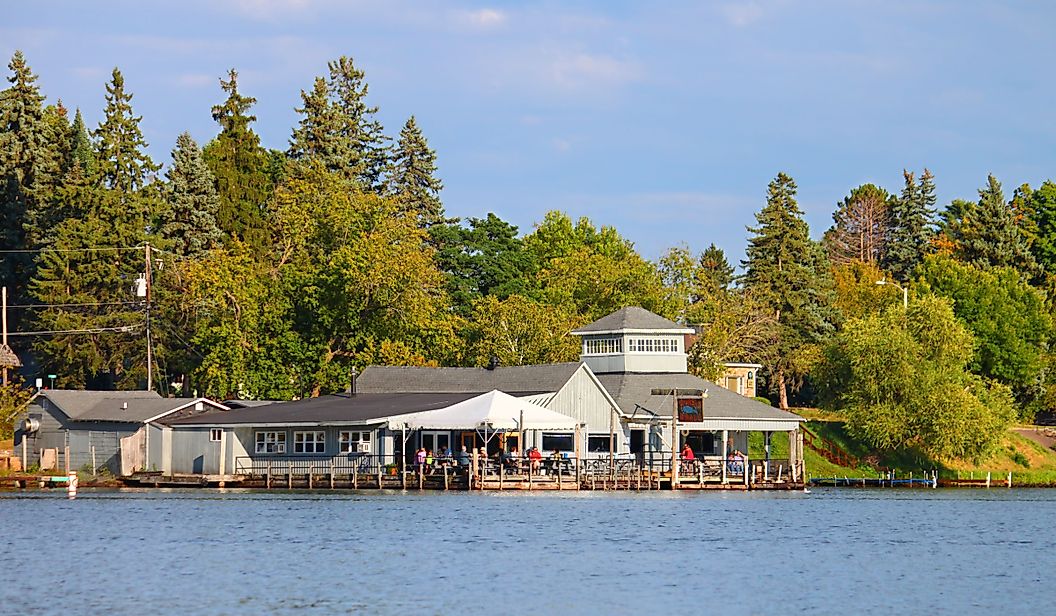 These underrated cities in
Wisconsin
will make you glad you skipped the major tourist destinations. You can avoid the crowds while experiencing the vibrant authenticity of these hidden gems found all over Wisconsin. From cities with booming arts and culture to scenic pockets with unforgettable nature destinations, Wisconsin has a lot to offer if you are willing to take the road less traveled...
Milwaukee
Eau Claire
Monroe
La Crosse
Cedarburg
Minocqua
See Also:
Beloit, Appleton and the Fox Cities, Fish Creek, Elkhart Lake, West Bend

...Full Story Here

Ken Notes: National attention and mentions breweries but underrated?? I line the second list a bit better... BeloitAppleton and the Fox CitiesFish CreekElkhart LakeWest Bend

---
---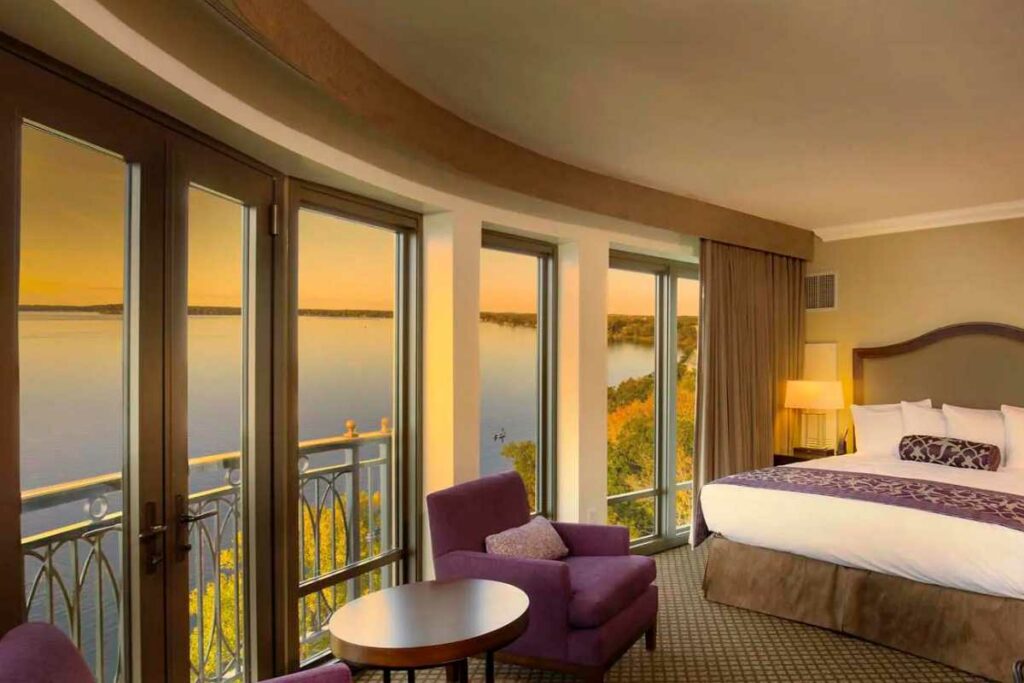 Whether it's your anniversary, celebrating a special occasion, babymoon, or just a weekend away from kids, these romantic Wisconsin getaways scream r&r!

It can be hard to find quiet moments in the hustle of everyday life with work and school and so many demands on our time. Taking time to focus on each other can help us to be the best parents and partners we can be. Heading out on a romantic escape for quality time with your favorite person is the perfect solution for making that time! ...
...Full Story Here

Ken Notes: Several mention nearby wineries...

---
---

---
---
In just five years, the category has moved beyond its staid roots to become a booming industry with its own cast of big-name players and independent upstarts.
There are few nodes of drinking culture more saturated, more spoilt for choice, more endlessly iterated upon in the 21st century than craft beer. Saunter into any microbrew market and you'd be forgiven for becoming instantly mind-warped from the sheer maximalism of all the options. But look closer, past the Double Chunky Cheeky Stouts, Guava Java Smoothie Sours and Gothic Baltic Barleywines and you'll discover a category undergoing something like a soft revolution, gently nudged aloft on the twinned winds of societal trends and market forces.

I am, of course, referring to the fast-growing, unexpectedly delicious world of nonalcoholic beer....
...Full Story Here

Notes: Untitled Art in Wisconsin is mentioned as a leader in this category!

---
---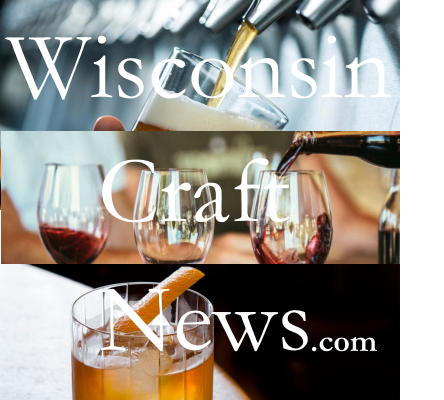 WisconsinCraftNews.com newsletter, of 10 to 20 articles, will be emailed to a minimum of 1,000 breweries, brew pubs, wineries, distributors, news outlets, and enthusiasts each week. We will grow this list exponentially as we continue. The websites, WisCraftNews.com and WisconsinCraftNews.com are always online and available to view and search, where we maintain several hundred articles. Our rates are extremely cost effective.

"Our goal is to present a positive view of the craft beer, wine, and liquor markets in the State of Wisconsin", Ken Harwood, Editor and Publisher.
Wisconsin Craft News is a positive look at these businesses, their contribution to local markets and communities and development projects across the state. We will highlight the value and quality of this local production and bring attention to these products on the national stage.

We believe in the Wisconsin business community and believe that telling their stories will positively impact both growth and better legislation in the State. We are nonpartisan, pro business, pro positive environmental issues, and most importantly pro WISCONSIN...
Partners $1,500.00 / Year

Limited to Four (4) Companies Each Year
We will run at least TWO featured stories about your company, products or projects during the year. You can announce new products, special events, press releases, links to registration or ticket sales, Etc...

A large (240 x 240 px) Logo and Link to your website will appear near the top of the newsletter*

A 240 Character "Tag Line" or text message appear with logo
You can forward additional press releases for inclusion in any future issue
You company will be added to our search algorithm all year

Or become a Primary Sponsor for $500 per year
Limited to Nine Companies
A large (160 x 160 px) Logo and Link to your website will appear in every issue*
A 60 Character "Tag Line" or text message with logo
We will run at least two featured stories about your company or projects
You company will be added to our search algorithm
Support

Support WisconsinCraftNews.com for $250 per year

Unlimited Number of Companies

Your Logo (120 x 120 px) and Links to your website will appear in every issue*
You company will be added to our search algorithm
*and on our websites

Thank You!
...Full Story Here
---
WisCraftNews.com is a publication of the WisconsinDevelopment.com Network
Ken Harwood - Editor / Publisher - Ken@KenHarwood.com - 608.334.2174


---

---
Start Week: -3 - Query String:SELECT * FROM wiscraftnews WHERE `issue` > -3 and volume = 11 OR `issue` > 90 ORDER BY sortorder