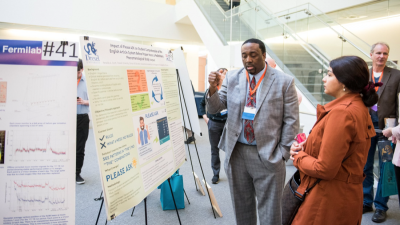 Virtual Poster Display Opportunity: A virtual poster session is an opportunity for conference attendees to present virtually during specific times at the conference. during a time slot on the day before the in-person conference. Virtual Sessions:
Offer an opportunity to engage with other conference attendees who are interested in your topic.
Allow you to receive feedback from attendees about your topic that may lead to future collaboration.
Allow presenters a chance to share work in a short interactive format.
Provide a platform for more extended discussion (within time constraints).
Offer time to discuss specific aspects of your research/work and receive detailed critiques, and impartial discussion/review by peers.
Allow you to explain your research/work differently. For instance, you can present as short as a few minutes but can go up to 15-20 minutes.
...more