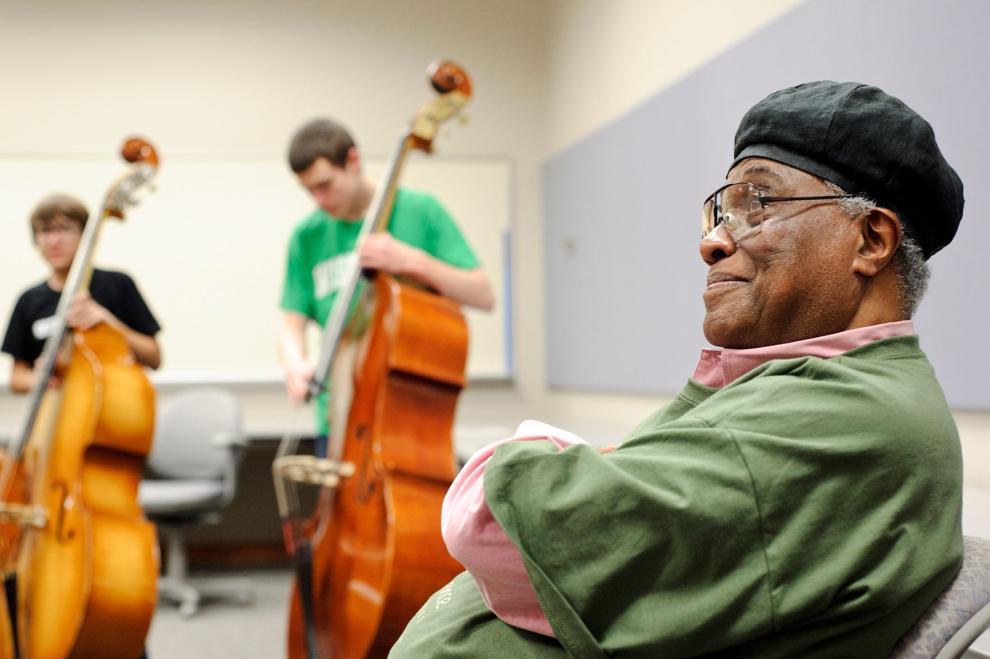 Richard Davis, the legendary jazz bassist and University of Wisconsin-Madison professor emeritus who lived here since 1977, died Wednesday at 93, according to media reports.
Tributes and memories began to pour in Thursday on social media from collaborators, friends and students.
"We traveled the back roads and played duos in the prisons," wrote jazz keyboardist and fellow Madison musical legend Ben Sidran on Facebook Thursday. "Talk about a jazz education."
"A great musician with a big personality and a deep spirit with many life lessons to teach!" Madison jazz vocalist Gerri DiMaggio commented. "He will be missed."
While jazz was his home base, the Chicago native's genius jumped genres. Moving from Chicago to New York, he played with everyone from Sarah Vaughan to Van Morrison, from Leonard Bernstein to Bruce Springsteen. Critic Greil Marcus called his work on Morrison's "Astral Weeks" album "the greatest bass ever heard on a rock album."...
...more